On a recent grey, spring day, I made the trek up to Duluth, Minnesota to visit the good folks behind the sister companies of Intectural, Loll Designs, and Epicurean at their Hawks Boots office and manufacturing facility.
After learning more about Intectural's products at a product launch party back in December, the Intectural crew invited me to stop by next time I was in the area. Fast forward a few months and I found myself driving up a forested Duluth hillside, being greeted by the David Salmela-designed office looming over the renovated 80-year-old manufacturing plant.
The building itself has an amazing history. Originally, a company named Polaris Vault produced concrete forms including culverts, pilings, light posts, and burial vaults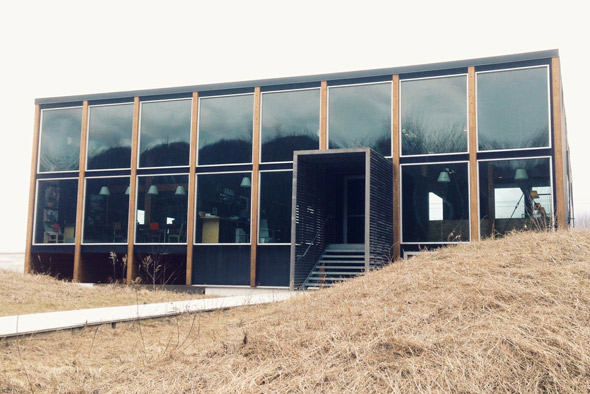 When TrueRide purchased the facility in 2004, the place was a bit of a fixer upper. With petroleum form oil, empty 55 gallon barrels, and tons of concrete objects strewn across the hillside, the four-acre site was cleaned according to a EPA approved Development Response Action Plan and the concrete objects were landscaped over to create grassy mounds in front of the entrance.
Kelly Bartz, general manager at Intectural, gave me a tour of the place and I had the chance to see how everything at Epicurean, Loll Designs, and Intectural are made. Enjoy the following photo story and see for yourself:
Epicurean
Who doesn't love a good cutting board? Think about it—how often do we use cutting boards in the kitchen? ALL the time! Epicurean's cutting boards and kitchen utensils are known as being one of the best in the market. Why? Well, it's because they are made out of Richlite, an eco-friendly, paper-based fiber composite. This means they are dishwasher safe, strong, and are made to last.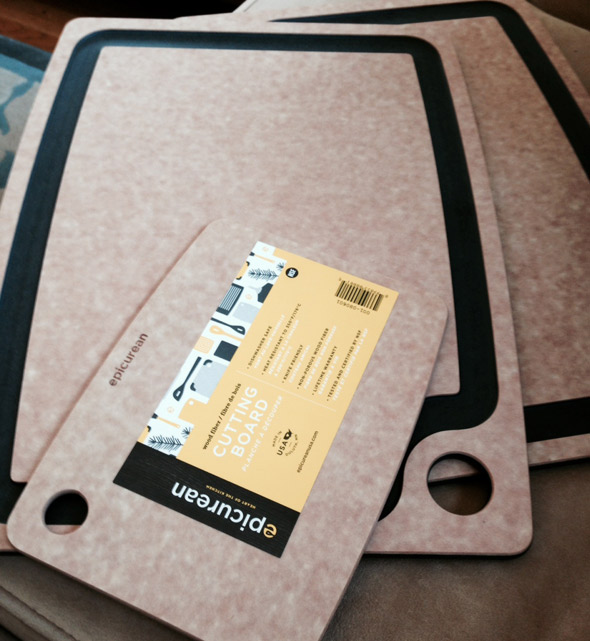 Epicurean was born when a custom skate park manufacturer, TrueRide, set out to repurpose the extra skating surface material generated during manufacturing. No wonder these cutting boards are durable! If the same material used at skate parks can withstand the abuse of weather and skaters, then you know it's going to last for years in a kitchen.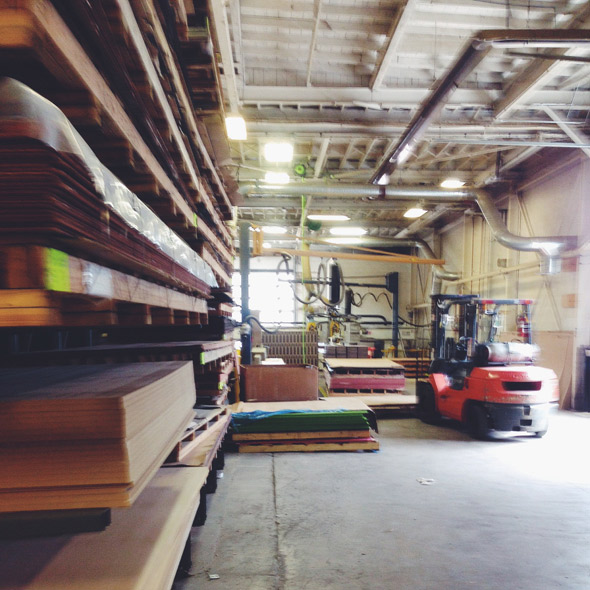 Sheets of Richlite are stacked on shelves, waiting to make their way to the router to be cut into cutting boards.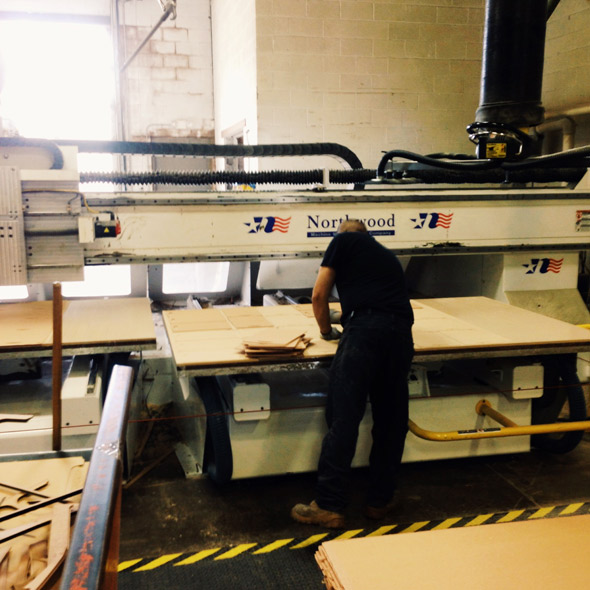 After the CNC router cuts the Richlite sheets into cutting boards, they are gathered and prepped to receive their finishing touches.
Each cutting board gets the signature Epicurean logo imprinted with a laser.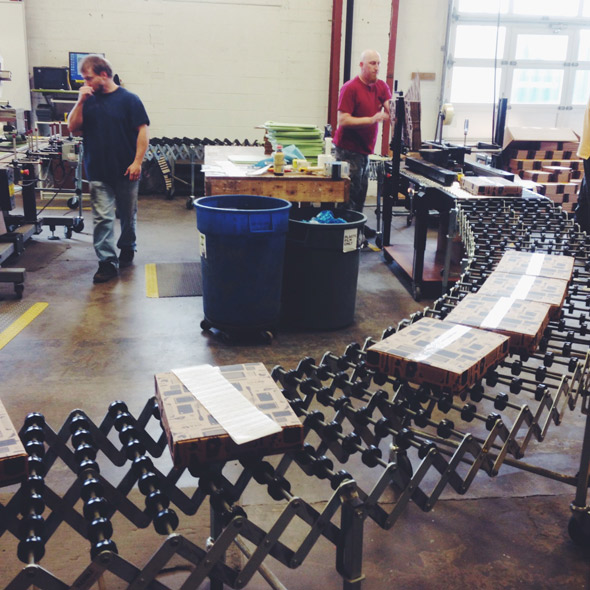 The cutting boards are then inspected, packaged, and ready to ship out.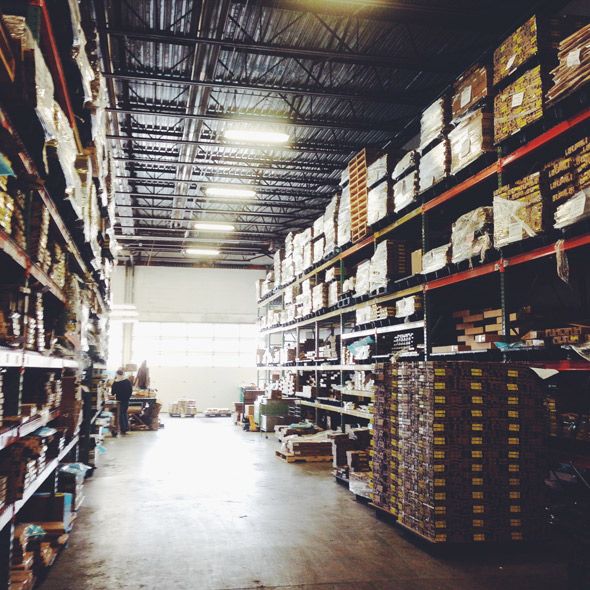 Look at all of those cutting boards! As they say at Hawks Boots, that's a lot of good sheet.
Loll Designs
Like Epicurean, Loll Designs was formed by the founders of TrueRide. The trio of owners set out to find a way to use all the excess materials from their custom skateboard parks and soon found the solution in creating outdoor furniture. Thus, Loll Designs was born. Conceived in 2003, Loll took furniture parts and placed them in the same CNC computerized router files as their skate park components. They could then reduce wasted material and create a handsome outdoor chair, all at the same time.
The first Loll Adirondack chair, made out of  recycled High Density Polyethylene Sheet (aka recycled plastic milk jugs) had its retail launch in 2006. Since then, Loll has prospered, partnering on furniture designs with local legendary designers including Ralph Rapson and David Salmela (the architect behind the renovated Hawks Boots facility).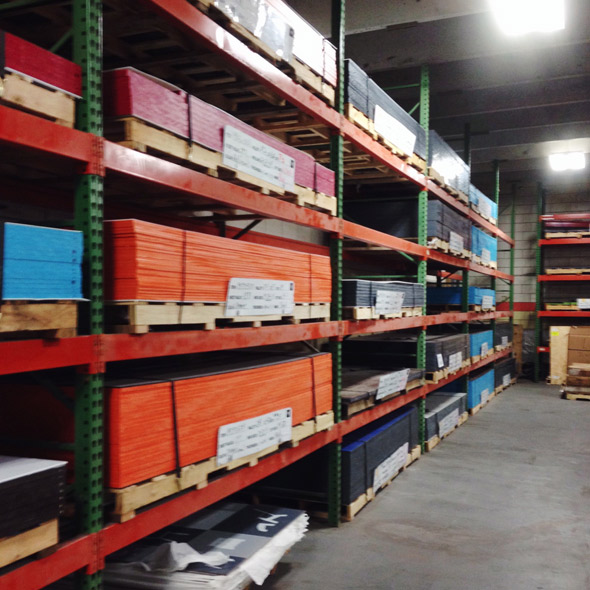 The whole process begins in a room filled with friendly colored sheets of Metem, the plastic HDPE material which is made out of reclaimed and recycled milk jugs.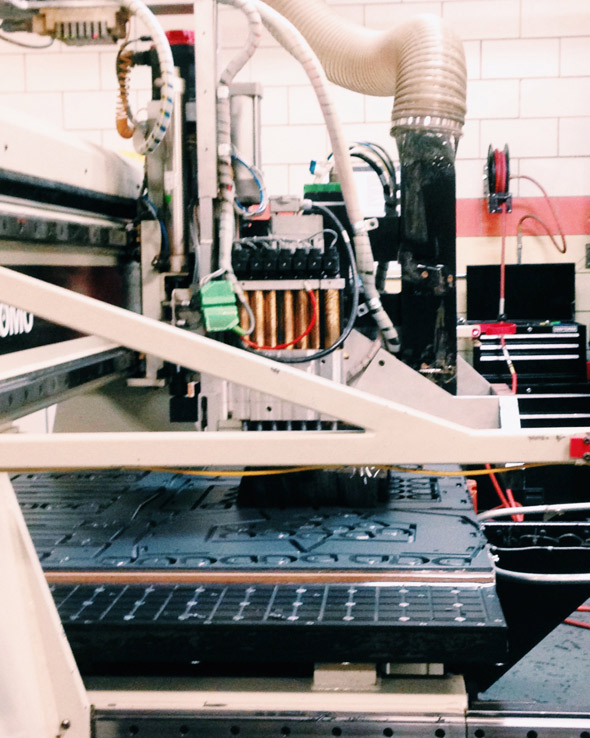 Detail of the CNC computerized router cutting out furniture parts.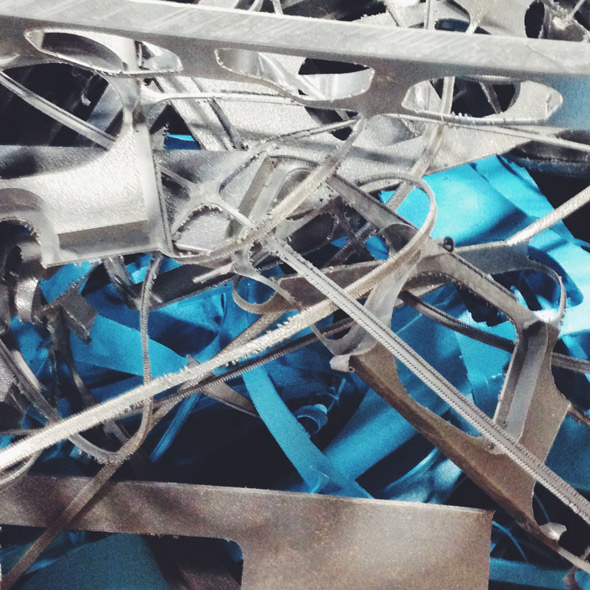 Even scraps of the Metem don't get discarded. They are sold to outside companies who will in turn use it to make other sheet products.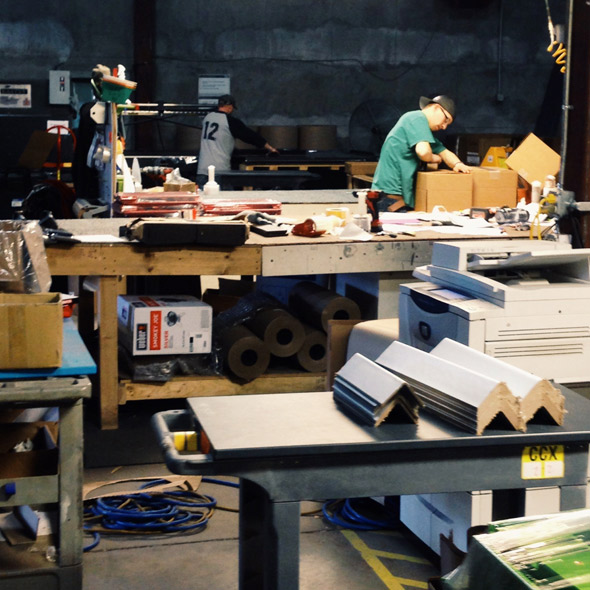 The pieces get inspected and ready to head out the door to happy homes.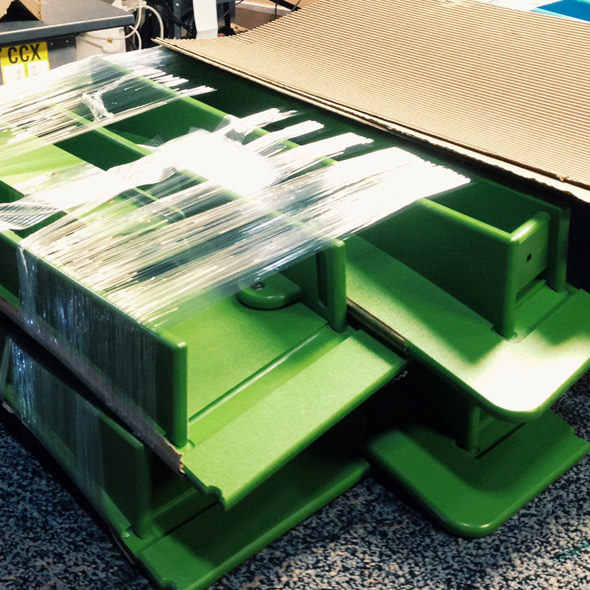 Because of the flat-pack and knocked-down nature of the furniture parts, shipping kept affordable.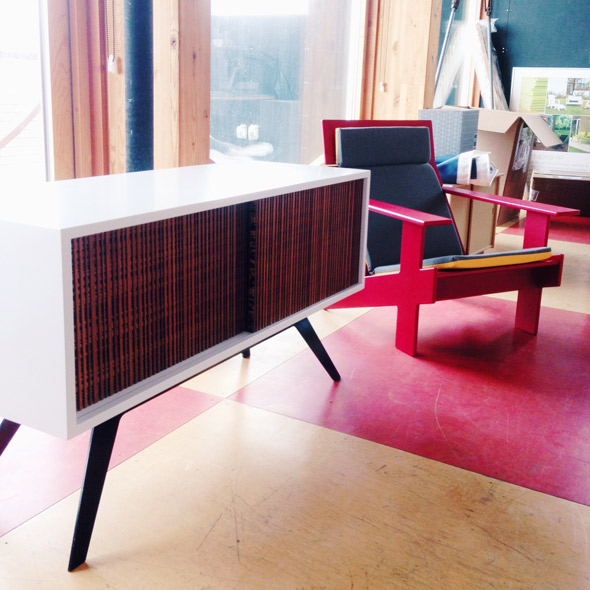 Back at the main Hawks Boots office, a lovely Lollygagger chair sits with an Eastvold Elko Credenza made with Plyboo.
Intectural
The most recently established company out of the three sister companies is Intectural. They are a distributor of amazing architectural materials that have a commitment to sustainability. Intectural offers the same materials used in Epicurean cutting boards (Richlite) and Loll furniture (Metem). Additionally, they offer Plyboo and Arbor Wood, which are both beautiful and durable. What I love about this company is how versatile the materials are. You might find Richlite used in chairs at a Chipotle, or in the siding of a home, or you might find Plyboo used in an Elko Credenza by designer Matt Eastvold (pictured above). Point is, the material is top-notch.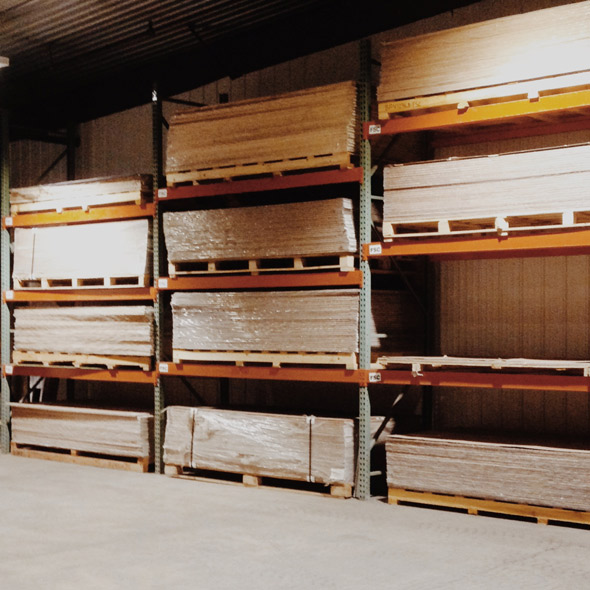 I got a quick tour of Intectural's warehouse. Look at all of that good sheet!
A big thanks to the team up at Hawks Boots for letting me tour the place. It's amazing to see all the great design coming out of Duluth.
Now go support Minnesota manufacturing and visit the websites of Loll Designs, Intectural, and Epicurean. 
Facebook Comments