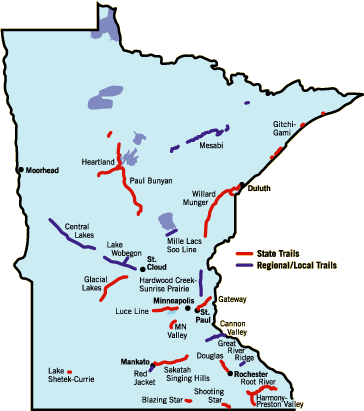 This map includes major paved bike trails, plus small initial segments of trails still under development. However, the map and guide do not include all of the local city and county trails in the state. Fortunately for Minnesota cyclists, there are simply too many to cover in this guide!
Minnesota has more miles of paved rail-to-trail bikeways than any other state. Developed along former railroad beds, these paved trails offer smooth, mostly level, easygoing biking through scenic corridors. Over half of the trails in this brochure are state trails managed by the Department of Natural Resources; the others were developed locally.
Maps are available online or in print for most of these trails.