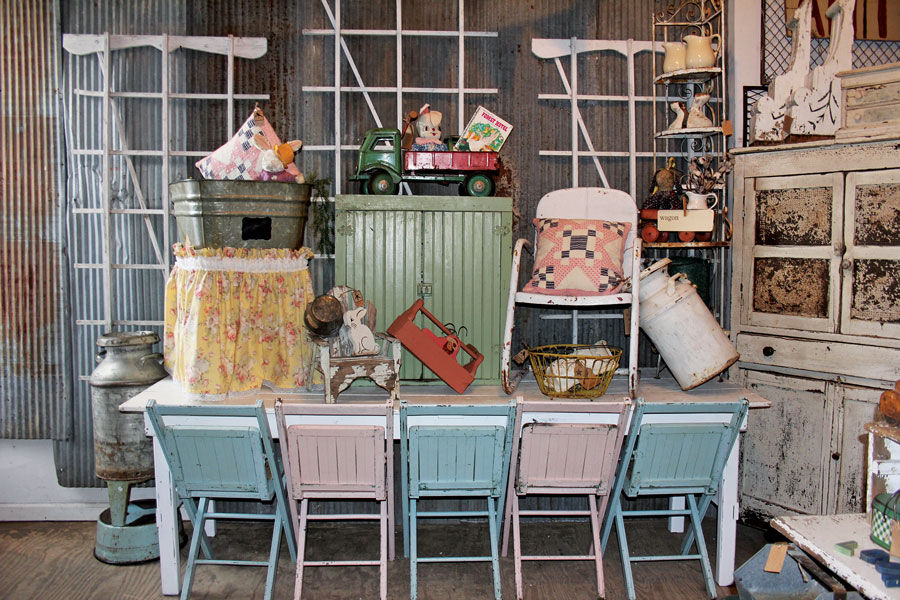 Ms. Mac's Antiques, just one of seven stores at the Occasional Shops of Carver
photo courtesy of Ms. Mac's Antiques
---
My mom displays her cookie jar collection in her kitchen, with a polar bear drinking a Coke and an owl sporting a pair of reading glasses among the many sweet-stashing animals peering down from atop the cabinets. I've accompanied her on several cookie jar quests to antique shops around the state, so every time I visit, I love looking at each quirky vessel and remembering the time we spent together to find it. Half the fun of antiquing is the hunt, after all.
While Stillwater is Minnesota's best-known spot for vintage shopping, on the opposite side of the metro, along Highway 212 from Chaska to Granite Falls, lies an esoteric route of terrific antique shops tucked into the farmland just waiting to be discovered.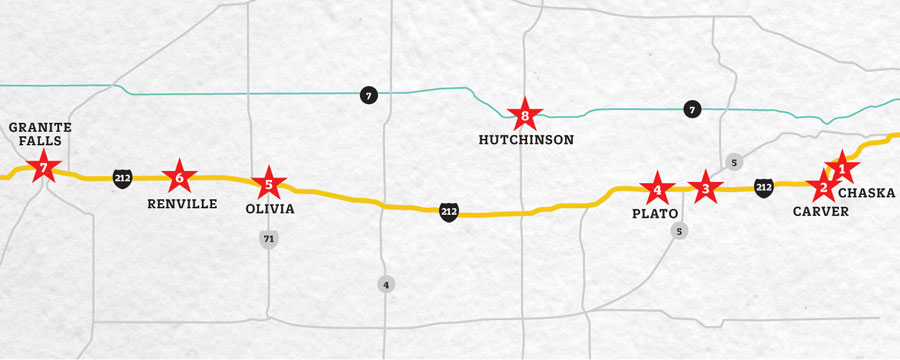 Navigating Highway 212: 1. Shop 501 2. Occasional Shops of Carver 3. Bongards' Creameries 4. Pines-N-Tiques 5. Olivia 6. Renville Antiques 7. Prairie Mercantile, Granite Grinder, Café & Gifts, Capone and Company 8. Antiques to Go, Treasure Shed, Main Street Antiques
---
Think of Shop 501 in downtown Chaska as your antiquing warm up. The collection of local retailers and vendors bring a diverse mix of items—from a taxidermied deer head wearing a necktie, to fur jackets, to antique violins. Old items have also been repurposed in thoughtful ways, such as worn t-shirts made into toiletry bags and weathered wood constructed into letter wall décor (including Minnesota-themed signs).
About two miles further west on Highway 212, Carver's cozy downtown becomes an epicenter for antiquing for four days each month at the Occasional Shops of Carver (open this month March 16-19) featuring multiple stores in the historic downtown, including Farm Girl Junk and Carver Junk Company, which both do custom furniture painting.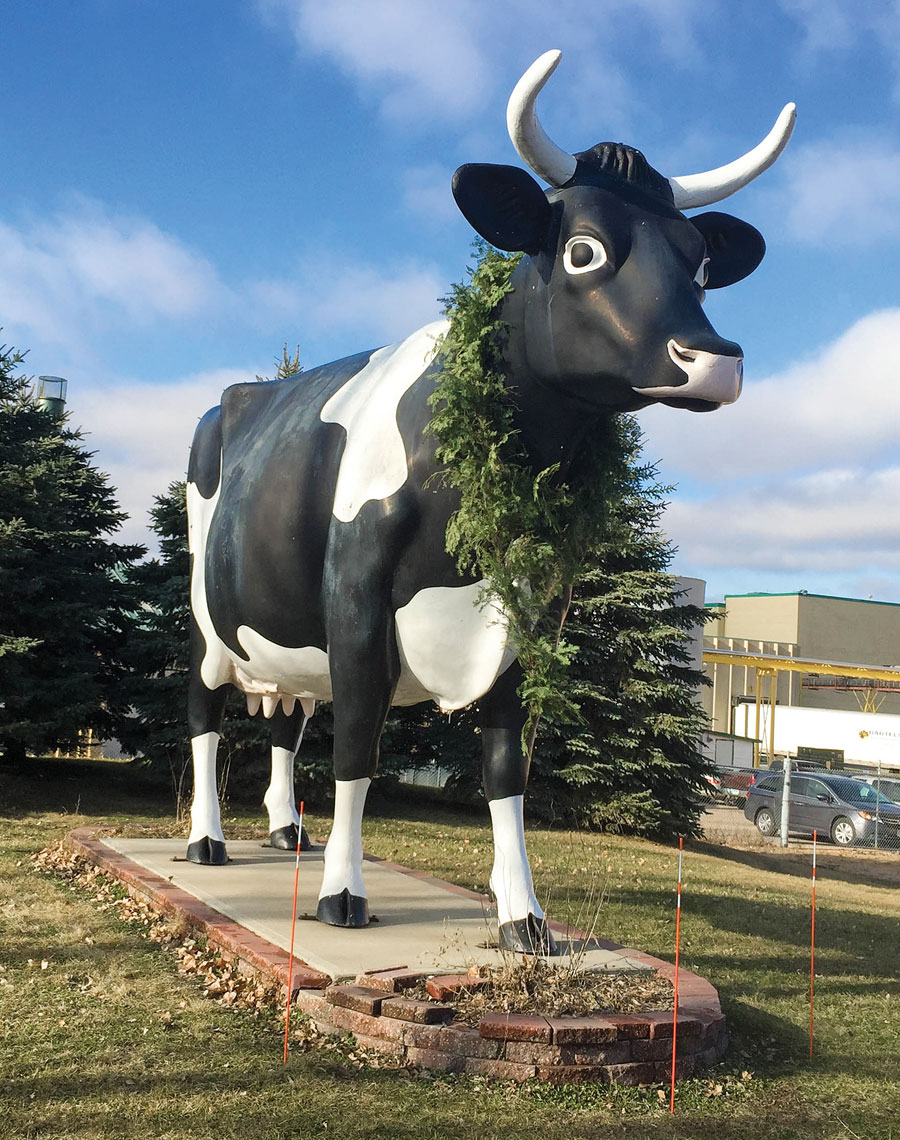 Bongards' Creameries
photo courtesy of bongards' creameries
---
 About 30 minutes further west on Highway 212 is Pines-N-Tiques, just outside of tiny Plato. Commonly known as "The Barn," the shop is located off a dirt road inside a two-level, 100+ year-old restored barn on Schaitberger Farm—an appropriate spot to find all kinds of rustic farmhouse-chic décor. Stop for a snack at local favorite Bongards' Creameries, one of the largest cheese-making plants in the world with more than a century of history. Enjoy the flavored cheese curds (barbeque, Cajun, dill, or ranch) on a picnic table by the large cow statue out front. 
Be prepared for the occasional tractor slowing up traffic as you continue on toward Olivia, dubbed the "Corn Capital of the World" for its many seed research and processing companies, and easy to spot by the world's tallest ear of corn statue atop a park gazebo. After about an hour drive (the longest stretch without a notable antique shop), just past the Southern Minnesota Beet Sugar Cooperative in Renville, look for Renville Antiques, marked by a large hand-scrawled sign. The long, single level building is bordered with aged bikes, doors, boards, and more—it may look just a bit like a junkyard but it's an accurate indicator of the shop's selection of both rubbish and gems.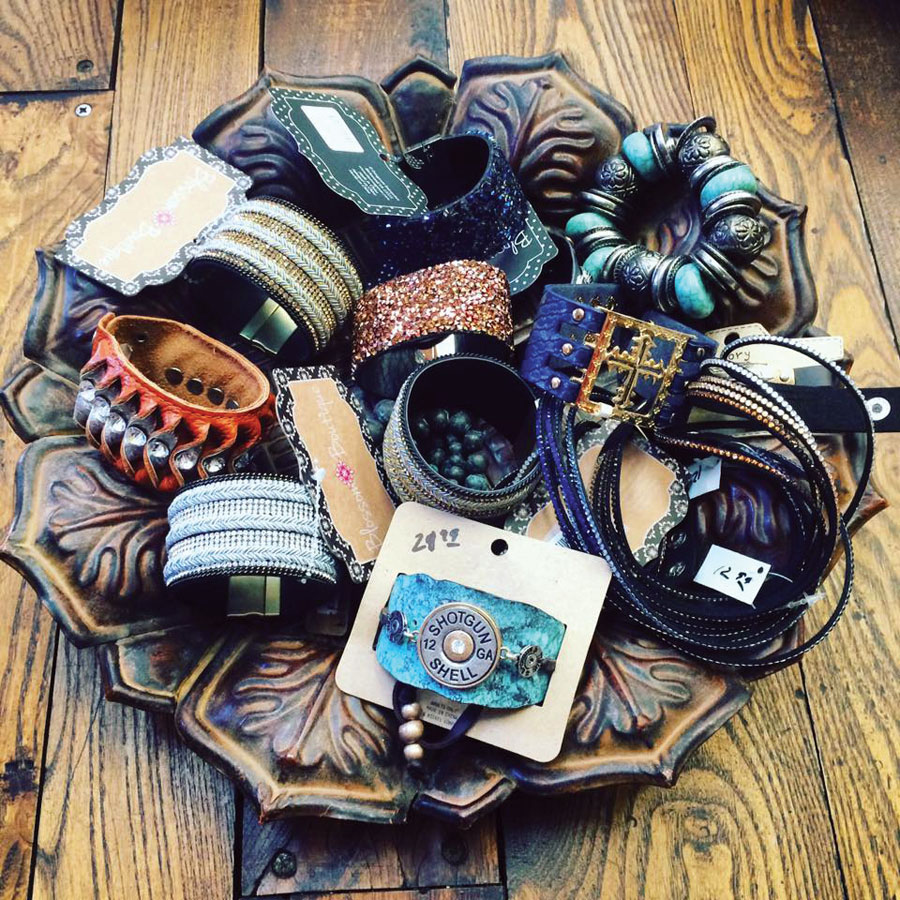 Granite Grinder Café & Gifts
photo courtesy of granite grinder café & gifts
---
Back on the road, the landscape changes to include more rocky outcrops along the Minnesota River before reaching Prairie Mercantile in Granite Falls. Once a gas station, the building was remodeled to house antiques instead of snacks and lotto tickets, and the roof where the gas pumps once sat now acts as an umbrella during the shop's occasional flea markets. Prairie Mercantile certainly has much more character than its predecessor, even down to the details of the bathroom, which is decorated in country style. With a similar homey feel, the Granite Grinder Café & Gifts is the trip's best lunch spot, offering American fare in a retro '50s setting with a splash of rustic charm.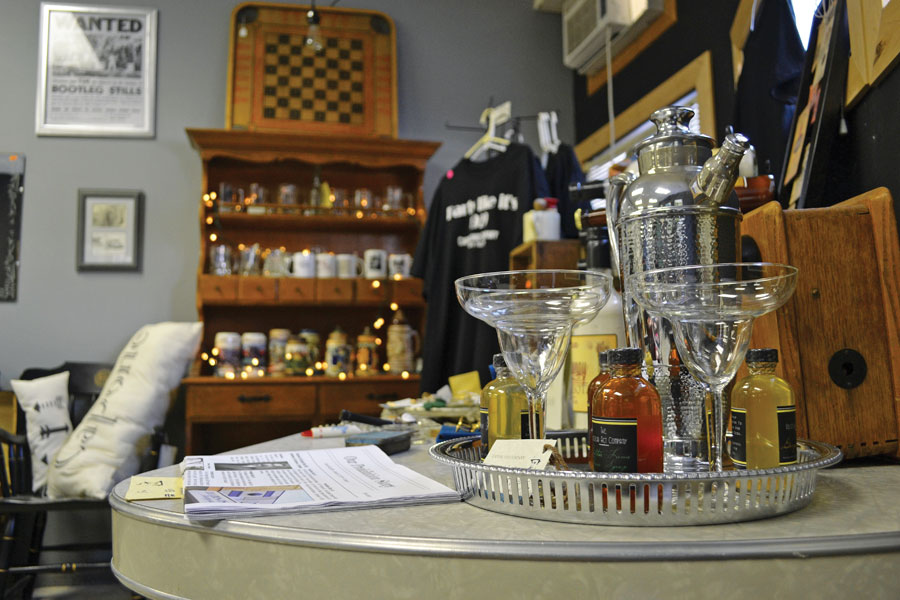 Capone and Company
photo courtesy of capone and company
---
Cross the bridge over the Minnesota River before turning north and driving parallel with the river into downtown Granite Falls. Stop at Capone and Company, an antique shop with a Prohibition theme showcasing flapper accessories and wares such as long beaded necklaces, feather head pieces, and stunning sequin dresses, and men's gangster-inspired clothing including fedoras, ties, and pinstripe fabrics. From the era of bootleggers, you'll also find plenty of alcohol-themed memorabilia—including glasses to toast your new vintage finds.
Facebook Comments