The holidays simply aren't complete without a visit to Chanhassen Dinner Theatres (CDT) where music, warmth, laughter, and hospitality all describe a delightful evening that's hard to replicate. The perfect place to put everyone in the holiday mood, Chanhassen Dinner Theatres is Minnesota's only year-round producing, fully professional musical theatre company. Pair your entertainment experience with a delicious dinner served tableside and enjoy it with your family, friends, or co-workers.
Make CDT your holiday entertainment "go-to!" On the Main Stage, enjoy the high-energy FOOTLOOSE where music and comedy will raise the rafters in a rockin' hot celebration of life. Check out comedy improv with a holiday twist with Stevie Ray's Comedy Cabaret, "Mistletoe Mischief," or select from one of 7 different holiday-themed concert choices on the Fireside Stage.
This year, choose from: A Three Tenors Christmas, Celtic Holiday Hooley, Rock & Roll Xmas Spectacular, A Kat Perkins Christmas, Christmas on the Prairie (with Boyd Lee, Aimee Lee, Mary Jane Alm, Pat Donohue, and more), Christmas with a Whole Lotta Soul with Ginger Commodore, and the ever-popular Andy & Bing with Ben Utecht and Mick Sterling and a 16-piece orchestra. There's something for everyone at every price point. And on New Year's Eve is Mick Sterling's Vintage Vegas New Year!
Looking for special holiday gifts? Chanhassen Dinner Theatres' Gift Certificates make perfect holiday gifts for everyone on your list.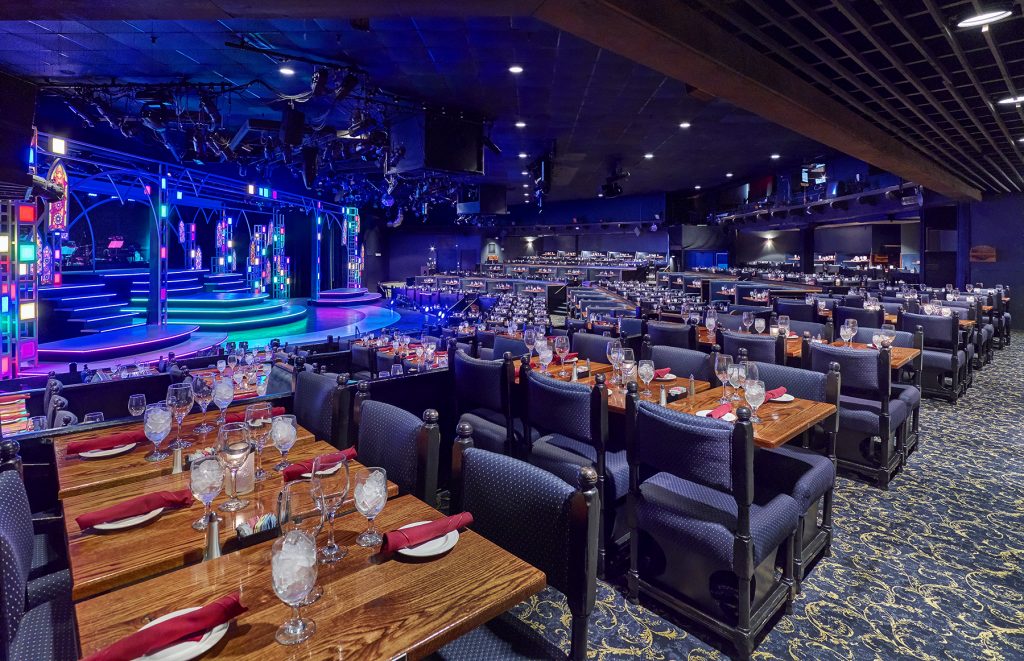 They're good forever, can be ordered by phone or online, and can be used toward a ticket purchase for any of Chanhassen Dinner Theatres' entertainment offerings, including the next Main Stage hit—THE PROM! Chanhassen Dinner Theatres is the first theatre in the country to offer this fresh Broadway smash hit to its audiences. THE PROM champions acceptance, love and celebrates the person you were born to be. So throw on a corsage, grab your dance partner, and toss up those jazz hands because…you belong at THE PROM!
Let Chanhassen Dinner Theatres help you plan a unique and memorable company or office party. Aside from the many entertainment offerings, Chanhassen Dinner Theatres have professional staff and banquet facilities for you to host a dinner, casino night, or any other number of parties. And a nice perk? Free parking right on site!
CDT is never more welcoming than at holiday time. Inviting and festive, CDT is decorated to the hilt and is a visual feast for the eyes; the theatre is aglow with blazing fireplaces, thousands of lights, and beautiful decorations to welcome you and your guests. Make your plans now to attend—Chanhassen Dinner Theatres…always entertaining YOU!
Facebook Comments