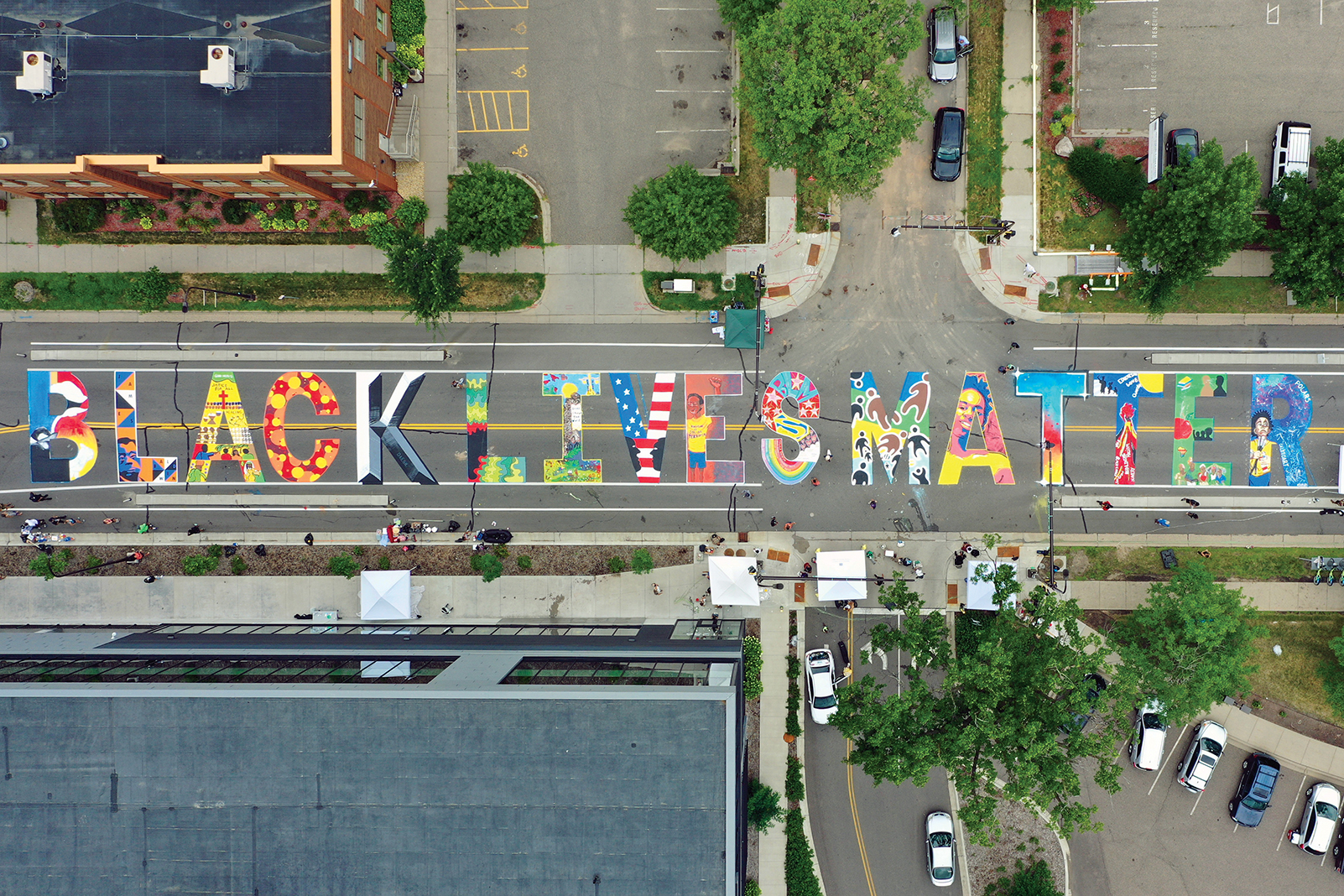 Back in July, the Minnesota African American Heritage Museum and Gallery marked ground with a Black Lives Matter street mural that can be seen from high above.
"Other cities have painted 'Black Lives Matter' on the street," says Tina Burnside, co-founder and curator of the North Minneapolis museum. "I thought it was important to have a Black Lives Matter mural here in Minneapolis, especially because we were in the epicenter. And I thought it was important to have it on Plymouth Avenue, in the heart of the historical African American community."
Coinciding with the museum's mural is a photography exhibition that documents the protests following the killing of George Floyd, and an exhibition that remembers the 100th anniversary of the lynching of three African American men in Duluth. The museum will also highlight documentation of the street mural created by 16 artists, each taking one letter and led by artist Melodee Strong.
The museum plans to collaborate with Leesa Kelly and the BIPOC-focused organization We Live on an exhibition later this year. It will feature street art created on boarded-up storefronts as part of the Minneapolis uprising following Floyd's death.
Kelly's initiative, Memorialize the Movement, is raising funds on GoFundMe to preserve these plywood art murals and make them accessible as a collection. Follow her efforts on Instagram at @savetheboards_mpls, on Facebook, and at the Memorialize the Movement website.
Read more: Meet artists behind Minneapolis' "Black Lives Matter" street mural