For her second collection with Gray Home + Lifestyle, Cait Courneya is taking us to the north woods of Minnesota. The artist's first line with the Excelsior retailer features the wild flora, fauna, and birds of the Midwest, a fresh take on the botanical trend that is dominated by tropical prints. It includes throw pillows, tea towels, gift wrap, and a neck scarf.
Inspired by the rich florals and chinoiserie patterns found in fabrics and wallpapers over the past several years, Courneya began researching vintage fabric and wallpaper designs. "I wanted to create a print that had the richness of a chinoiserie, but also a more approachable and casual feel to it to match Gray's soft and natural aesthetic," says Courneya. "It was important to me that the pattern represented both of our aesthetics."
Known for her whimsical fashion illustrations and bold, brush-stroke paintings inspired by nature, Courneya created a series of hand-drawn illustrations for the collaboration that were digitally combined into a single print. It captures the essence of springtime in the north woods, with its native plant and bird wildlife.
The collaboration was a natural process for Courneya and Gray. The store has been carrying the artist's prints and artwork for the past couple years, and in that time they've become good friends, collaborating on a line of wallpaper, tea towels, prints, and throw pillows in three prints that debuted this past January. 
It's looking to be a busy year for the artist, who was first drawn to illustration while studying fashion design at the Fashion Institute of Design and Merchandising in L.A. before moving back to Minneapolis. She created a series of textile patterns for Mankato-based kids' clothing line, Bumbelou, to be debut later this spring, and she also has an upcoming wallpaper and textile collaboration with fellow artist/textile designer, Abbey Holden.
See every piece in her collection with Gray below. Shop the line, as well as her collection of prints, original artwork, note cards, and calendars, now at Gray Home + Lifestyle (366 Water St., Excelsior) and at its website, grayhomeandlifestyle.com.
Cait Courneya x Gray Botanical Pillow Cover, $65
Cait Courneya x Gray Botanical Scarf, $25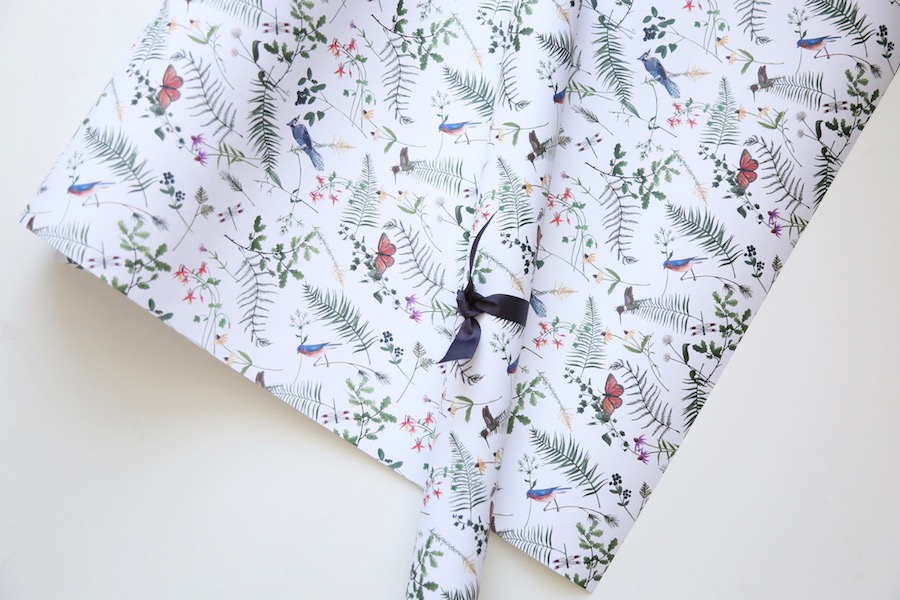 Cait Courneya x Gray Botanical Wrapping Paper Sheet, $4.50
Cait Courneya x Gray Botanical Tea Towel, $25
Facebook Comments