Since it opened in fall of 2013, Mona Williams has been a boon to the local designer resale scene, stocking statement pieces from big names such as Chanel, Missoni, Halston, and Oscar de la Renta. But nearly two years in, change is coming to the shop. Owner Patric Richardson is shifting direction, stocking collections from designers that are hard-to-find stateside. They include Copenhagen label Baum und Pferdgarten—which is known for bringing an avant-garde aesthetic to classic wardrobe staples, full of clever details, unexpected color combinations, and interested textures—and Peter Jensen, a Copenhagen-born designer based out of London. Mona Williams is only the second retailer in the U.S. to sell Baum und Pferdgarten, and the fourth to carry Jensen's line. The store is currently stocking pre-fall lines from both labels.
Richardson said the change will be gradual, with half the store to be dedicated new collections and the other half to designer resale. He added that he is beginning to more finely curate the designer resale half, focusing on bold statement pieces over basics, and designer vintage over new—"But if someone comes in selling four modern Chanel jackets, I'll take them, too."
Other additions this fall include Whiting & Davis, a glam line of chainmail accessories that has been around since the turn of the century, which will encompass chainmail clutches, iPhone and iPad covers, key chains, coin purses, and even a cigarette case; knits from Autumn Cashmere; luxury basics from Paris-based t-shirt brand Majestic; and local jewelry designer Liz Oie, who works with natural stones and eclectic metals.
Another major "get" this fall is Pologeorgis, a New York–based furrier which is breaking into manufacturing its own line after years producing furs for Yves Saint Laurent and Michael Kors. This isn't your grandmother's mink—Richardson says the brand has a "cooler, more fashiony way of doing fur." Mona Williams—which will be the only store in the state to carry the brand—will carry a couple of its mink jackets, vests, and scarves, and maybe even a custom mink earmuff in Mona Williams' signature orange.
"I want everything to be a trophy," Richardson says.
Here's a glimpse of Baum und Pferdgarten's and Peter Jensen's pre-fall collections currently available at Mona Williams:
Baum und Pferdgarten Alexia dress
Baum und Pferdgarten Benta jacket
Baum und Pferdgarten Elly printed sweatshirt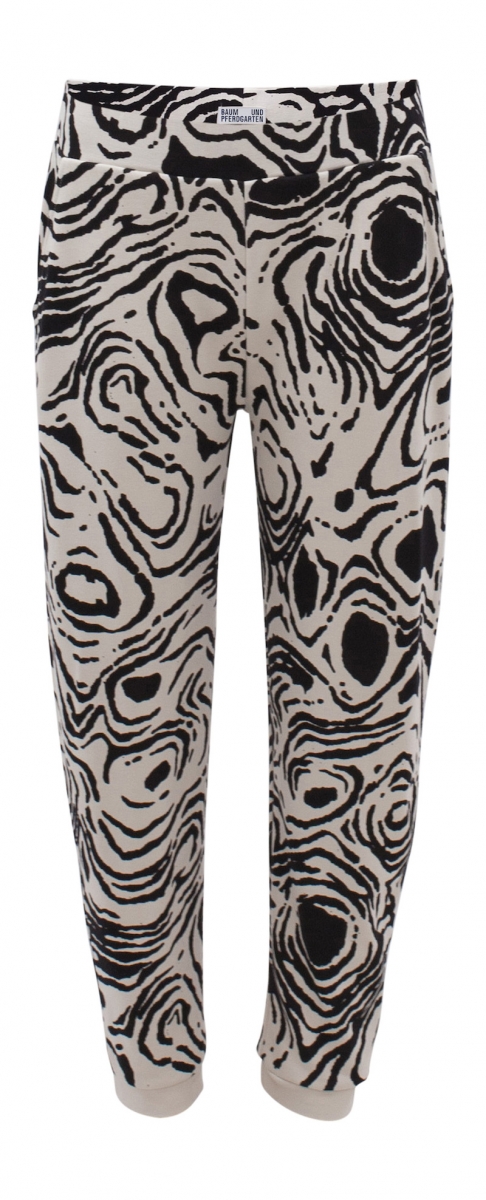 Baum und Pferdgarten Elvan printed jersey trousers
Baum und Pferdgarten Buena quilted cotton coat
Baum und Pferdgarten Shashenka brocade midi skirt (also available in black satin)
Baum und Pferdgarten Alexia brocade dress
Peter Jensen demi-sleeve rabbit head shirt
Peter Jensen Lurex pencil skirt
Peter Jensen Penelope sweatshirt (also available in white)
Peter Jensen rabbit mask t-shirt
Mona Williams, 18 University Ave. N.E., Mpls., 612-331-4493, monawilliams.com
Images courtesy Baum und Pferdgarten and Peter Jensen
Facebook Comments