St. Louis Park home furnishings store Ciel Loft & Home has found a new home—right across the street from its original location on Excelsior Boulevard. Since it opened three and a half years ago, Ciel has made a name for itself thanks to its unique mix of antique Chinese furniture and decor, authentic imports, reclaimed-wood tables with metal legs, ceramic dishware, and bohemian throw pillows, plus its own unique products, including over-dyed rugs and acid-washed metal wall art. Co-owner Andy Higgins and his business partner, Chad Newman, met while living in China where they frequented Beijing's markets and fell in love with the country's rich cultural heritage. While Higgins manages the store from Minnesota, he is in constant communication with Newman, who still lives in western China, where he scours the countryside for antique treasures that he sends back to the U.S. With its mix of internationally sourced goods and homegrown products, Higgins likens Ciel to "if Restoration Hardware and Anthropologie had a baby."
The new Ciel is operated out of a former chiropractic office, but you wouldn't know it—an extensive renovation added shiny concrete floors and a back glass garage door. It opens up to a back lot that features Ciel's expanded line of garden goods, outfitted with plants and flowers by mother-daughter floral studio Loon Slipper Floral Design. While the space itself isn't larger than its predecessor, it feels like it—the airier vibe is thanks in part to the plentiful windows, high ceilings, and garage door.
Expect much of the same merchandise as its original location, with a few key additions—including a new line of removable wallpaper designs by local artist Ashley Barlow, throw pillows made from tribal fabrics from Thailand and Africa by Francois et Moi, custom wood coasters by Woodchuck, iconic Minnesota prints by Constructed Matter, and a collection of couches, designed in-house and available in four frame styles and two fabric options. "We don't want to be just another design showroom," Higgins explains, "These designs are unique to us. We can be proud to say they're ours and ours alone." The store has also picked up an extensive collection of products by L.A.'s renowned, sustainable furniture brand Cisco Brothers. 
It's been a busy year for Ciel. Last year, it debuted an outpost at North Loop boutique co-op D.NOLO, and last fall it opened a warehouse boutique, also in St. Louis Park, that is open on Saturday afternoons from 10 a.m.-5 p.m. at 4950 W. 35th St.
Now open, 4415 Excelsior Blvd., St. Louis Park, 952-922-2747, cielloftandhome.com
ciel co-owner andy higgins (all photos: Vivki Taufer)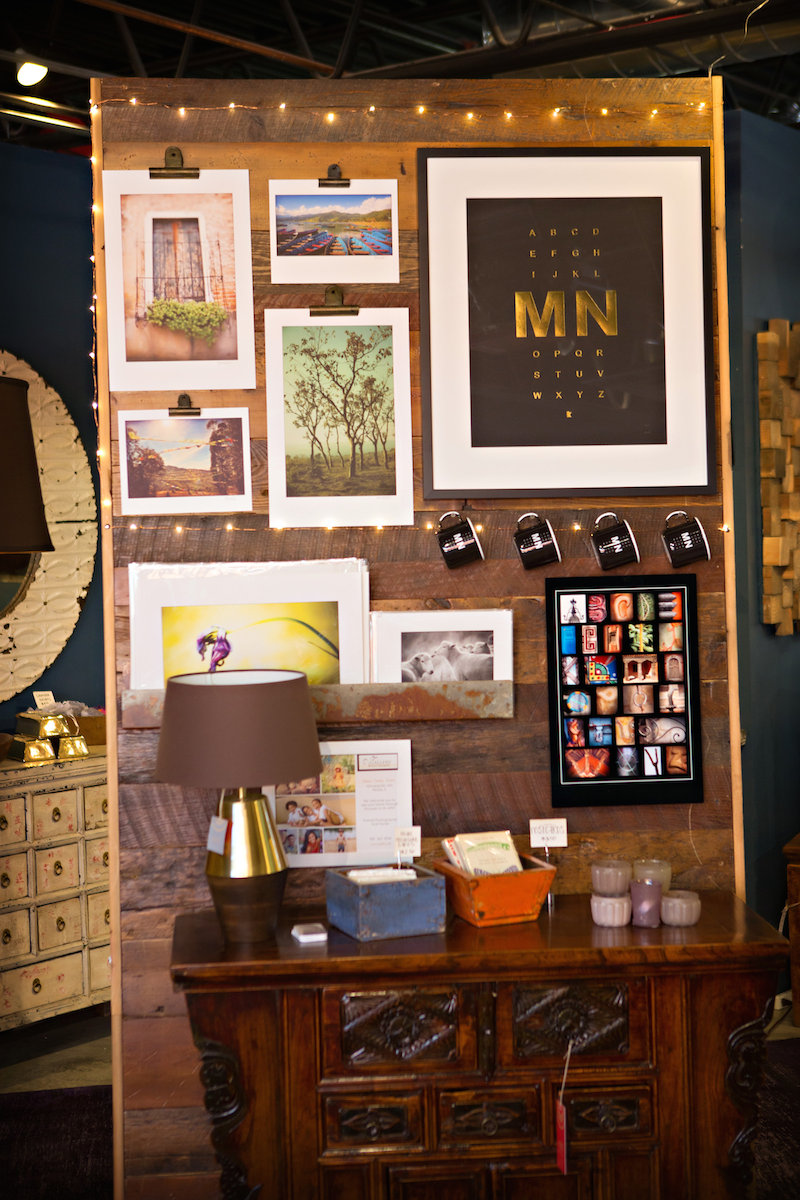 Facebook Comments