Following a series of increasingly polished fashion productions from the local chapter of Fashion Group International (FGI) came Fall: Into Luxury, its fall fashion showcase timed in conjunction with Fashion Week Minnesota in late September. Held at the new Morrie's Luxury Auto dealership in Golden Valley, home to such names as Maserati, Bentley, and Aston Martin, the show paired vintage and modern designer looks from designer resale stores June and Mona Williams with the reimagined jewelry designs of Stephanie Lake Design and the luxe menswear of MartinPatrick3.
With its high-end fashions and sophisticated, modern styling—not to mention professional production by Vision Management Group founder Teqen Zea-Aida and Arquette & Associates' Brita Jackson and partnerships with names such as Maserati, Mona Williams, June, MartinPatrick3, and Stephanie Lake—the show made clear that Fashion Group International's Minneapolis-St. Paul chapter has officially moved into the 21st century under the visionary leadership of Co-Program Director Sandy Simmons and Regional Director Juli Baecker.
Emceed by fashion designer Christopher Straub and local personality Laura Schara, the show also proved that high-end designer goods still have a place in the world of Minnesota fashion.
 all images by A.J. Olmscheid
June
Kicking off the show was a spirited showing of fall looks from Minneapolis designer retail store June, styled by Richard Anderson. Rich fall colors such as forest green and oxblood were popped with a '70s palette of tangerine orange and goldenrod yellow, which segued into a collection of looks that looked like a haute-couture take on '90s bondagewear and apocalyptic, Mad Max-style looks. The segment was unified in its eclecticism—as well as the perfectly paired jewelry pieces by local accessories line Stephanie Lake Design.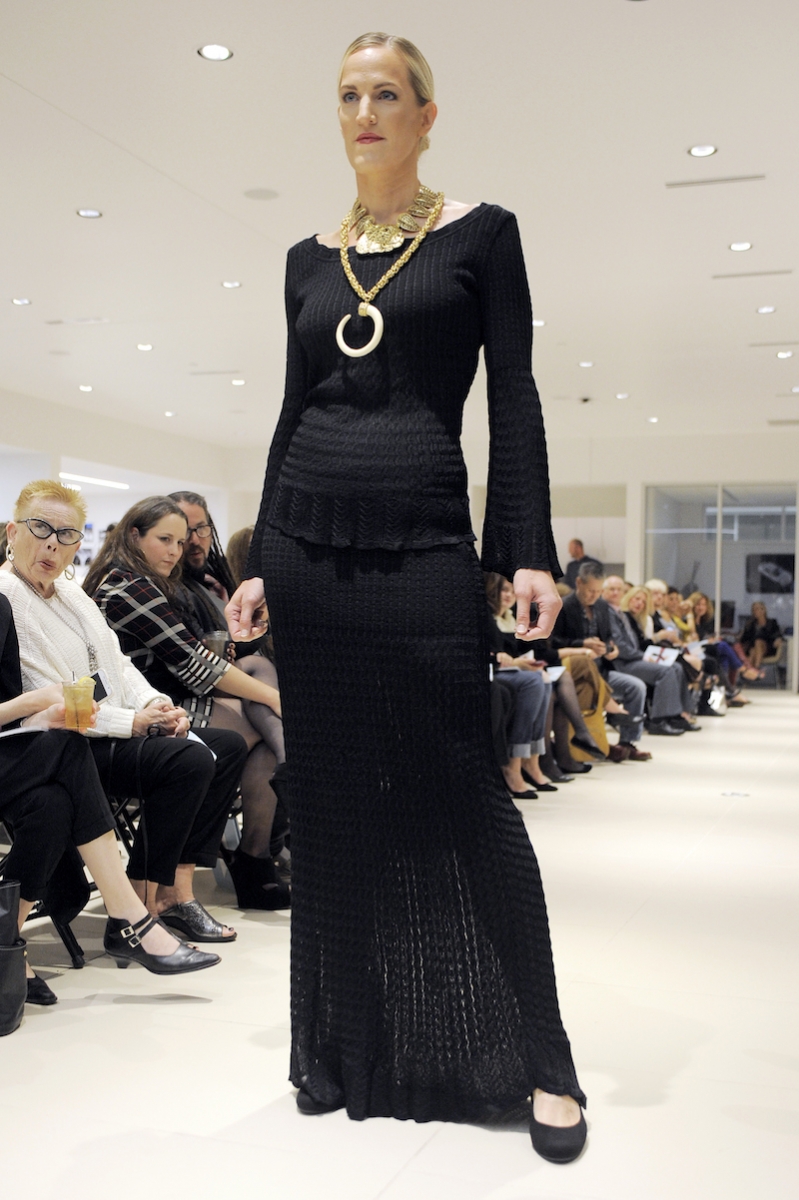 MartinPatrick3
For its third showing in a week, North Loop men's store MartinPatrick3 proved exactly why it's become the preeminent menswear store in not just the state, but in the entire Midwest. For its segment styled by MP3's own Trevor Small, the message seemed to be focused on the foundations of a solid men's winter look: outwerwear, knitwear, and boots. Though there were a few rugged touches sprinkled throughout—hardy work boots, a canvas jacket—the overall theme was sophisticated and luxe basics paired with a beautiful statement piece (i.e., a beautiful coat, a cashmere turtleneck).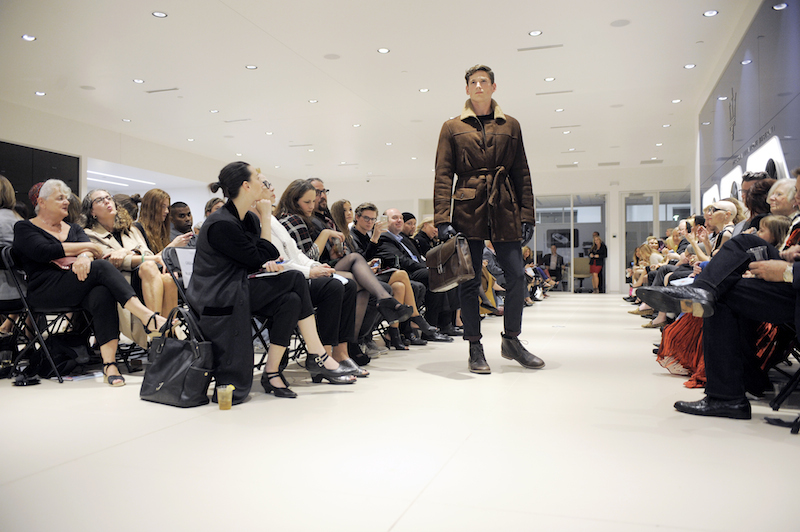 Mona Williams
This past spring, longtime couture collector Mary Wangsness of North Oaks passed away, leaving behind thousands of designer pieces. In collaboration with Patric Richardson, the owner of Minneapolis designer resale boutique Mona Williams, her family donated the collection to costume collections around the country. More than 3,000 pieces remained, much of which was sold during a sale last weekend at the International Market Square. Previous to the sale, choice looks were featured at FGI's Fall: Into Luxury event, including bright plaid skirt-suits, luxe furs, and feminine dresses from designers such as Oscar de la Renta, Bill Blass, and Carolina Herrera. It was a great tribute to one of the state's most dedicated fashion collectors.
[Read more: Mona Williams Hosts Sale of One of the Largest Private Couture Collections in Minnesota]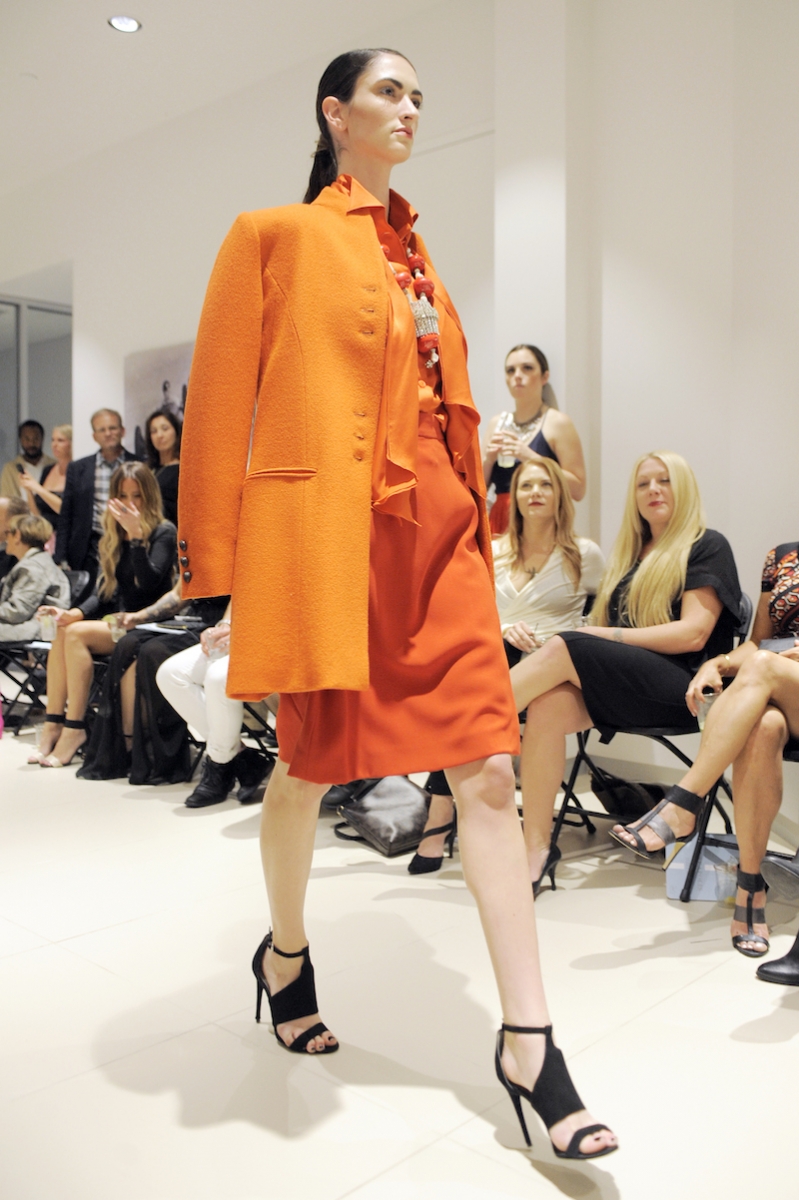 Facebook Comments