The 10th anniversary of Soundset Music Festival took place this past Memorial Day weekend at the Minnesota State Fairgrounds. Put on by local record label, Rhymsayers Entertainment, it's the largest outdoor hip-hop festival in the nation, with 34 acts, three stages, a Ferris wheel, Sweet Martha's cookies, and a huge vending area. As any Soundset vet knows, bad weather is practically a tradition. This year Mother Nature held off until the very end when she decided to cleanse the crowd for headliner, Travis Scott, making it an epic end to the evening.
Expecting such conditions, festival goers stepped out in stylish practicality, and the fairgrounds was a sea of sneakers and creative layering. For a girl who wore five-inch platforms to the Eaux Claires music festival last year, I was certainly on point in my thrifted VTG Stuart Weitzman star studded sneaks and grateful for my choice, as dodging trash was an every-three-feet endeavor. (A lovely reminder to reduce, reuse, recycle, and renew all that you do!) 
Stylistically, it was a genre-blending scene of upcycled custom threads and multi-cultural inspiration. Tokyo fused with African influences, and hip-hop went anywhere and everywhere—from gothic, to bohemian, to sporty. Also prominent was the bold use of color combinations and patterns—a nod to the colorful abstract prints and global styles that dominated the late '80s and early '90s. Seeing so many men, women, transgender people, kids, and even babies expressing their unique and sensible self identities through style gave me all the warm fashion fuzzies. Fashion once again felt like art.
This post's author at Soundset 2017
lisa marie gherardini
As a multidisciplinary artist and observer with a hard focus on fashion, I saw the return to individualism coming a few years back when the fashion blogger reigned supreme. Maybe people got sick of being fashion clones, maybe they wisened up to the click-through shopping and didn't like making those bloggers rich, or maybe those bloggers inspired individuals to express themselves more freely. Whatever it is, this shift toward individuality is not only good for fashion but for humanity. The whole world needs an individual revolution and a return to the true self, and fashion feels like a good first step.
I am a wallflower of sorts with a penchant for wearing black, but on the morning of Soundset, I left the house wearing a whole rainbow.  After all, master designer Yohji Yamamoto says "black is arrogant and modest at the same time. It is lazy and easy. But most of all it says 'I don't bother you, don't bother me,'" and I was trying to bother all the stylish Soundsetters that day. Instead, I wasted an entire hour parked, in my car, feeling all sorts of anxious until I stripped off the color and went back to black. As any stylist would confess, we always carry options in our car and with a little creativity and a lot of imagination, I was able to make-shift an ensemble that felt much more like home. I don't pretend to know why we sometimes try to be someone we are not. My best advice: stay true, be you.
 Shout-out to all the interviewees for their time in answering my questions and for making my job that much easier just by being themselves. Shine on!
lisa marie gherardini
Name: Megan Faith (Left)
Handle: @FaithReigns
Age: 24
Occupation: Multi-disciplinary artist and creative consultant
Describe your aesthetic in three words: Chill, witchy, magical
What are you obsessed with in fashion right now? Chunky platform sandals, and oversized everything. I like feeling like I'm walking around in giant flowy blankets, atop pedestals for the world to see.
What is fashion to you? Fashion is wearable art. It's the way we present ourselves to the world. I don't see clothing as simply a means to cover myself, because if I'm being honest, I usually prefer being naked. Rather, I want you to perceive a piece of my soul when you see me out on the street.
How do you make style your own? I literally make my own style! I design clothes from scratch sometimes, thrift, cut and shred and bleach and paint. I take everyday items and add an artistic touch to them, so you can't help but know it's mine!
Name: @MycDazzle (right)
Handle: @MycDazzle
Age: 29
Occupation: Multidisciplinary artist/design and creative consultant
Describe your aesthetic in three words: Past meets future
What are you wearing? Jacket, shoes, pants, and bracelet are from Goodwill, jacket painted by @FaithReigns, pants turned into shorts and distressed by yours truly, red goat charm from Thailand, necklace from Mexico.
Does culture influence your aesthetic? I fancy myself a creature of the earth and feel we're at our best when we're sharing and paying homage to all that makes us unique while cherishing all that we have in common.
Is there anything you collect and deem timeless fashion? Vans. Vans and Chuck Taylors. They're like the Apple of shoes: versatile and fantastically designed—they'll timeless, and never have to bend to the ebb and flow of trends.
lisa marie gherardini
Name: Jheri G (left)
Handle: @artbysake
Age: 23
Occupation: Teacher/artist
What are you wearing? Button-up and bandana from 10 thrift, t-shirt is that exclusive Nazeem and Spencer fit, and jeans by Levi's. Everything else is probably from b. resale.
What would you never be caught dead wearing? Someone else's swag. There are no clothing items I think are limited to gender. I just don't have the calves to wear dresses, you dig?
What is fashion to you? Just a means of expression.
Thrift or fast fashion? I thrift everything I own.
lisa marie gherardini
Name: Sa-Roc
Occupation: Rapper
Handle: @sarocthemc
Does culture influence your aesthetic? Most definitely. Everything from the way I wear my hair, to the textiles and accessories I choose is a very intentional expression of cultural pride and my African heritage. I think it's important way to maintain a connection to your roots. Additionally, brilliant women from indigenous cultures all over the world are creating these beautiful textiles, patterns, and style aesthetics that are adopted by the fashion industry, but they aren't being credited for it. Wearing vintage mirrored vests from Pakistan or Masai collars from Tanzania is my way of honoring those women.
What are you obsessed with in fashion right now? Ruffles. I'm really having to reel in my obsession with shirts with a ruffle detail. It's so romantic though.
What would you never be caught dead wearing? Animal fur.
Excess or minimalism? Excess. I spent most of my youth fully embracing the grunge look, so I didn't really wear a lot of bright colors. Now that I'm not an angst filled teenager, I love to express myself emotions and connect to different cultures through my wardrobe. Huge accessories and bright colors are pretty common for me.
lisa marie gherardini
Name: David Yoon (left) (shown with Sanghyeop John Lee, right)
Handle: @CrookedFingers
Age: 26
Occupation: Student
Describe your aesthetic in three words: Dress to express
What's on your wish list right now? Being featured in Minnesota Monthly magazine!
What would you never be caught dead wearing? I prefer clothing that does not have a visible logo or brand's name written on it. If there is a big logo on my tee, then that brand's logo will give off its own vibe that reflects not me, but rather reflect the brand's values and image. I don't enjoy becoming a walking advertisement for a brand or company.
What is fashion to you? I've realized it has a surprisingly significant impact on how people view me. Fashion can be used to hide your weaknesses while putting more focus on your strengths.
lisa marie gherardini
Name: Lejla Mujic (left)
Handle: @lejmuj
Age: 21
Occupation: Model and yoga teacher
Describe your aesthetic in three words: Edgy, subtle, intentional
Describe your Soundset look: Cruella De Ville vibes (without the cruelty!)
What would you never be caught dead wearing? Fur, leather, or anything that was is a product of animal cruelty.
What is timeless fashion to you? Timeless fashion to me is more concerned with purpose, function, and form, as opposed to fast fashion, which is in today and out tomorrow and won't last you more than a season.
Name: Hannah Lundquist (right)
Handle: @lundquisthannah
Age: 22
Occupation: Model, salon coordinator at Primp Hair Salon in Minnetonka
Hobby: Revamping clothes from what they used to be.
What are you wearing? Umbrella hat from Amazon, necklaces from Mexico, sunglasses from Urban Violet, Topshop shirt, my mom's belt, Vans, and jeans from the thrift store—I cut them off and distressed them myself.
What is fashion to you? To me, fashion is a way to express myself and be as creative as I want. I think personal style gives people a sense of identity and uniqueness. Fashion is so empowering, I love it!
What is your go-to festival accessory? I think cute, unique sunglasses are always important because they're obviously practical but to be able to make practical look stylish is the best.
lisa marie gherardini
lisa marie gherardini
lisa marie gherardini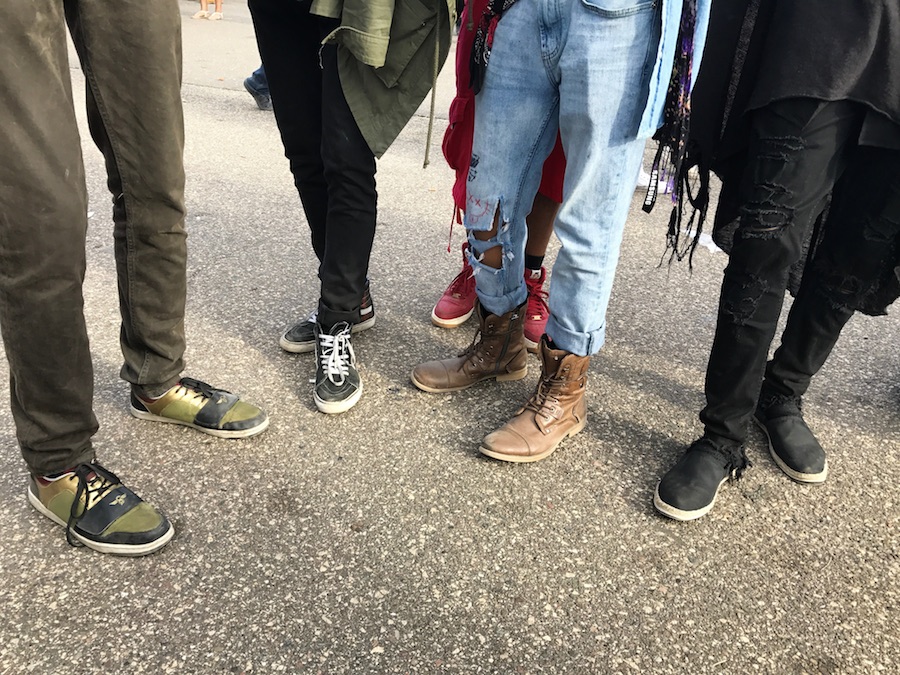 lisa marie gherardini
lisa marie gherardini
lisa marie gherardini
Sarah White – fotos for barcelona
Sarah White – fotos for barcelona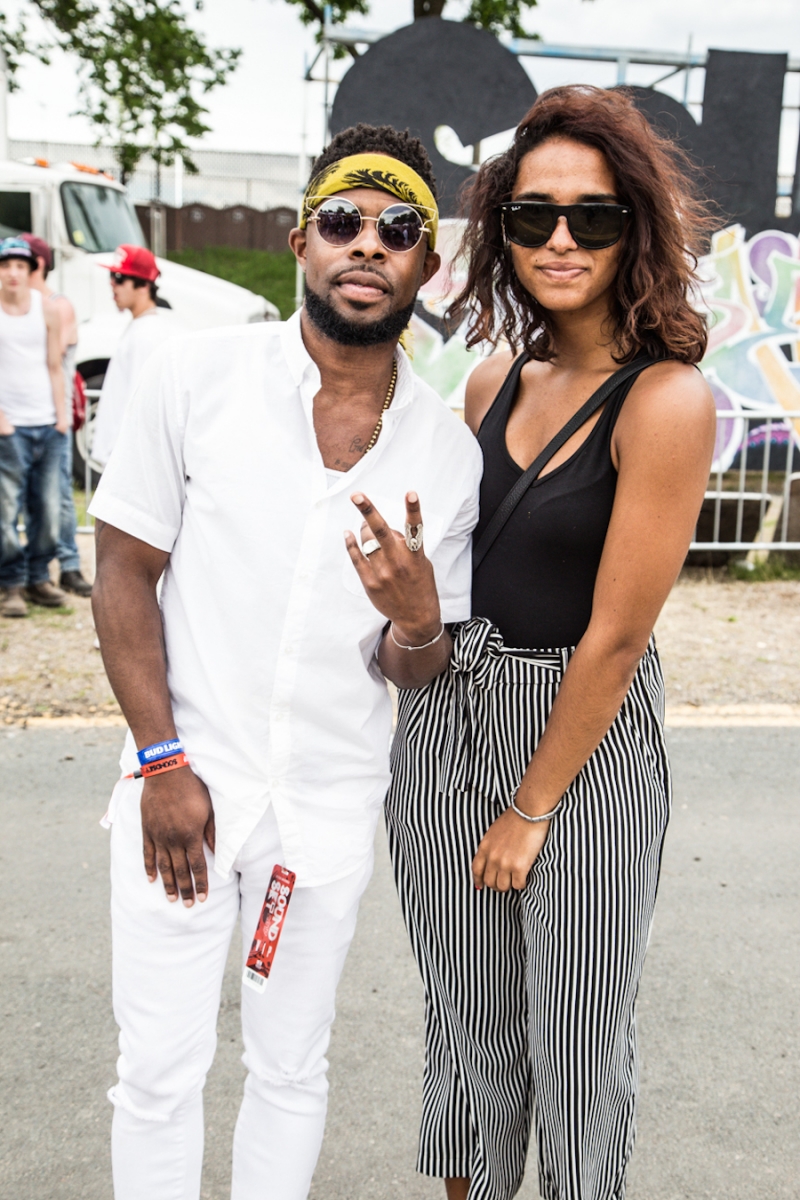 Sarah White – fotos for barcelona
Sarah White – fotos for barcelona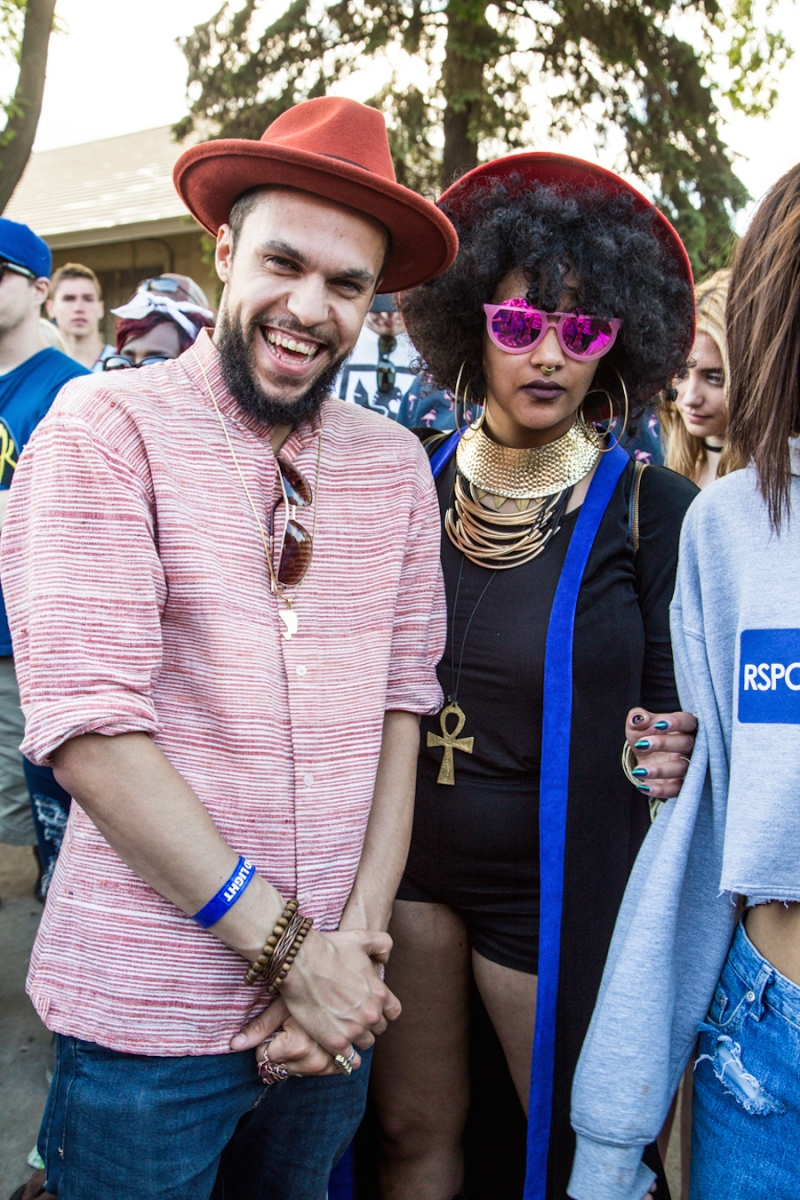 Sarah White – fotos for barcelona
Sarah White – fotos for barcelona
Sarah White – fotos for barcelona
Sarah White – fotos for barcelona
Sarah White – fotos for barcelona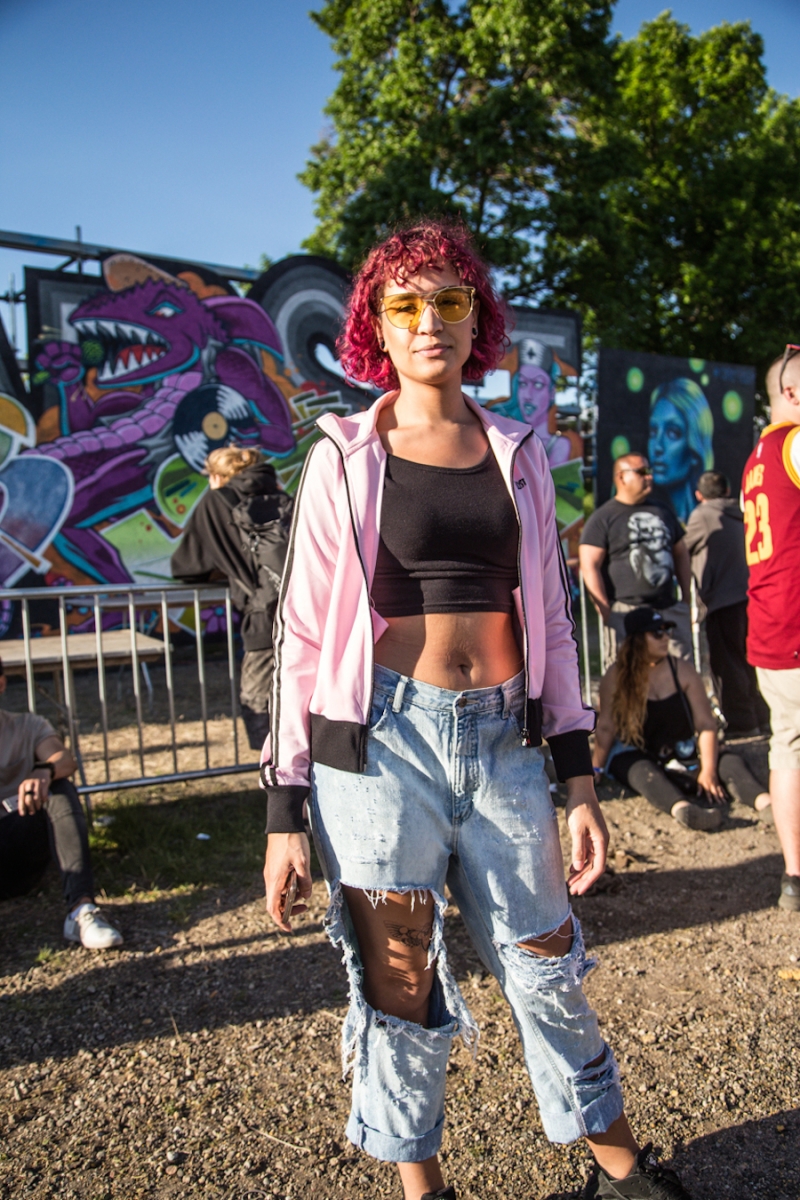 Sarah White – fotos for barcelona
Sarah White – fotos for barcelona
Sarah White – fotos for barcelona
Sarah White – fotos for barcelona
Sarah White – fotos for barcelona
Sarah White – fotos for barcelona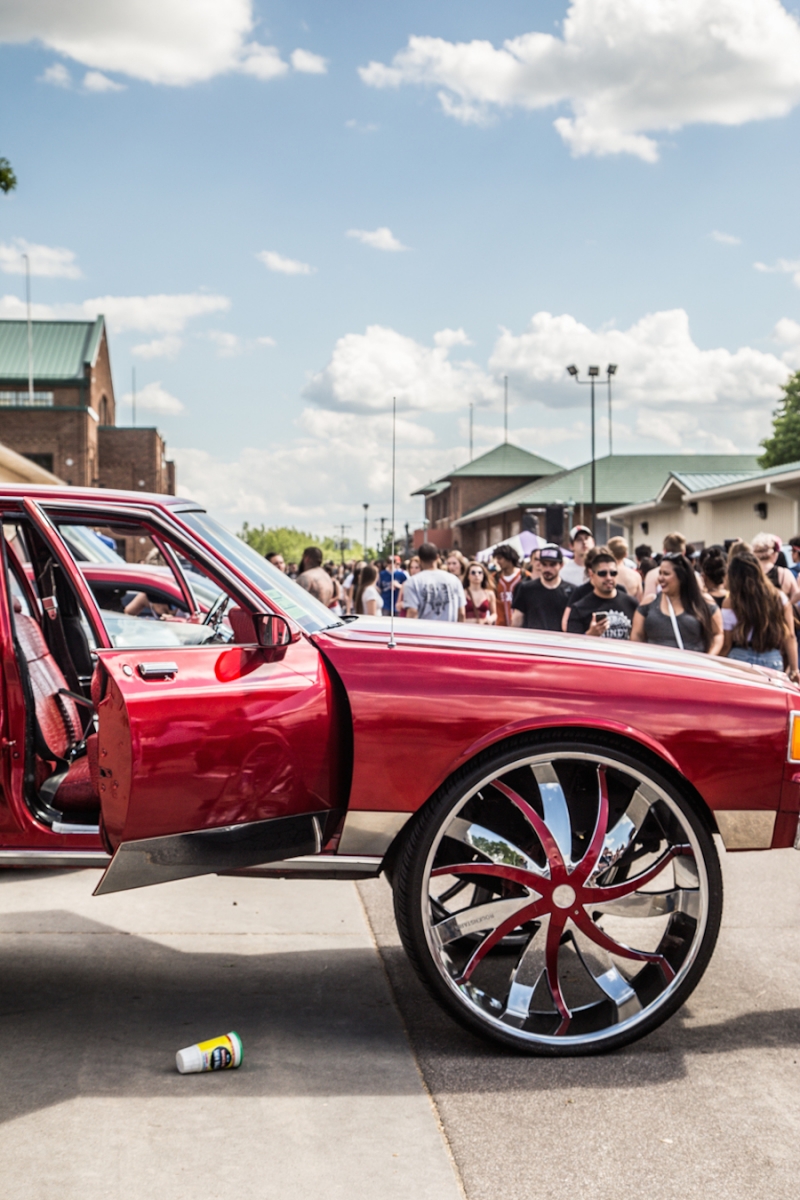 Sarah White – fotos for barcelona
Sarah White – fotos for barcelona
Sarah White – fotos for barcelona
Sarah White – fotos for barcelona
Sarah White – fotos for barcelonae
Sarah White – fotos for barcelona
lauryn hill; photo by Sarah White – fotos for barcelona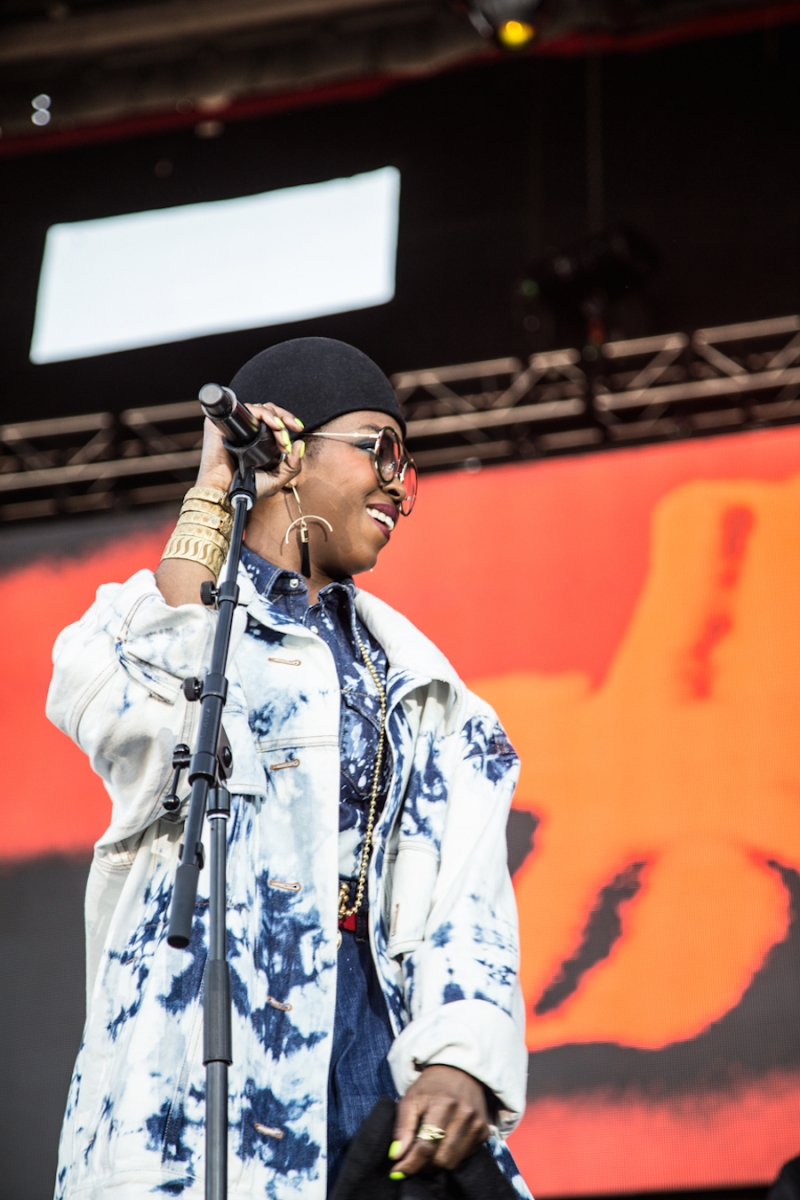 lauryn hill; photo by Sarah White – fotos for barcelona
Sarah White – fotos for barcelona
Sarah White – fotos for barcelona
Facebook Comments