These hearts melt—on contact with skin. Their cocoa butter and lavender essential oil are the start of a romantic massage. Large bar, $5, set of three small bars, $5.50 @ Bathnbeads by Kristine Cournoyer.
 
These vegan, eco-friendly lipsticks come in shades like Bombshell, Nude, and Flirty, $15 each @ Aromi by Hannah Follis.
 Soften winter skin with this über-rich, unscented Naked calendula cream made with organic butters, oils, and botanical extracts, $24 @ Mirasol Farm by Casey McGee and Olga Trujillo.
 Longfellow's famous poem, Song of Hiawatha, relays our state's greatest love story: that of the Native American leader Hiawatha (grandson of Nokomis) and his lover, Minnehaha. Papercut rendering of lakes Nokomis and Hiawatha, adjoined by Minnehaha Creek, $40 @ Crafterall by Marnie Karger.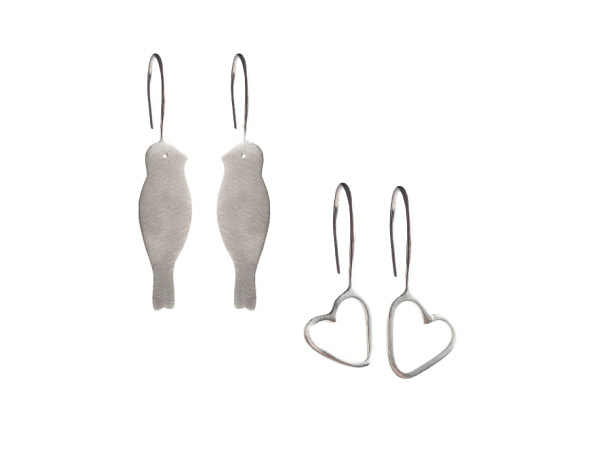 Who needs diamonds? Sterling silver lovebird earrings, $70, and open-heart earrings, $35 @ ArsenalofButtons by Deborah Getsug.
Cicadas wouldn't seem to be the most romantic of creatures, but they symbolize love, sensuality—and a healthy libido. Handmade brass earrings, $30 @ Larissa Loden by Larissa Loden.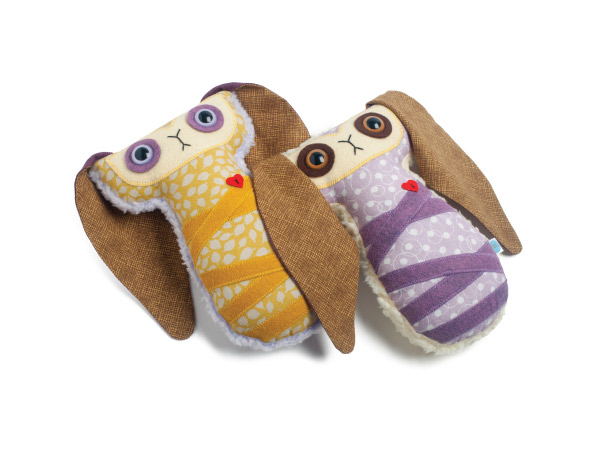 These love bunnies are backed with a mink-like fabric that's so soft you'll have a hard time handing them over to the wee ones, $30 each @ Beedot by Mandy Finders.
First comes love, then comes marriage, then come (sometimes) two babies in the baby carriage. Twin LOVE onesies, $35 @ PipAndSqueakBoutique by Rachel Lytle and Kayt Townsend.