For the fifth year running, Minnesota's Red Dress Collection returned to the Loews Hotel fifth-floor ballroom on February 13 to benefit heart health in women. Like the New York Fashion Week event that inspired it, this local version created by local TV host Carly Aplin features a fleet of local notables modeling crimson-colored looks by top Twin Cities designers. All proceeds from the event, which was sponsored by St. Jude Medical with additional support from the University of Minnesota Health Heart Care clinic, benefited the American Heart Association's Go Red for Women program, which shines a light on heart disease—the No. 1 cause of death in women.
This year's show featured a live performance by country artist Chris Hawkey and a cameo from Aplin's fiancé, Minnesota Wild player Jason Zucker, and two of his teammates, Jared Spurgeon and Matt Dumba (all dressed to the nines in looks from Martin Patrick 3). Menswear made a statement on this year's runway, including a gorgeous burgundy-and-red custom suit by designer Tim Navarro of TIM+THOM, worn by Star Tribune features editor (and local Instagram star) Tom Horgen, and a pinstriped custom tuxedo with satin red lapels by King Brothers Clothiers, modeled by Jason Matheson, the bespectacled host of The Jason Show on Fox 9 and co-host of The Jason and Alexis Show on My Talk 107.1.
Some red-dress designers opted to go sleek, such as Emma Holcomb and Lizzie Hillmann-Butch of the line activewear-inspired brand MAI, who smartly outfitted fitness star and Tiger Athletics owner Stacie Clark in a body-con look that showed off her toned body. Nicole Jennings—owner/founder of One Posh Closet, philanthropist, and wife of Super Bowl Champion Greg Jennings—dazzled in a sleek, sequined gown with an intricate chevron pattern by Caroline Hayden. Others opted for volume, such as Anna Chambers-Goldberg's elegantly draped gown in a textured red fabric worn by Candace Steele Flippin, vice president of external communications for St. Jude Medical. Elizabeth Klebenow, an associate designer for Target, dressed WCCO-TV morning anchor Kim Johnson in a sculptural two-piece. Others tapped bohemian inspirations, such as a burgundy-and-red dress by K. Jurek by Kimberly Jurek and Jen Chilstrom, worn by Emily Engberg of Twin Cities Live, and a folk-inspired dress by Ukrainian designer Liliya Lychkovska (with hand embroidery by Olga Dovgopola and a flower head wreath by Roksolana Lvivjanka), worn by Kerry Ciardelli, editor of The Scout Guide Minneapolis and interior designer. Outerwear even made an appearance with Christopher Straub's faux-fur coat worn by Audra Martin, host and sideline reporter for Fox Sports North.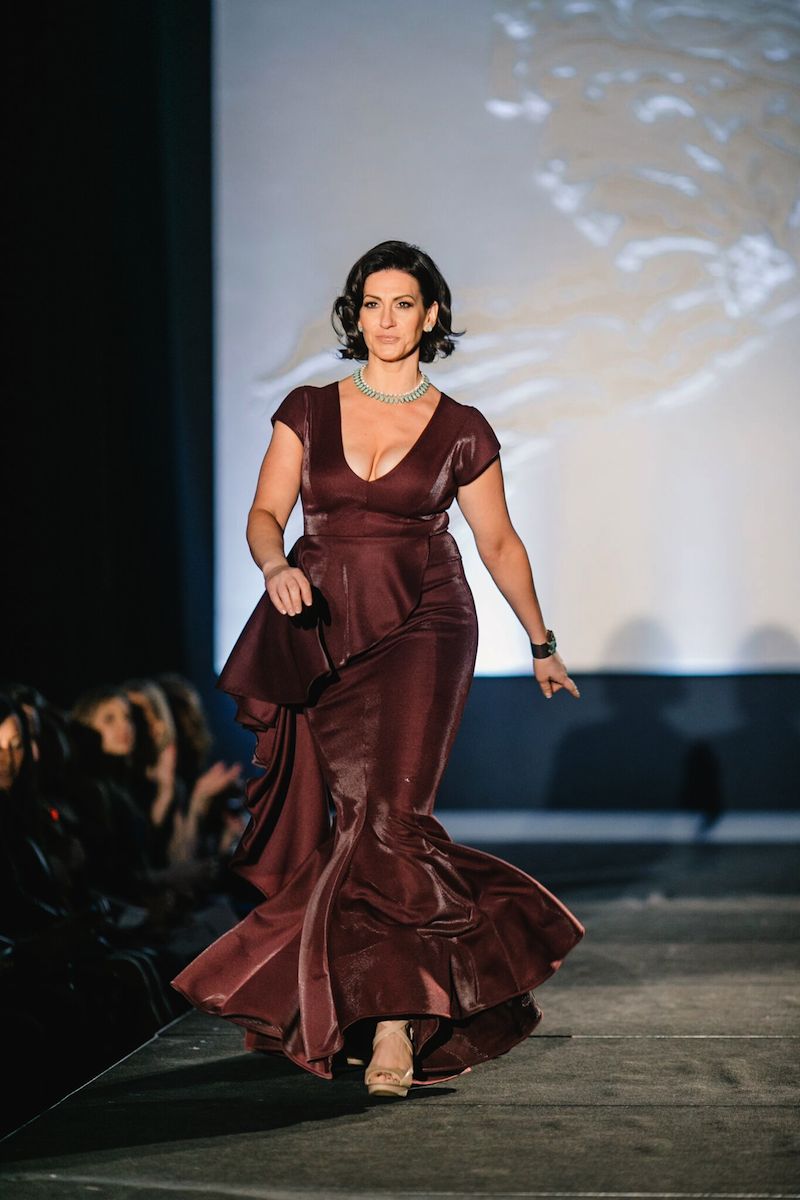 Josh Olson
Rena Sarigianopoulos, KARE 11 anchor and reporter, in a design by Tessa Louise
Gregg Jiracek
Jason Matheson in a design by King Brothers Clothiers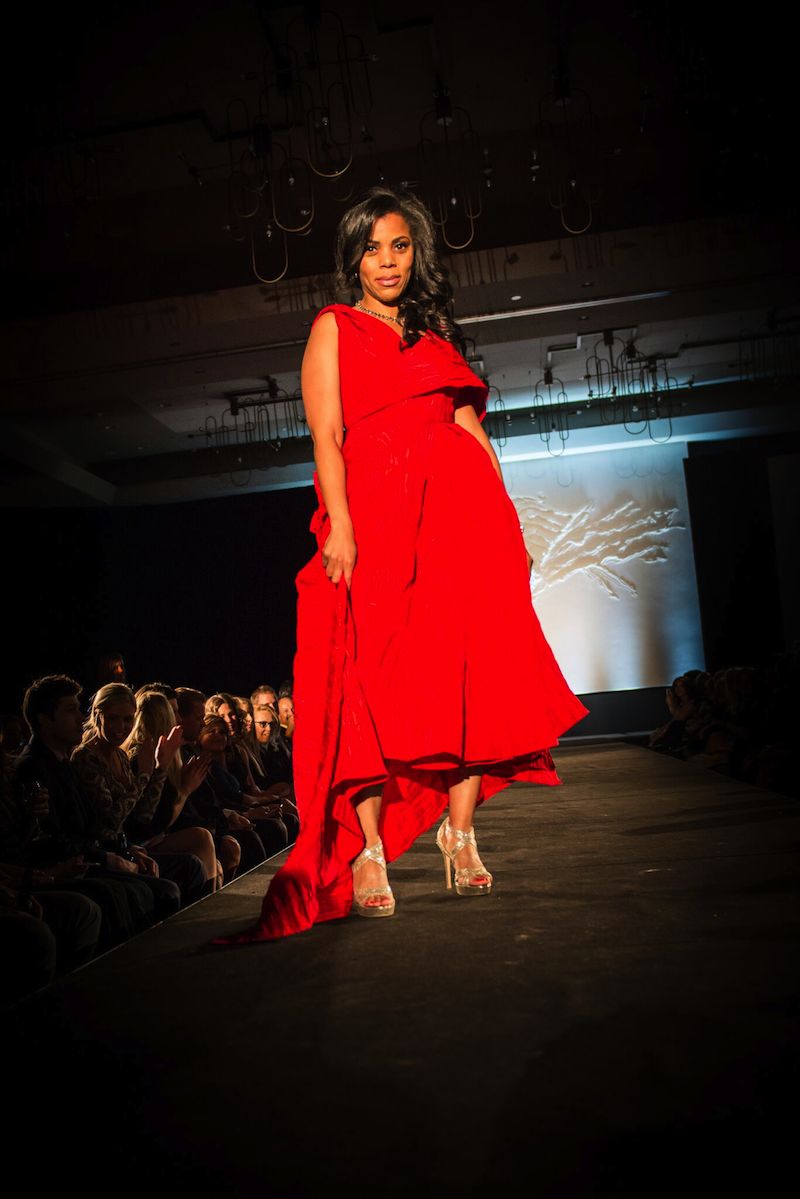 Josh Olson
Candace Steele Flippin in a design by ACG by Anna Chambers-Goldberg
Josh Olson
TV host Laura Schara (with her dog, Bacon) in a design by Jillian Fialko
Josh Olson
Stacie Clark in a design by MAI by Emma Holcomb and Lizzie Hillmann-Butch
Josh Olson
Tom Horgen, lifestyle editor & reporter for Star Tribune, in a look by Tim Navarro of TIM+THOM
Josh Olson
Allison Kaplan, style editor for Mpls.St.Paul Magazine and co-host of Shop Girls on My Talk 1071., in a look by Kokoon by Laine Sou Weinberg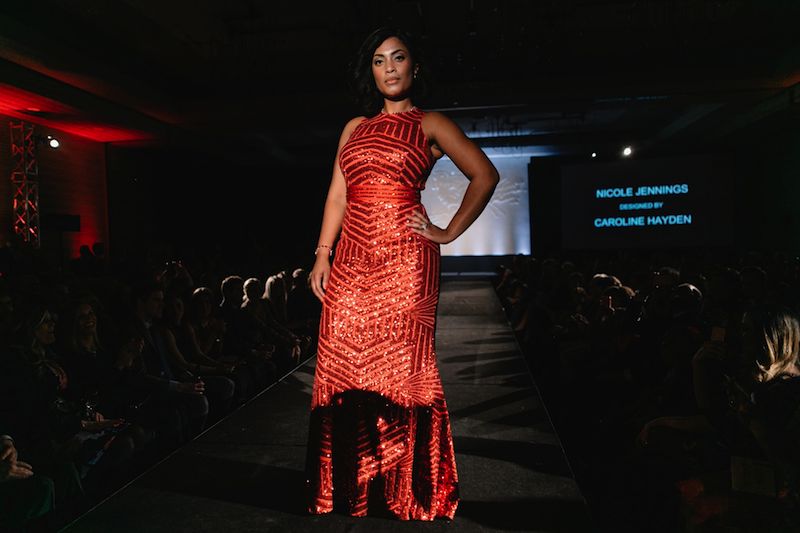 Josh Olson
Nicole Jennings in a look by Caroline Hayden
gregg jiracek
Kerry Ciardelli in a look by Liliya Lychkovska
gregg jiracek
Dawn Mitchell, sports anchor/reporter for Fox 9, in a design by Carolyn Maki
Josh Olson
Josh Olson
Minnesota Wild players Jason Zucker, Jared Spurgeon, and Matt Dumba in looks from Martin Patrick 3
Josh Olson
Helena Koivu, wife of Minnesota Wild captain Mikko Koivu, in a look by Emmi Kainulainen
Josh Olson
Audra Martin in a look by Christopher Straub
Josh Olson
Kelsey Carlson, evening anchor for Fox 9 News, in a look by Joeleen Torvick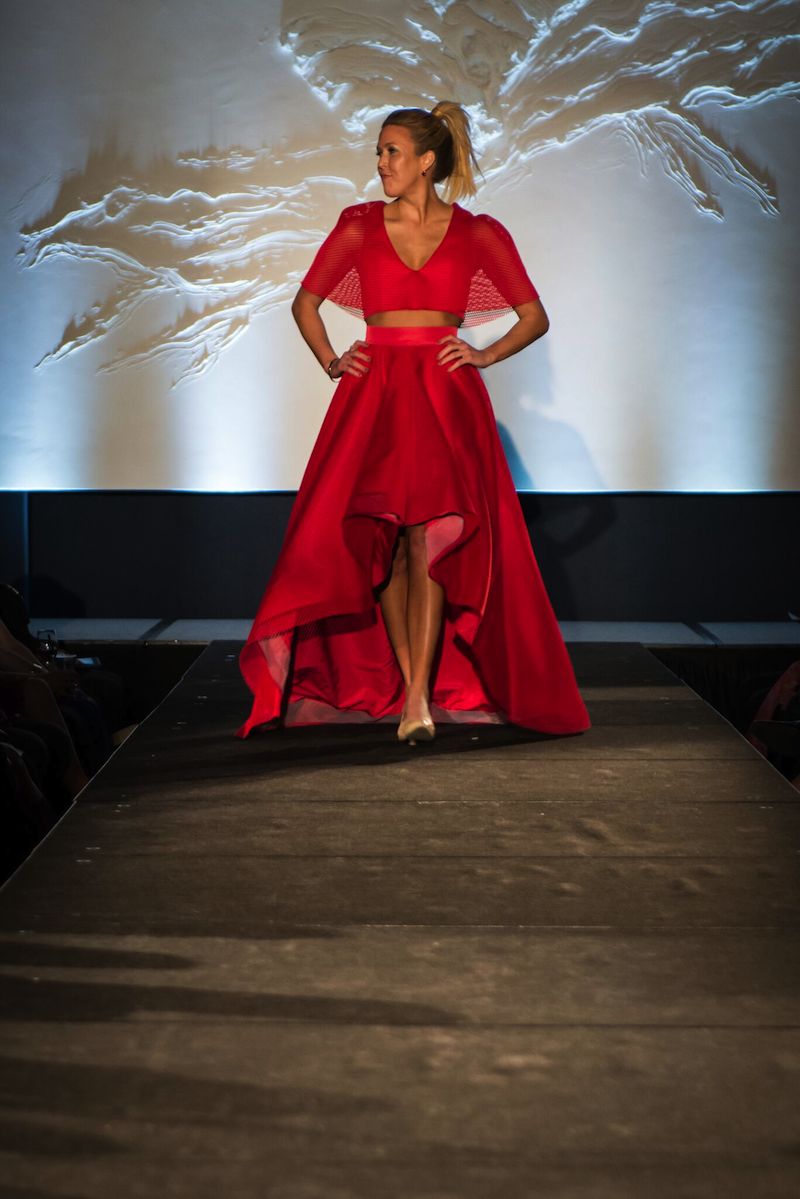 Josh Olson
Kim Johnson in a look by Elizabeth Klebenow
gregg jiracek
Kylie Bearse, midmorning co-host for WCCO-TV, in a look by Tess Ross
gregg jiracek
Emily Engberg in a look by K. Jurek by Kimberly Jurek and Jen Chilstrom
gregg jiracek
Country artist and KFAN host Chris Hawkey, dressed by J. Novachis
Josh Olson
Megan Hicks, heart disease survivor and Go Red ambassador, in a look by Samantha Rei, and Elizabeth Ferguson, heart disease survivor, in a look by Thom Navarro of TIM+THOM (flanked by the designers)
Facebook Comments