Back in the day, entertaining guests meant pulling out the good silver—and the painstaking chore of polishing it. Fortunately, Julia Moss has discovered a way to preserve the timeless elegance of vintage silver while adding a modern twist—and eliminating that pesky polishing step in the process. After launching her company, Julia Moss Designs, late last year, the Minnetonka designer and entrepreneur recently opened a showroom dedicated to her designs: a mix-and-match collection of vintage silver trays, platters, catch-alls finished with a durable, high-gloss, powder-coating process.
The designer had been inspired to find a way to preserve a vintage silver tray once belonging to her grandmother without having to polish it with every use. "It completely makes the pieces pop and brings out beauty you don't see when they're silver," she says, "and the best part is, you never have to polish silver again! They never tarnish—they just keep that beautiful luster."
Moss' unique finishing process, which she has trademarked PowderColorizedTM, gives her designs their distinctive look. It came out of a conversation she had with one of her sons, a car enthusiast. He suggested she try powder coating—a process that involves a dry powder cured by heat to create a finish tougher than that of traditional paint.
Available in an array of colors, including black, white, raspberry, sulfur yellow, and Tiffany Blue, the pieces can add a pop of color to a room or minimalist touch to an Old World–styled home. And best of all, you can take silver polish cream off your shopping list for good.
While the bulk of her current stock is crafted from vintage silver, Moss says she plans to eventually expand to manufacture original pieces for the brand, though vintage will always be a part of the collection.
"Everyone has their grandmother's silver," Moss says, "but this is definitely not your grandmother's silver. They're fun and different, but functional."
Moss celebrates the grand opening of her showroom tonight with a party that includes sweet bites, bubbly refreshments, floral arrangements by Indulge and Bloom, and complimentary hair and makeup touch-ups from Warpaint International. Moss, a co-founder of Dress for Success Twin Cities, will also be donating 10 percent of the sales during the event to the organization. Moss' designs can also be found at the Walker Shop, Showroom, Mingle, and Indulge and Bloom.
4–6 p.m. Thu. 2508 Hennepin Ave. S., Mpls., 612-749-4500, juliamossdesigns.com
More images from the new Julia Moss Showroom: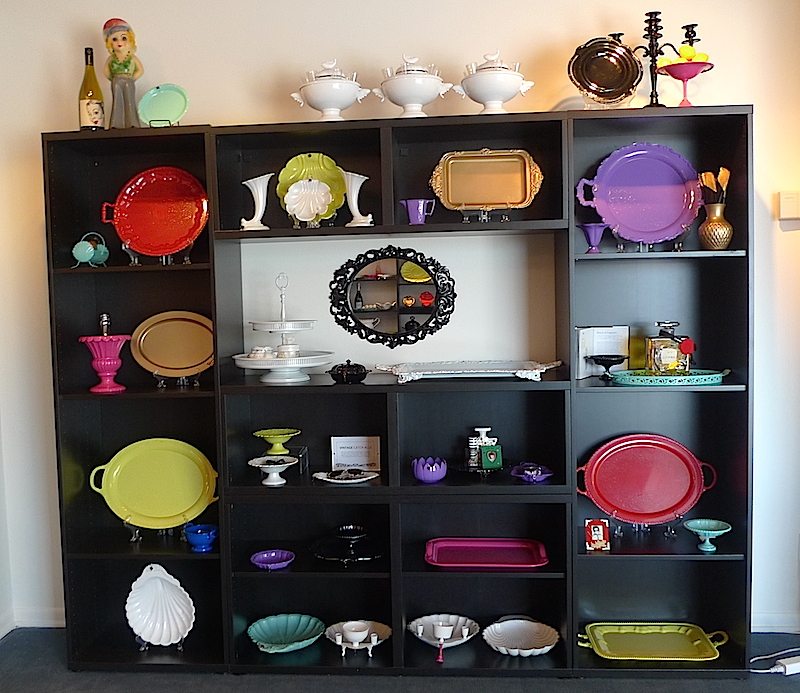 [Photos by Jahna Peloquin]
Facebook Comments