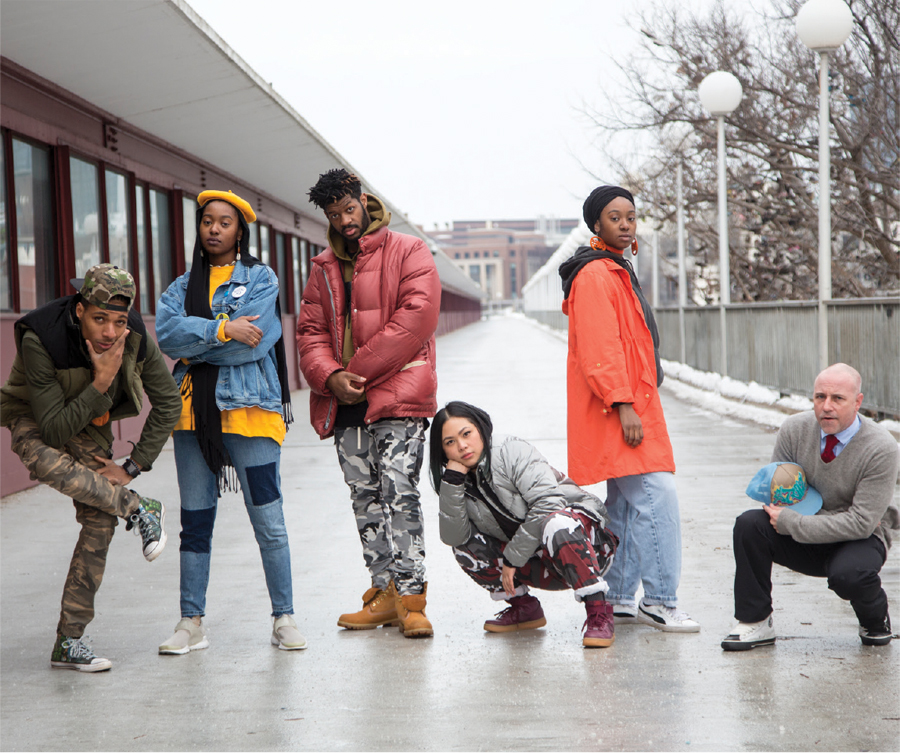 Photo by Bill Cameron
Maybe you love dance. Maybe you enjoy engaging in social issues. Maybe you just like vibing to some good music. No matter what your cup is filled with, Mixtape Side B will have you itching to make moves in your seat and in your community. 
For the past 10 months, established local choreographers Jason "J-Sun" Noer, Herbert Johnson III, Al Taw'am (identical twin sisters Iman and Khadijah Siferllah-Griffin), Darrius Strong, and Joelle Fernandez have teamed up to critically examine issues of identity, racism, sexism, privilege, community, appropriation, and power—not with their words, but with their bodies. To help them tell their message, more than 50 Minnesota performers will join them on stage in a night of different hip-hop styles at The Cowles Center for Dance & The Performing Arts.
Despite the weighty topics, the performance is an age-appropriate and family-friendly production. The 75-minute show was designed through a lens of intersectionality that analyzes how social identities contribute to the types of oppression and discrimination an individual experiences. Through a creative and cultural display of urban and street expressions, dancers will use their body to say what words cannot.
"This is our way to show what the results of the discretions are," says Noer. "We're hoping people will leave more educated."
The performance is scheduled to debut Friday, May 18 at 7:30 p.m. followed by a Saturday, May 19, performance at 7:30 p.m. and a 2 p.m. matinee on Sunday, May 20. Tickets range from $22-25.