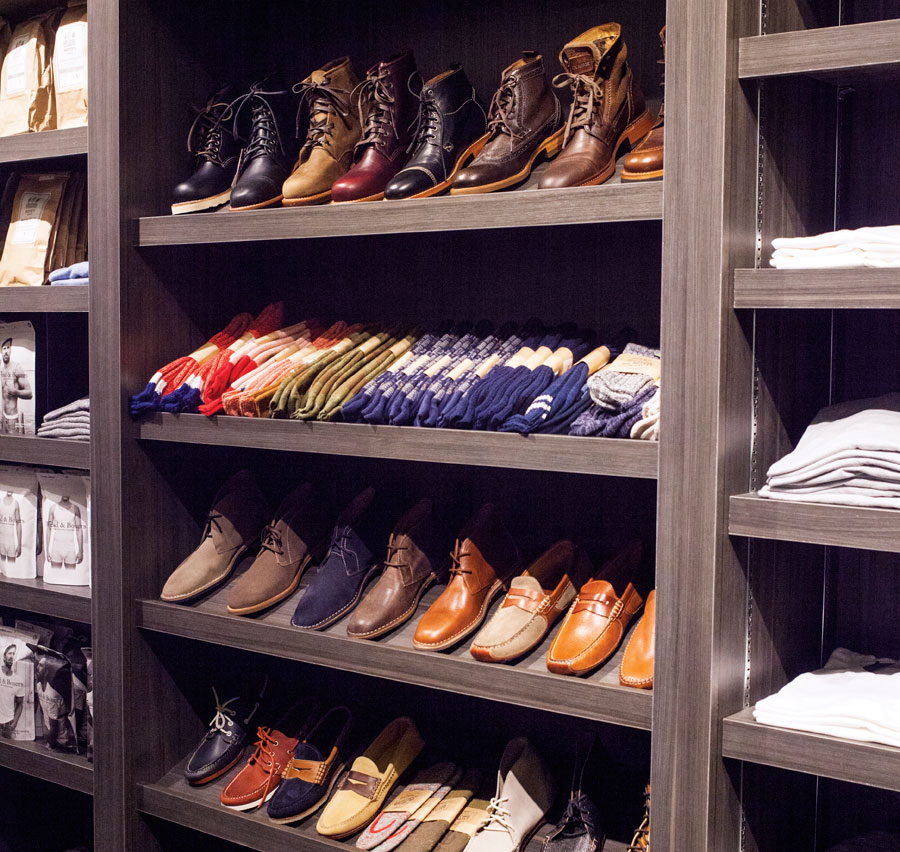 Martin Patrick 3. Photos by TJ Turner
Nearly two years after its last expansion, Martin Patrick 3 recently underwent yet another growth spurt, adding an additional 600 square feet to its already ample, 12,000-square-foot space. Located in the historic Colonial Warehouse building in the North Loop, the store is known for carrying hard-to-find brands such as Public School NYC, Railcar Fine Goods, and Rodd and Gunn, as well as for its apothecary, its selection of upscale furniture and unique home décor, and in-house design studio. 
The expansion marks its fourth since 2008, when Martin Patrick 3 opened as a cozy boutique offering home decor, accessories, and gifts for the dapper, design-oriented man. Today, the space better resembles the men's floor of a high-end department store, like that of the now-closed Neiman Marcus, than a typical independent boutique, with areas dedicated to everything from traditional men's suiting to luxury athleisure-wear. 
The renovated area—designed by MP3's in-house interior design firm, natch—includes furniture showroom space, a large dressing room area, and additional retail footage. Its crown jewel is the store's first true shoe salon, boasting a hand-picked selection of Red Wing Heritage boots, Alden loafers, and Grenson oxfords displayed on custom wood fixtures beneath a feather-covered Vita globe pendant light. 
Its finishing touch is a chic new showroom dedicated to Filigree Jewelers, a husband-and-wife-owned estate, vintage, and custom fine jewelry business that also operates a studio on the building's third floor. Located in "The Black Room"—so-named for its black walls—it marks MP3's first foray into jewelry, and includes a highly curated selection of estate watches, cufflinks, and engagement rings for men and women.
Martin Patrick 3, 212 N. Third Ave. #106, Mpls., 612-746-5329, martinpatrick3.com
Facebook Comments