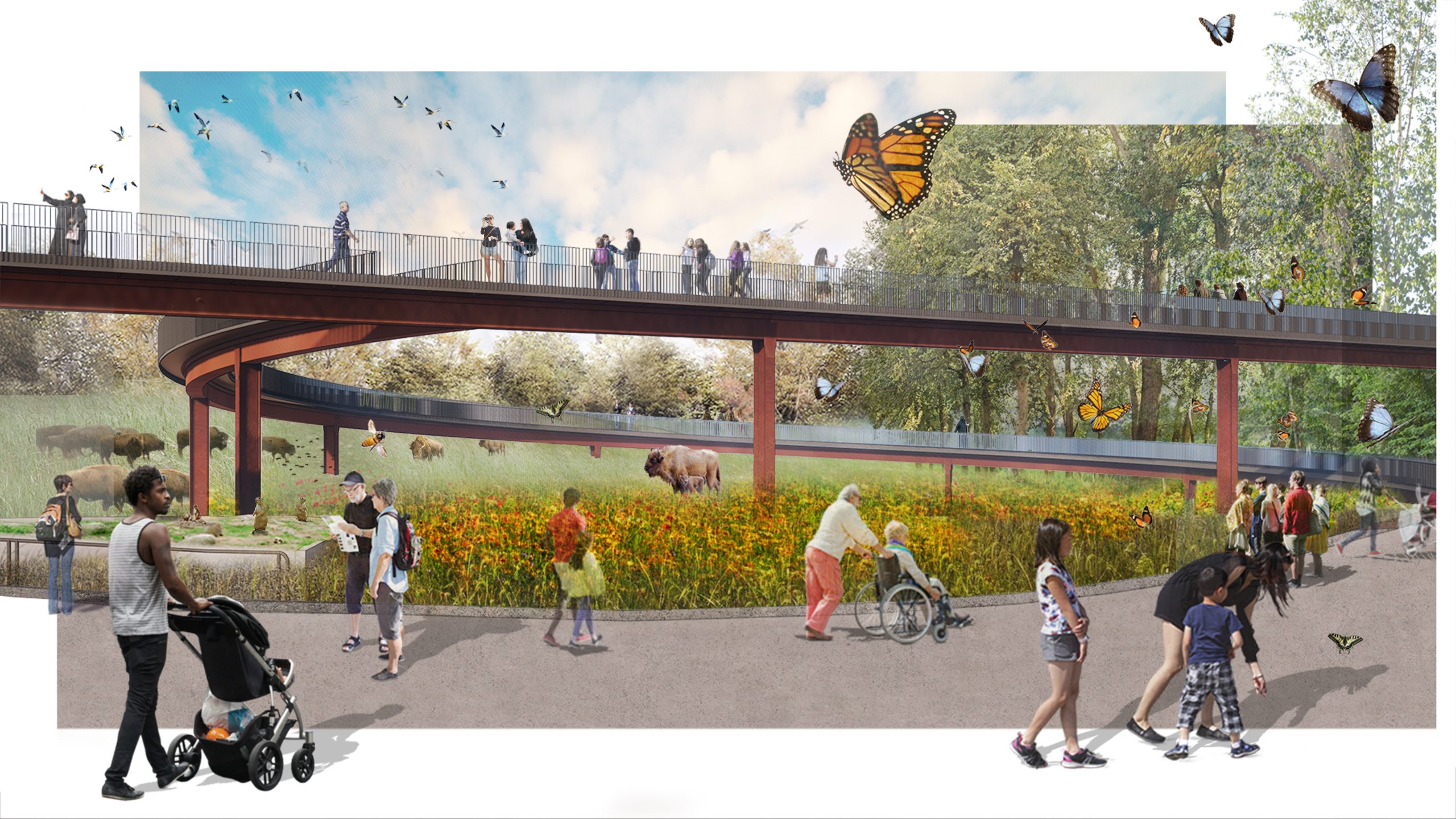 The Minnesota Zoo announced Friday it is beginning construction of a 1.25-mile Treetop Trail, which repurposes the original monorail track into an elevated walking trail that will be part of the Zoo's tree canopy.
According to a press release, the nearly $33 million trail will be completed in summer 2023 and will be the world's longest elevated pedestrian loop. Located 32 feet above the ground, pedestrians on the trail will be able to enjoy views of habitats supporting bison, tigers, moose, and more as well as walk through nature. When it opens, the Zoo also plans educational and artistic programming along the trail. The original monorail was a groundbreaking idea when the Zoo opened in 1978, and shut down 10 years ago.
Minnesota Zoo Director and Minnesota Zoo Foundation President John Frawley announced the project Friday. "Nature heals, restores, and inspires us," Frawley said in a press release. "The Treetop Trail is a key component of the Zoo's future and advances our mission of connecting people to the natural world. … The Trail also has the potential to become a major tourist attraction and economic driver for the state."
The Zoo began exploring converting its existing monorail track into an accessible walking platform in 2016. By using the track's existing footprint, the Treetop Trail will be the ultimate reuse construction project, Zoo officials say.
To learn more about the Minnesota Zoo's Treetop Trail and follow its progress, visit mnzoo.org/treetoptrail.