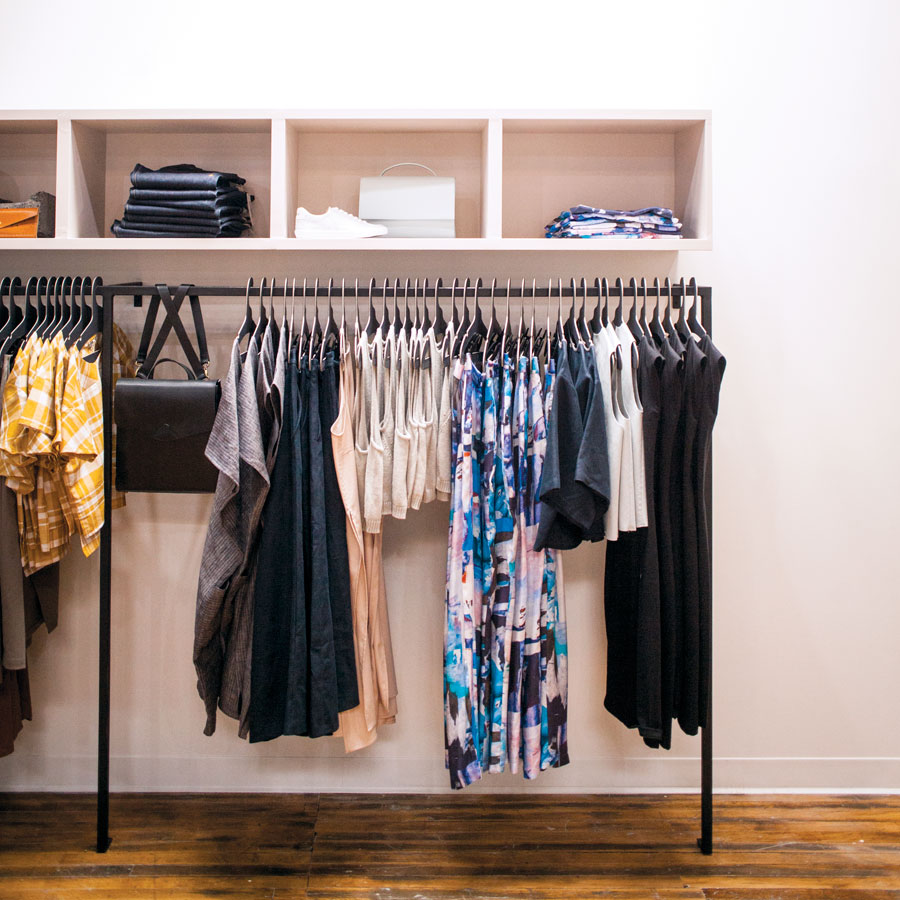 Hazel & Rose. Photos by TJ Turner
When you slip on your favorite shirt, you probably aren't thinking about child laborers, polluted water, and hazardous work environments. But after learning about the negative impacts of the fast-fashion industry, an alumnae of Target (a corporation well-known for its cheap-chic clothing) decided to open her own store, Hazel & Rose, to sell ethically produced goods.  
The idea for the store came to Emma Olson during an event hosted by Target headquarters to launch Made to Matter, its ongoing collaboration with 20 socially responsible brands featuring products that are healthier for the body and the planet. "I was inspired by the way the CEOs of those companies were challenging their own industry to improve," she says, "and I thought, that's something I can do with fashion."
Olson began researching ethically made fashion and skincare, and came across brands from around the world that weren't currently sold in the Twin Cities. Realizing there was a hole in the local marketplace for goods that are both sustainable and stylish, she tapped some of her favorite discoveries, such as Apoterra Skincare, Imogene + Willie denim, Vere Verto handbags, and Veja shoes for her store. 
There's also a shop-local angle: The store carries goods by Minneapolis' own Winsome, Hackwith Design House, and L. SHOFF jewelry. "I wanted to offer a destination with new designers, new products, so people could discover this world of sustainable, ethical fashion in person, in Minneapolis," Olson says. "Once I learned about sustainable fashion, I couldn't go back."
Hazel & Rose, 945 Broadway St. NE  #220, Minneapolis, 612-788-4178, shophazelandrose.com
Facebook Comments