After adding Arafina and InVision Distinctive Eyewear shops earlier this year, North Loop cooperative storefront D.NOLO has expanded once again—this time, adding two new home stores.
They include St. Louis Park home furnishings store Ciel Loft & Home, which carries a mix of antique Chinese furniture and decor, reclaimed wood furniture, and acid-washed metal artwork by the store's co-owner Andy Higgins. Higgins and his business partner, Chad Newman, met while living in China where they frequented Beijing's markets and fell in love with the country's rich cultural heritage. Their industrial-meets-antique selection includes Industrial metal orbs, ceramic dishware, Turkish pots, reclaimed steel letters, hammered flatware, and silk velvet pillows.
Adjacent to Ciel is Witt + Bliss, a new store concept from interior designer Martha Dayton. The shop focuses on gifts and home accessories—think throw pillows with colorful patterns, scented candles in beautiful packaging, and cotton-linen throws—with a smattering of furnishings.
Check out both stores tonight when Ciel hosts an open house and happy hour from 4 to 7 p.m. at D.NOLO, complete with music, drinks, snacks, and prizes.
Now open, D.NOLO, 219 N. 2nd St., Mpls., 612-584-3244, dnolo.com
Ciel Loft & Home at D.NOLO
Jahna Peloquin
Ciel Loft & Home at D.NOLO
Jahna Peloquin
Ciel Loft & Home at D.NOLO
Jahna Peloquin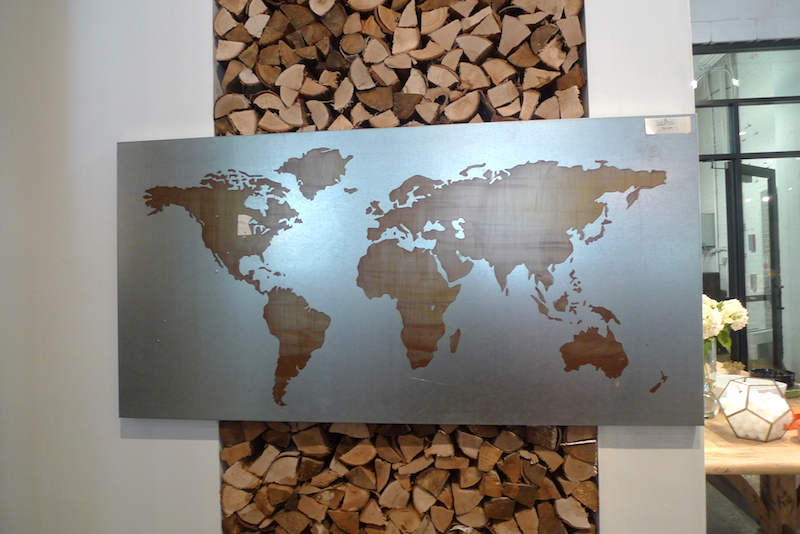 Ciel Loft & Home at D.NOLO
Jahna Peloquin
Witt + Bliss at D.NOLO
Jahna Peloquin
Witt + Bliss at D.NOLO
Jahna Peloquin
Witt + Bliss at D.NOLO
Jahna Peloquin
Facebook Comments