When it comes to men's haircuts, a guy has to choose between going to either an old-school barbershop or a salon that primarily caters to women.
That's where GENT Cuts & Grooming comes in. The concept, which opened its first location in 2011 on Grand Avenue in St. Paul and second in the downtown Minneapolis skyway, specializes in premium men's haircuts and grooming. This week, GENT opens its third location, at Edina's Shops at Centennial Lakes next to West Elm and Blick Art Materials.
The space's design, created in partnership with Minneapolis-based marketing and design firm Shea, reflects a decidedly more rugged, masculine vibe than a regular salon. Over-stuffed leather couches, brass fixtures, and dark-wood furnishings give the space an old-school gentlemen's club, while a large flat-screen TV (tuned to ESPN, of course) and sleek, quilted-leather salon chairs bring the space into the 21st century.
"We wanted to bring in some of that old barbershop vibe but make it more modern and relevant," says GENT owner Michael Boyle.
Boyle, who has a background in accounting and finance, says he started the business out of his own hair frustrations. "I'd wind up at my wife's salon, with women's magazines in the waiting area, and pay $50 for a haircut, or I'd end up at a discount haircutter—sometimes it'd work out, sometimes it wouldn't. I felt like there was a gap in the marketplace for something that was comfortable and mellow yet offered quality haircuts."
Services run the gamut from classic to current. For the traditionalist, there's the straight-razor shave and that old barbershop standby, a hot facial towel treatment. Clever additions to the service menu include beard trimming and shaping, gray hair blending—which promises to get rid of unwanted grays without looking unnatural— brow waxing (for those pesky unibrows), and even a scalp-smoothing head shave. And for those planning a wedding, note they also do groom's parties. The is also a destination for top-of-the-link hair and grooming products and tools, including Pomp Hair Products, skincare and haircare from Jack Black, shaving cream and after-shave by St. James, and V76 by Vaughn hair products, plus straight razors, safety razors, and shaving brushes.
To kick off their first week of business, GENT is offering free haircuts all this week with an encouraged $10 donation to the Children's Hospitals and Clinics of Minnesota.
3865 Gallagher Dr., Edina, 952-456-6778, www.gentcg.com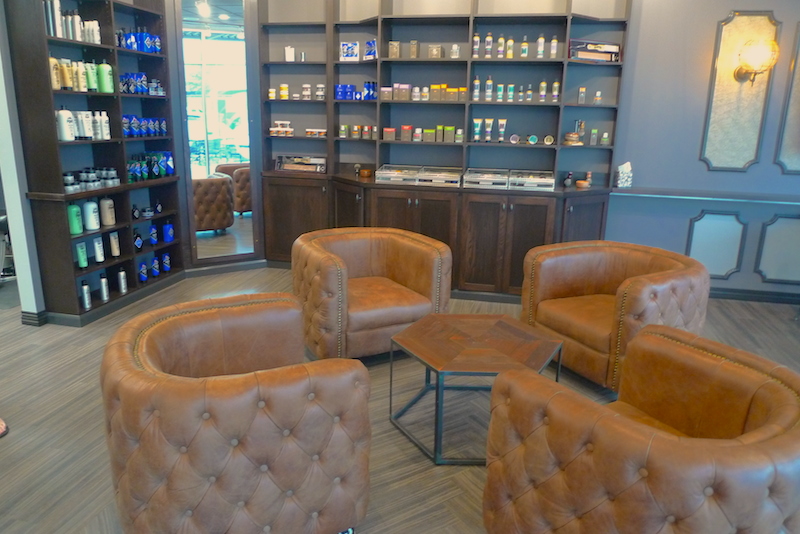 all photos by Jahna Peloquin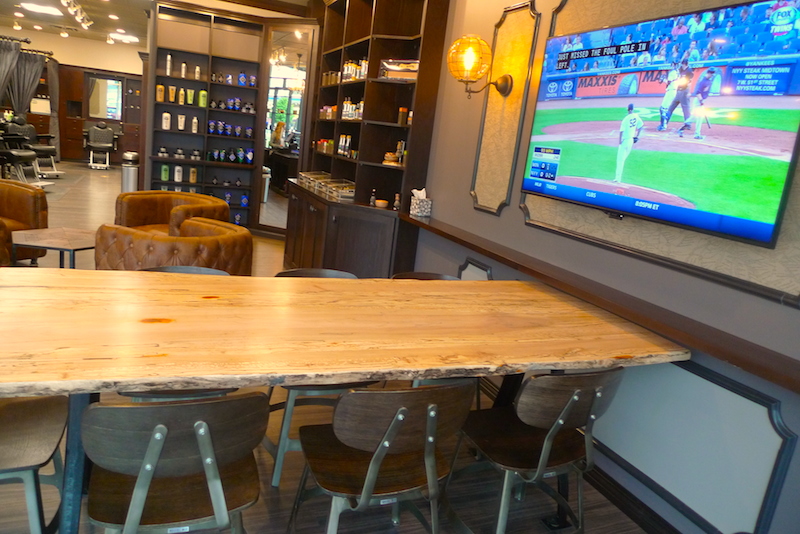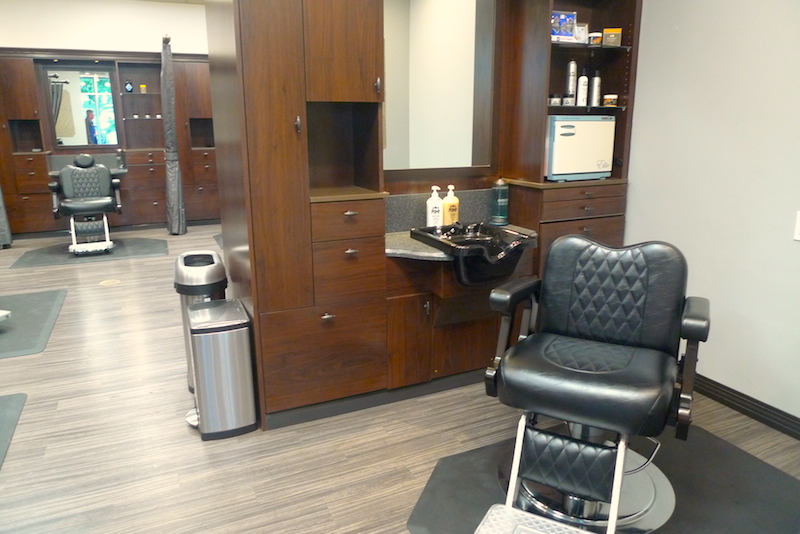 Facebook Comments