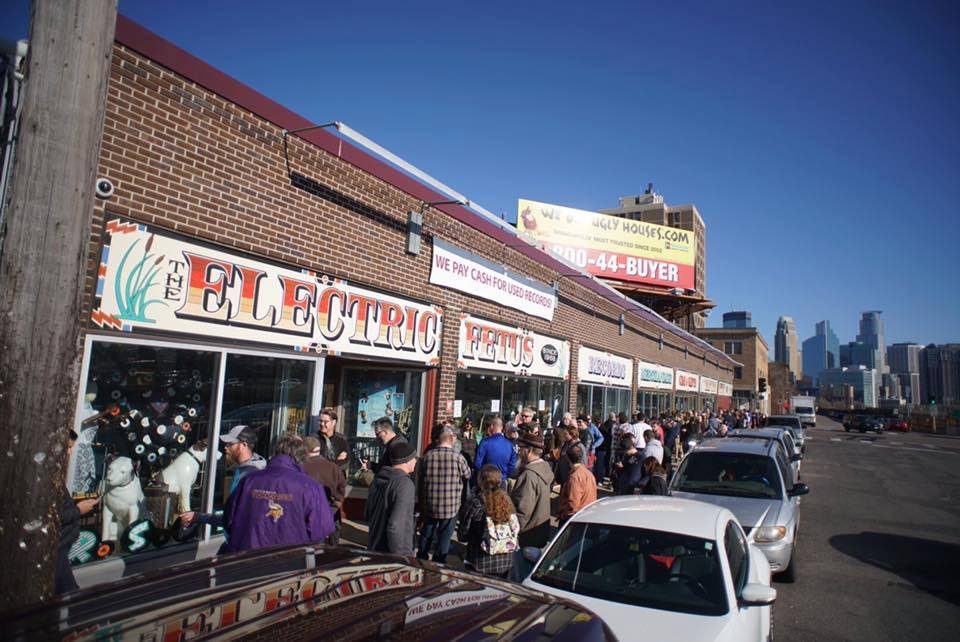 Since 2008, every April has had a special date on music fans' calendars: Record Store Day. This national initiative has brought out customers in search of rare new releases, special performances, and camaraderie.
Stores throughout the Twin Cities like the Electric Fetus and Hymie's Vintage Records, as well as shops in greater Minnesota, have hosted block parties, discounted their wares, and unearthed warehouse gems for the occasion.
Due to the stay-at-home order tied to COVID-19, Record Store Day was postponed, but not canceled. And it has multiplied. Instead of one Saturday in April, it will be celebrated thrice later this year.
The new Record Store Day dates are August 29, September 26, and October 24. Typically there's also a Black Friday tie-in, so that'd be like getting one four months in a row. Check your favorite local shops' social media channels for updates.
Facebook Comments