For years, women have been wearing Red Wing boots designed for men, sizing down to get the best fit. But with this week's launch of the Red Wing Women's Heritage Collection, female fans of the Minnesota brand have a boot line to call their own. The concept was spread-headed by Allison Gettings, Red Wing Shoe's director of product creation and a member of the fourth generation in the family that owns Red Wing Shoe Co. The team deconstructed and reconstructed the Red Wing boot with women in mind, making the designs more lightweight, comfortable, and easier to break in by using hides from female cows, which have softer skin than steers. They worked closely with its tannery, S.B. Foot Tanning, to make other adjustments to the leathers.
It's not the first time Red Wing Shoe Company has offered women's boots—it first manufactured them in the 1920s, an era in which women were shedding their corsets and long skirts in favor of pants and boots. Gettings and her team mined Red Wing Shoe's archives to design "The Legacy Collection," a series of styles inspired by the brand's early designs, including a knee-high lace-up fashioned after the first model released for women in 1926. The designs of "The Core Collection" should be the most familiar to Red Wing fans—it features styles that are similar to the men's heritage collection. It includes moc-toe boots similar to Red Wing's popular 875 style, and a six-inch lace-up with a cap toe akin to the Iron Ranger. "The Modern Collection" features a feminine twist on styles found in the men's Red Wing Heritage collection—think pull-on ankle boots, lace-up boots, and suede chukkas that feature a stacked high heel. The nine-style, 24-piece collection ranges in price from $290 to $550. Like Red Wing Heritage, the women's collection is made from leather tanned in Red Wing's own tannery and factory in Red Wing, Minnesota.
While the entire line is sold on Red Wing Heritage's e-commerce site, three styles are available at Minneapolis sustainable fashion retailer Hazel & Rose: the men's-inspired 6-inch Moc; the Harriet, a Chelsea-style heeled boot, and the Marion, a sleek riding boot inspired by a legacy Red Wing Shoe design. The shop officially debuts the styles with a launch party this Saturday with food, drinks, a giveaway, complimentary lip and lash touch-ups by Brow Chic, and new fall collections by Minnesota apparel lines Hackwith Design House and Winsome Goods—plus the entire Red Wing Women's Heritage Collection for one day only.
Noon-4 p.m., Sat., Sept. 10, Hazel & Rose @ the Broadway Building, 945 Broadway St. NE #220, Minneapolis, 612-788-4178, shophazelandrose.com
The Harriet
photo by Athena pelton, Courtesy Hazel & Rose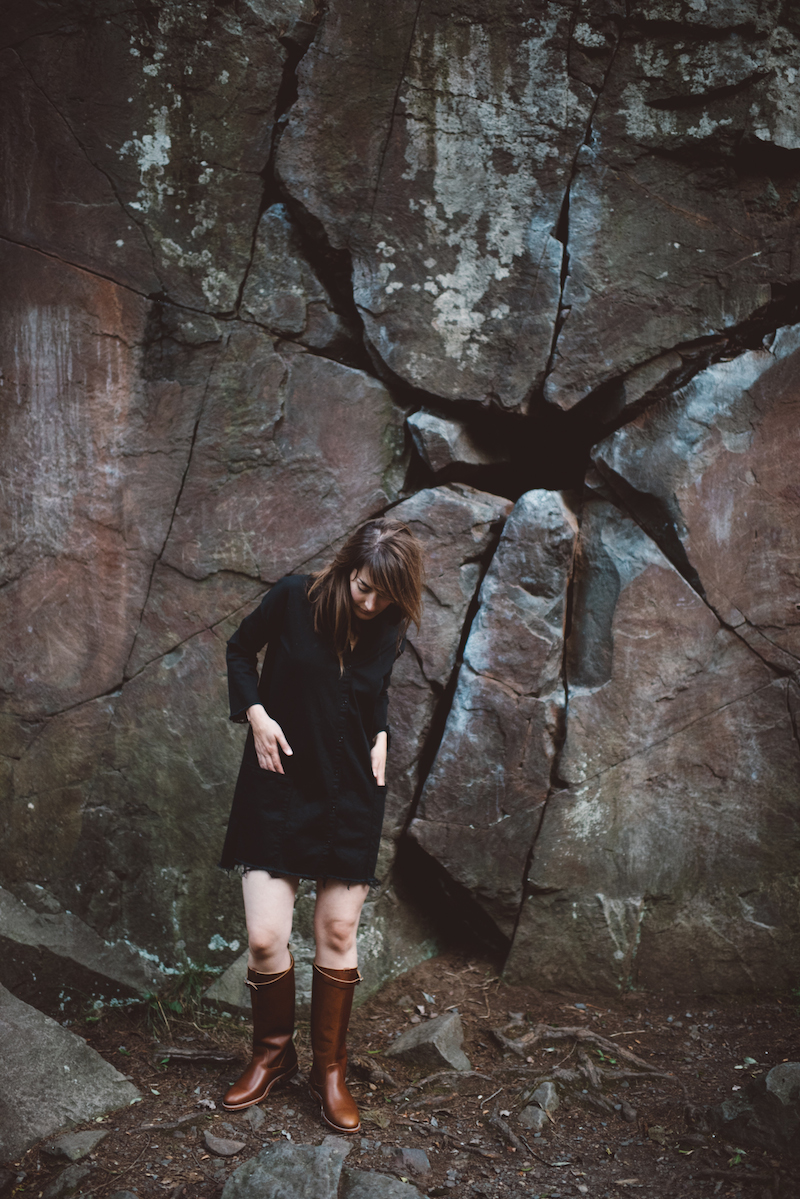 The Marion
photo by athena pelton, Courtesy Hazel & Rose
The Moc
photo by athena pelton, Courtesy Hazel & Rose
Facebook Comments