On May 25, a couple hundred well-heeled and suited guests crowded into the neon-lit lobby of the Moxy Hotel in Uptown Minneapolis for the kickoff event for the inaugural Black Fashion Week in Minnesota. The brainchild of Natalie Morrow, a local event producer and founder of Twin Cities Black Film Festival, Black Fashion Week was founded to shine a light on black fashion designers of Minnesota. The energy and anticipation in the room were palpable, rising to a fever pitch as the main event began. Flocked by the standing-room-only audience, 13 models of color walked along the length of the hotel's lobby in collections by two Minneapolis-based, black-owned fashion brands, Houston White Menswear (HWMR) and Akua Gabby, along with a smattering of jewelry by Robyne Robinson's Rox Jewelry and hair designs created by lead stylist Dre Demry-Sanders.
While distinct in their aesthetics, both labels took inspiration from the royal Afro-futuristic style of Black Panther. The clothing and the styling featured in HWMR's segment both referenced the film and celebrated "Black Excellence," a phrase emblazoned on the brand's t-shirts and cropped tank tops featured throughout the show. Founded by designer and entrepreneur Houston White in 2016, HWMR was born out of a barbershop in the Webber-Camden neighborhood of North Minneapolis, where he was born and raised. White now runs his own barbershop, clothing design and retail shop, and a coffee bar and community space out of the same building on the North Side. 
For his segment, White collaborated with local fashion designer Nancy Kuledge on several colorful, floor-length skirts featuring bright floral prints and bold stripes, as well as a skirt featuring a hand-painted design by artist St. Paul Slim. The collection culminated with a pair of male and female models bearing crowns—him draped in an American flag, her in a red, white, and blue wrap-skirt featuring an African print—a powerful statement of what "Black Excellence" means to White. 
In the second segment, Minneapolis-by-way-of-Ghana designer, Jacqueline Addison, showcased her first collection since her stunning debut in fall 2016. Addison's fashions typically mix traditionally African fabrics and silhouettes, such as men's tunics, with modern elements, and her latest collection followed suit. The line featured several pieces made with the same distinctive black, red, and gold fabric—seen in men's button-front shirts and gowns alike—that clearly evoked royalty, and she gave the collection an eclectic, modern vibe by adding in elements of jeweled beading and fringe. 
"I was inspired by the theme and the colors from the Black Panther movie," says Addison, adding that she found the circa-1991 black, red, and gold fabric while on a recent vacation in Ghana. "It tied in with the theme perfectly," she says. 
Addison's pieces were accessorized with red circular hats, which are traditionally worn by the Muslim Hausa men in Ghana along with conch-shell jewelry and makeup inspired by African tribal face paint. "I wanted to tie in a little culture from my background so I put the hat not only on the men but on the women to give it a modern-day fashion sense," she explains. And to further drive the point home, one model walked the runway with the Wakanda solute. The designer closed the show with a voluminous black ball gown, fit for an African princess.
View images of the full runway collections:
Black Excellence by HWMR: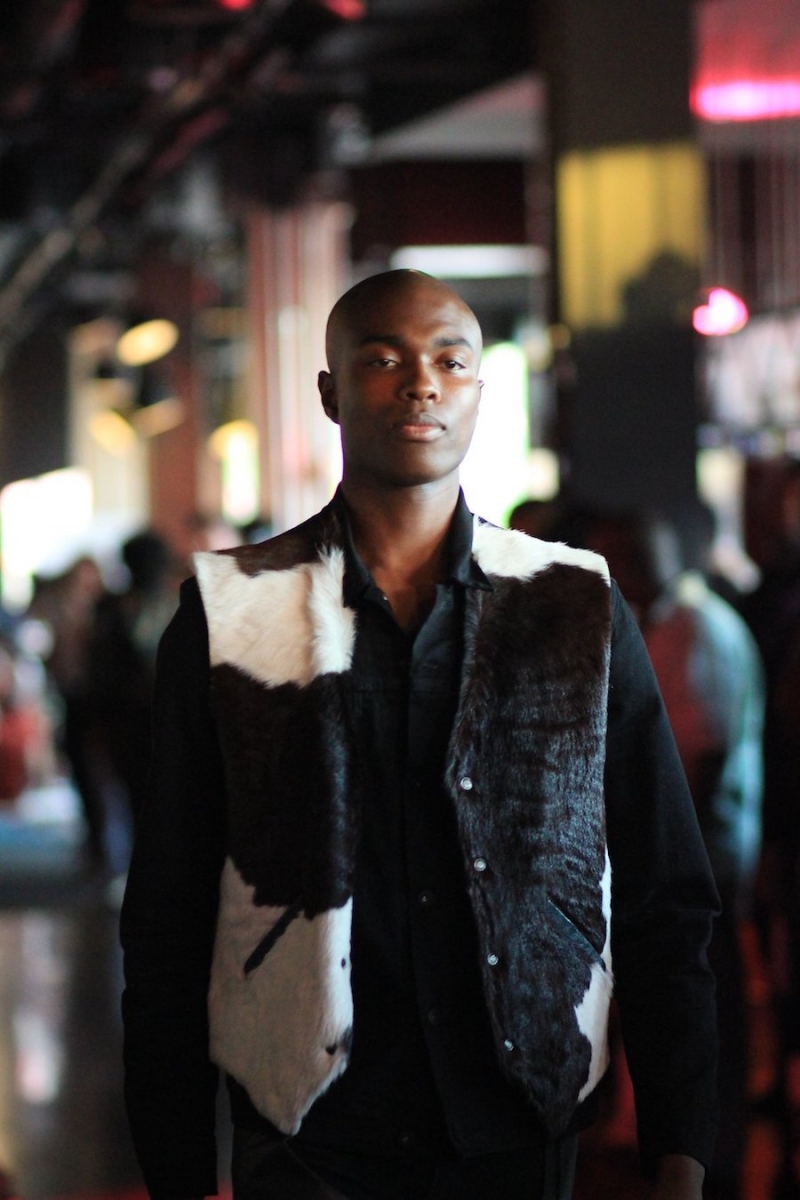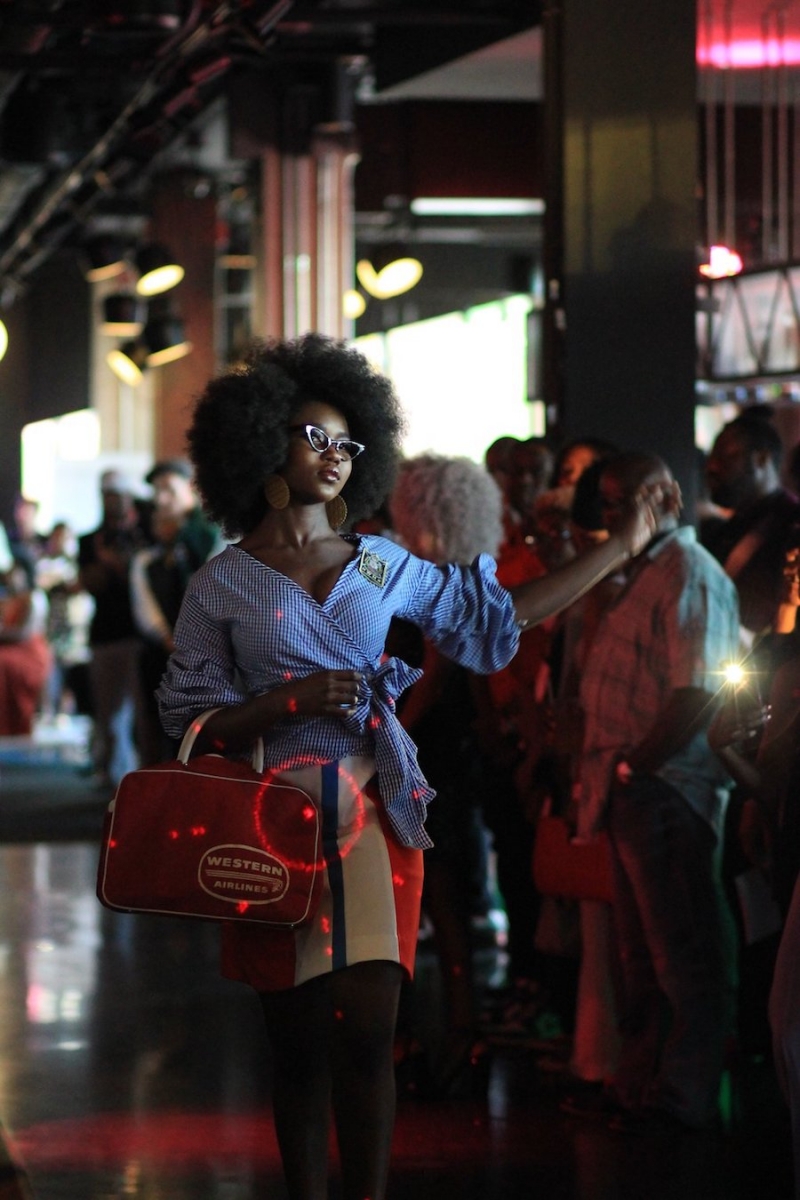 Akua Gabby by Jacqueline Addison: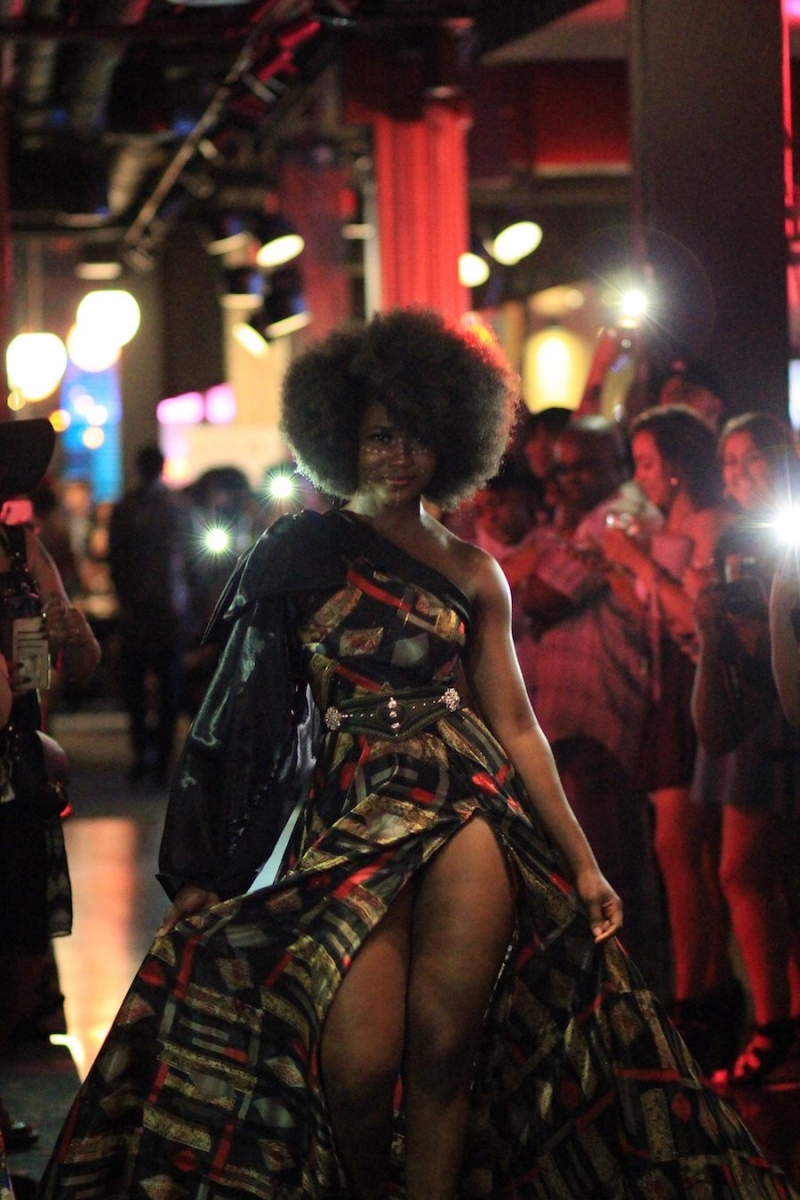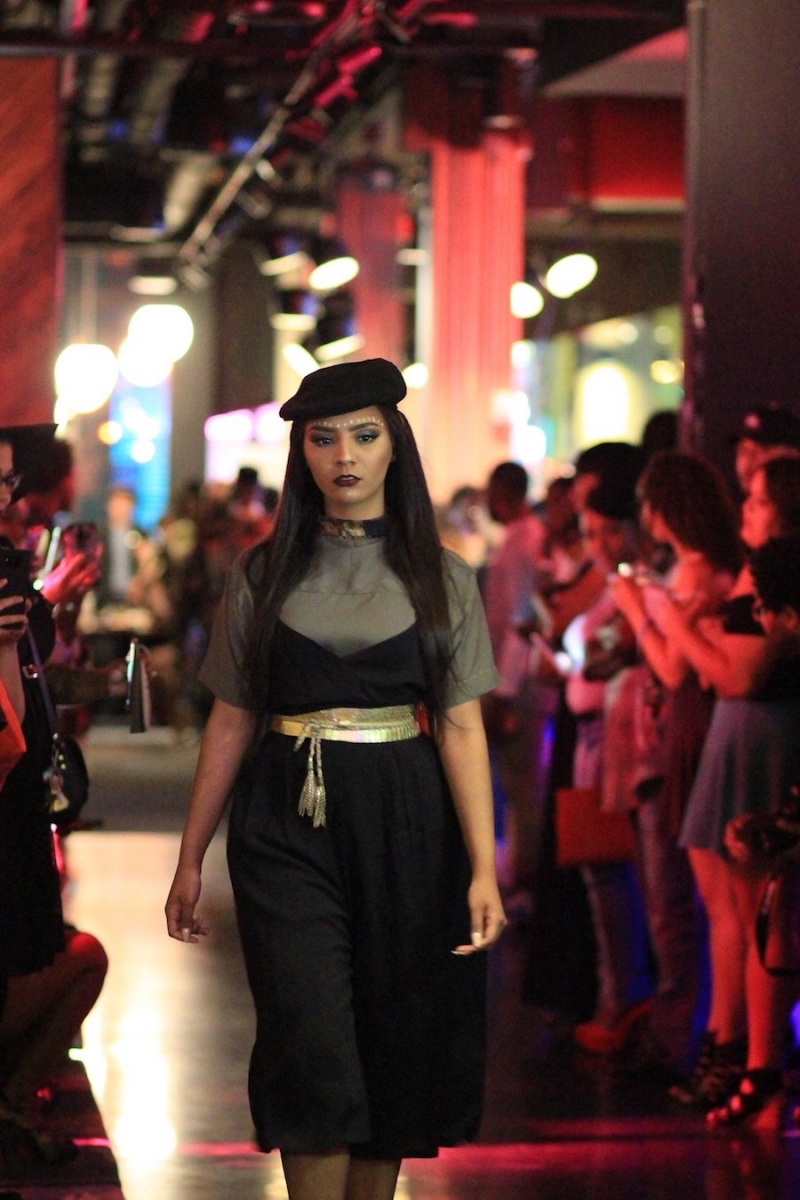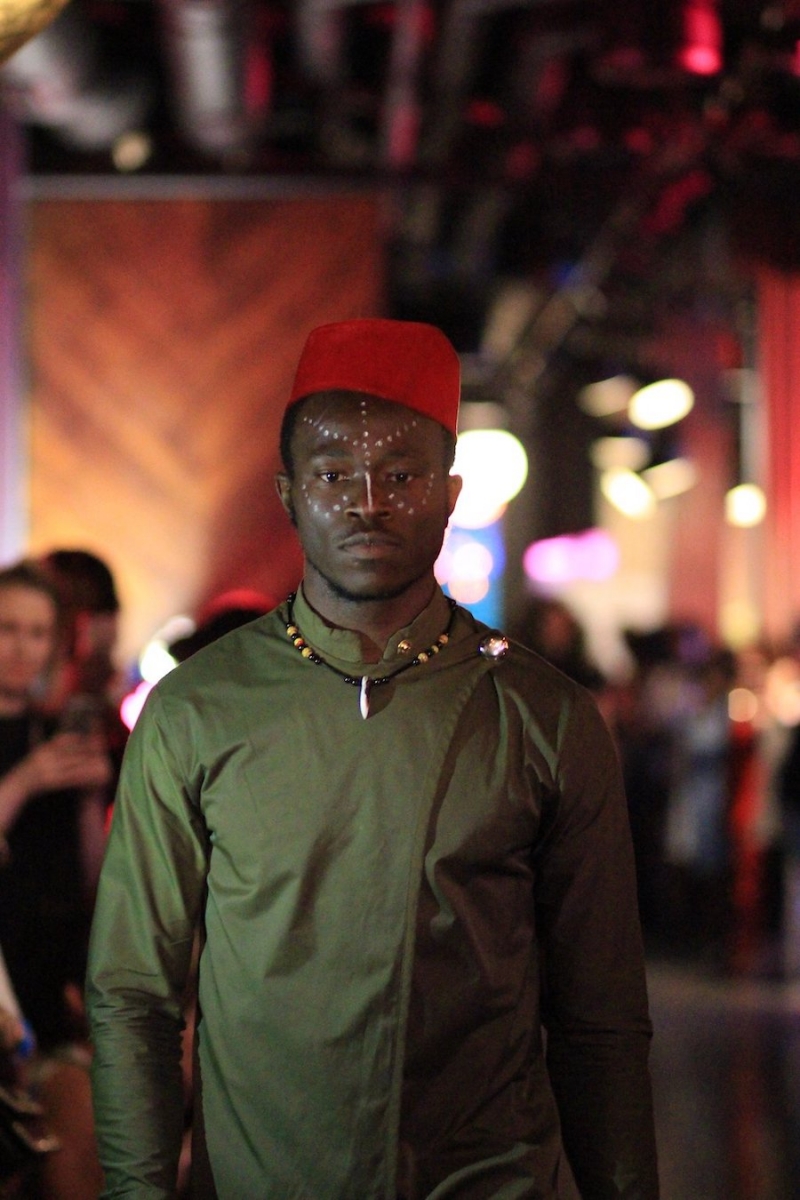 Note, this article was corrected on 6/8/18. Houston White's collection was a collaboration with designer Nancy Kuledge.
Facebook Comments