It's summertime in the Twin Cities, and farmer's market season is in full bloom. And while farmer's markets have been known as a great resource for organic produce, local honey, and fresh-cut flowers, they're becoming a destination for shopping inedible handmade goods, such as ceramics, jewelry, leather goods, woodcrafts, stationery, candles, skincare, hand-dyed textiles, and screen-printed t-shirts by Minnesota makers. Here's a rundown of Twin Cities farmer's markets, and their featured makers—so you can get your grocery shopping done and score a set of shibori-dyed napkins at the same time. 
Mill City Farmer's Market
When: Every Saturday, May through October, 8 a.m. to 1 p.m.
What: In addition to more than 50 organic and sustainable food vendors selling fresh meats, local produce, and other grocery goods, this outdoor farmer's market located between the Mill City Museum and the Guthrie Theater (704 S. 2nd St., Minneapolis) is one of the largest farmer's markets in the Twin Cities. Each week it features a different theme—this Saturday, it spotlights immigrant farmers in partnership with the Minnesota Food Association and Burning Rivers Farms in the St. Croix River Valley. Other attractions include free cooking demos and yoga classes, kids activities, live music, and prepared breakfast and lunch options from Gorkha Palace, Crepes by Spoonriver, Salty Tart, Solomon's Bakery, and more. Plus once a month, the Oliver H. Kelley Farm presents a mini farm featuring heritage-variety sheep and hens.
Featured makers: Located in the train shed near the entrance to the Mill City Museum, the market features a rotating lineup of makers each week. This Saturday's roster include Aprilierre jewelry, Anna Metcalfe Ceramics, Ink Orchard (surface design and fine art), Crookedwood (wood cooking utensils), ArtAndes (Peruvian woven rugs and fine textiles), Sassy Knitwear, and Sally Fritz Clothing. June 18 makers also include Annika Kaplan Jewelry, Matthew Krousey Ceramics, and Oh Dier (wood signs and home goods); June 25 highlights include Fringe & Fettle Ceramics, Spring Finn & Co. (leather handbags and accessories), and Willful (wood bowls and utensils, hand-dyed textiles). Find shibori-dyed clothing, scarves, and tea towels by Indigo & Snow on July 31 at the market.
More information: millcityfarmersmarket.org
Rings by Annika Kaplan
Courtesy annika kaplan
Wood bowls by Willful
Courtesy willful
Wood "Pixie" boxes by Oh Dier
Courtesy oh dier
Pillow featuring hand-dyed textile by Willful
Courtesy willful
Fringe & Fettle Ceramics
Courtesy fringe & Fettle
Shibori-dyed tablecloth by Indigo & Snow
Courtesy gather art registry.
Northeast Farmer's Market
When: Every Thursday, June 9–August 25, 4:30-7:30 p.m.
What: The Northeast Farmer's Market kicks off this week at the Grain Belt building (1215 Marshall St. NE., Minneapolis) with a dozen vendors offering fresh produce, locally made art, specialty foods, and live music.
Featured makers: The June 9 edition includes HipNoses Handcrafted Candles, Desdamona Doolittle Leather Work, Teresa Audet (wooden kitchen utensils and cutting boards), and the Bitter Buffalo (screen-printed prints, totes, and tees). Other upcoming vendors include Vandalia Street Press (letterpress stationery, prints, and textiles), Studio 2 Ceramics, Homegrown Bath Bombs, Apothicare (natural skincare), and Idle Wilde (soy wax candles, diffusers, and room sprays).
More information: northeastmarket.org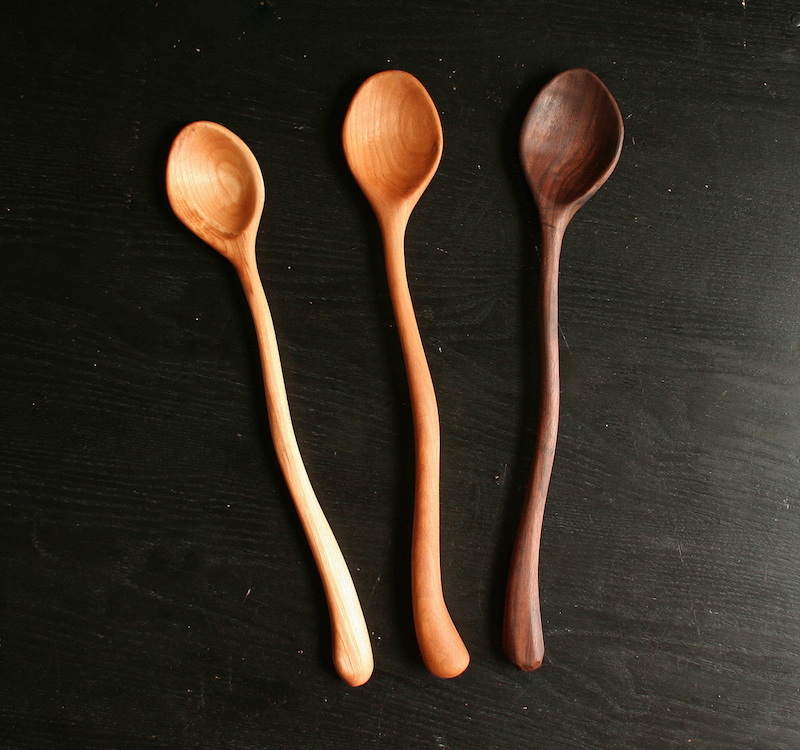 Wooden spoons by Teresa Audet
Courtesy teresa audet
Screenprinted "Laura Palmer" tee by the Bitter Buffalo
Courtesy the bitter buffalo.
Leather cuff by Desdamona Doolittle
Courtesy desdamona doolittle.
Statinoery by Vandalia Street Press
Courtesy vandalia street press
Linden Hills Farmer's Market
When: Every Sunday, May-October, 9 a.m.-1 p.m.
What: Back for its fifth year, this weekly event features more than 50 vendors selling locally sourced produce—especially heirloom vegetables, fruits, and herbs—and specialty foods from local entrepreneurs and startups in the Settergren's Hardware parking lot (2813 43rd St. W., Minneapolis). Bonus: Food trucks craft dishes from ingredients bought on-site. And every second Sunday, the market hosts "Seconds Sunday," featuring goods that typically unsold at discounted prices—think bottles with wonky labels, cookies that broke in the bag, and ugly-yet-perfectly-edible fruits and vegetables—in an effort to reduce food waste.
Featured makers: Includes alpaca products from the Abbey Alpacas Farm, Idlewild Candles, and body care from Red Clover Herbal, Body Bliss, and Hart & Soul Herbal.
More information: lindenhillsfarmersmarket.com
Fulton, Kingfield, and Nokomis Farmer's Markets
When: Fulton (4901 Chowen Ave. S., Minneapolis): Every Saturday, May 21-October 29, 8:30 a.m.-1 p.m. Kingfield (4310 Nicollet Ave. S., Minneapolis): Every Sunday, May 22-October 30, 8:30 a.m.-1 p.m.; Nokomis (52nd & Chicago Ave. S., Minneapolis): Every Wednesday, June 15-September 28, 4-8 p.m.
What: More than 85 vendors attend the Fulton, Kingfield, and Nokomis Farmer's Markets—collectively produced by the organization Neighborhood Roots—throughout the course of the summer season, including produce, prepared foods, baked goods, and handmade goods.
Featured vendors: Highlights include Crankosaurus Press (hand-printed tea towels), Jules Loft (bird feeders), and Nokomis Knitting Company. Some of these vendors are at the markets every week, while others have a varied schedule. Plan your shopping trip by signing up to receive a weekly e-newsletter with a list of the vendors who will be in attendance.
More information: neighborhoodrootsmn.org
Midtown Farmer's Market
When: Every Saturday, May-October, 8 a.m.-1 p.m. plus every Tuesday, June-October, 3-7 p.m.
What: More than 80 vendors appear each week at the Midtown Farmer's Market (Lake St. E. & 22nd Ave. S., Minneapolis), including local growers and food producers from Minnesota and Wisconsin, local artisans, and prepared food vendors, plus activities ranging from live music and kid's activities to cooking demos and advice from master gardeners.
Featured vendors: SRS Mythic Designs (jewelry), Wyrd Sisters (jewelry, clothing, and accessories), Wholesoul Lavender & Sage Hair & Body Care, and Mi Casa Studios (fair-trade hand-batiked scarves).
More information: midtownfarmersmarket.org
Facebook Comments