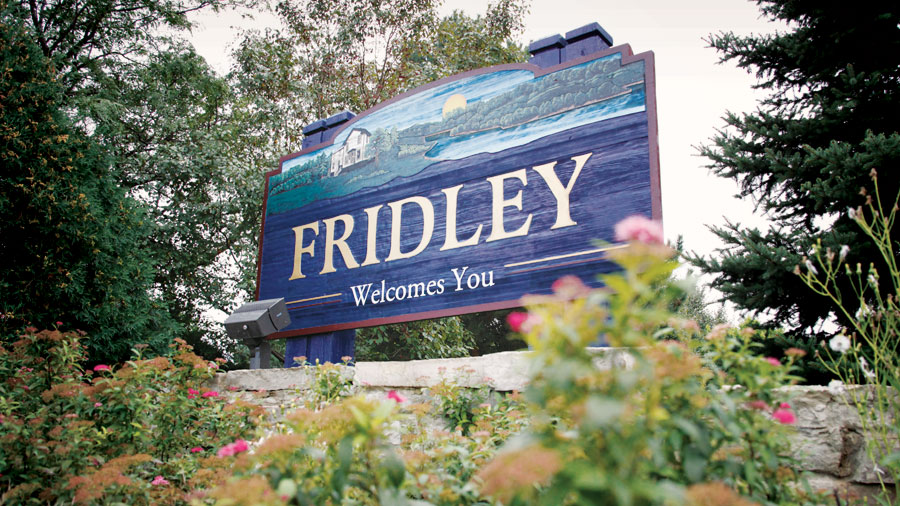 photo by jeremy nelson
After eight years in Texas, my husband and I recently moved back to my native Twin Cities. Friends would inquire as to our whereabouts. "Northeast," I'd say, as in hip Minneapolis. "Northwest Northeast," I'd helpfully clarify.  
A longtime city girl—Minneapolis most of my adult life, New York for a spell, Austin as of late—I could hardly choke it out: "Fridley." I felt compelled to follow up with, "It'snotwhatyouthinkitsreallygreatbesideswhoareyoutojudge?!"
It really hit home when I went to a friend's comedy show, and she addressed sections of the audiences as being from certain metro areas. When she uttered "Fridley," the sold-out crowd laughed. Hard. 
"Whenever I say 'Fridley' it gets a laugh," she acknowledged. 
Comedians and performers have their theories about what makes a good punch line, such as repetitions of three, or "k" sounds. "Not only does Fridley sound funny to the ear," my friend said, "it just seems funny because it's not what you think of when you think of a destination suburb." 
What's so funny about this first-ring suburb of approximately 27,000? Fridley gets its name from Abram McCormick Fridley, a lawyer, farmer, merchant, land agent for railroads, and a state representative who introduced the first women's suffrage bill in the Minnesota Legislature. Originally Manomin County, it became a township in the 1940s, and a city in 1957. 
I went tattling on my friend to Fridley mayor Scott Lund, who said people are simply jealous. "They are envious of our being 'Friendly Fridley,' and of our strengths of being a connected and engaged community." 
While my strictly anecdotal evidence suggests Fridley is no more cordial than, say, neighboring Blaine or New Brighton, this burg has its virtues. There is a vibrant art center, a beautiful portion of the Mississippi River Regional Trail, and a Dairy Queen—a Grill & Chill, no less. Of course, Fridley's crowning glory is the Mike E. O'Bannon underpass, which routes a major thoroughfare under multiple train tracks. Were it not for former city councilman O'Bannon, we'd all be sitting in our cars waiting on the mile-long trains (as my father, a longtime resident himself, will passionately inform you). 
Lund has lived in Fridley for 35 years and is serving his 15th as mayor ("Time flies when you're having fun"). "Fridley continues to retain a small town feel or flair, attributes that some newer communities seem to lack," he says. (Take that, newer communities.) Mrs. Mayor Cindy Lund recalls a Twin Cities–themed board game from the late '60s-early '70s. "One of the cards said 'If you own a leisure suit and live in Fridley, go back three spaces.'" 
Well, that seems kind of harsh. Fridley didn't invent the leisure suit, after all (or did it?). But humor also traffics in shorthand. Names conjure up what we think we know about a place and the shared cultural understanding of what it embodies. Think "Edina" or "Wisconsin" or "Up North." 
So I guess it starts with me: I will start declaring "Fridley," and challenge assumptions about me and about the place. May I suggest a new motto, maybe something a little more defiant? Fridley: For people who are secure in their living choices. Or: Fridley: We're just like you only funnier. Maybe: Fridley: I know you are but what am I?
Facebook Comments