Buck Concert Series feat. Drive-By Truckers
September 15 @ 6:00 pm

-

10:00 pm

$30.00 – $125.00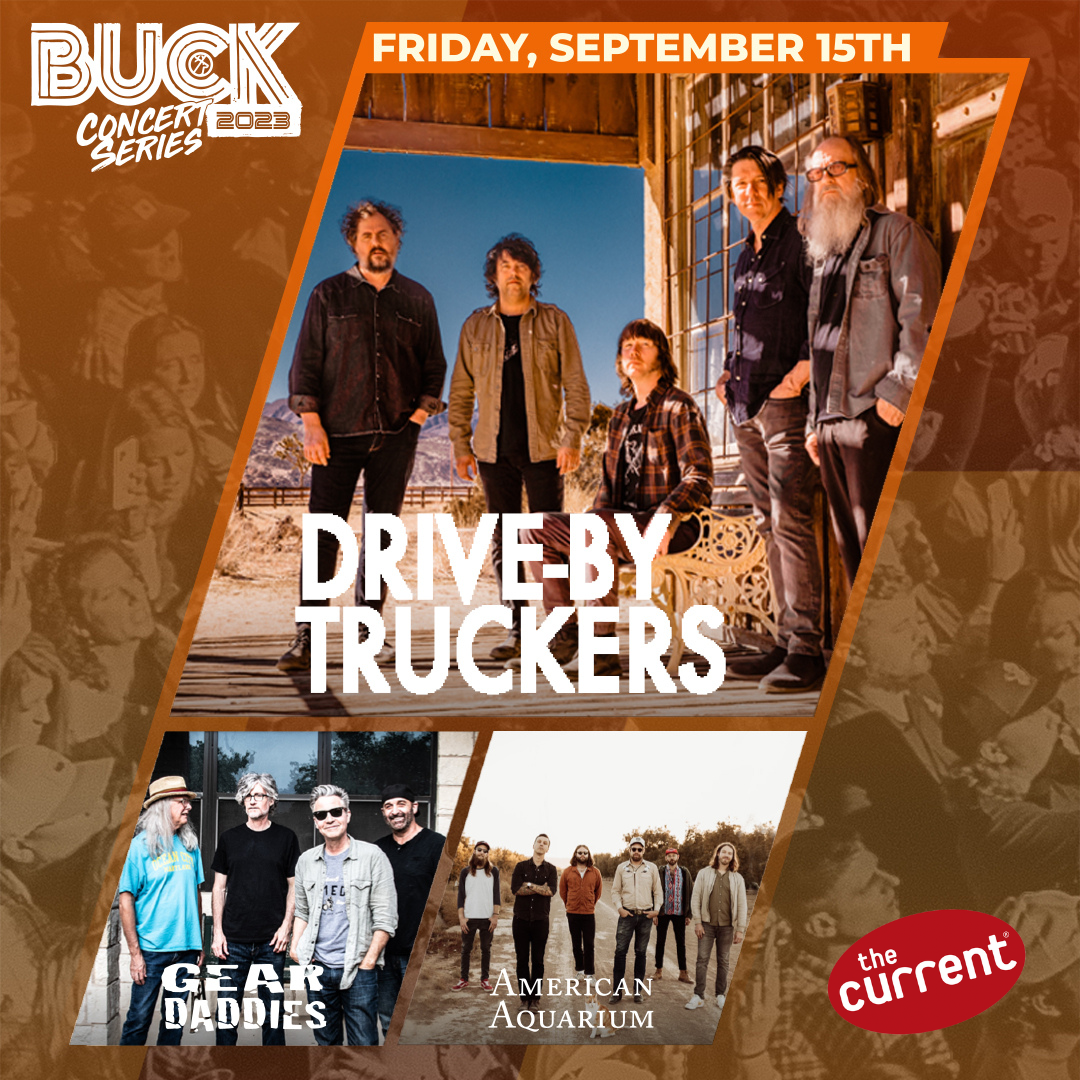 Buck Hill presents the Buck Concert Series this September! Don't miss DRIVE-BY TRUCKERS with special guests American Aquarium and Gear Daddies on Friday, September 15! Presented by 89.3 The Current.
TICKETS ARE ON SALE NOW!
About DRIVE-BY TRUCKERS
DBT has built its wildly dedicated fanbase through electric live shows, more than two decades of near constant touring and its special brand of Southern rock laced with urgent, poignant, and progressive political themes. The band's 2022 release and their 14th studio album, 'Welcome 2 Club XII' spurred the veteran rockers to turn inward and shoot from the hip musically. The title is a nod to the venue where founding members Patterson Hood and Mike Cooley performed at the start of their careers. This band has every intention of continuing to bring their hard-rocking musical style to packed venues everywhere.
About the Buck Concert Series
You're about to have "One Hill of a Good Time" at Buck Hill during the 2023 Buck Concert Series! This fall's show offerings have been expanded to three days of non-stop turn it up to 11 high blasting heart pounding music on Thursday, Friday and Saturday, September 14, 15 and 16. Save the date, buy the tickets and call your friends because this is going to be three incredible days of live music!
Starting the Buck Concert Series will be country favorites Shane Profitt, Them Dirty Roses, and headliner Jameson Rodgers on Thursday, September 14. Southern rock will be kicked off on Friday, September 15th with Gear Daddies, American Aquarium, and headliner Drive-By Truckers! On his 50 year anniversary tour, George Thorogood and The Destroyers will be bringing "Bad All Over The World" and celebrating 50 years of rock at Buck Hill on Saturday, September 16th! This is a series of shows that will make you love live music more than ever before.
Related Events
We make every effort to ensure the accuracy of this information. However, you should always call ahead to confirm dates, times, location, and other information.
To submit an event for consideration, consult our calendar policies and guidelines.