RAISE + ARRANGE
January 18 @ 1:00 pm

-

5:30 pm

$75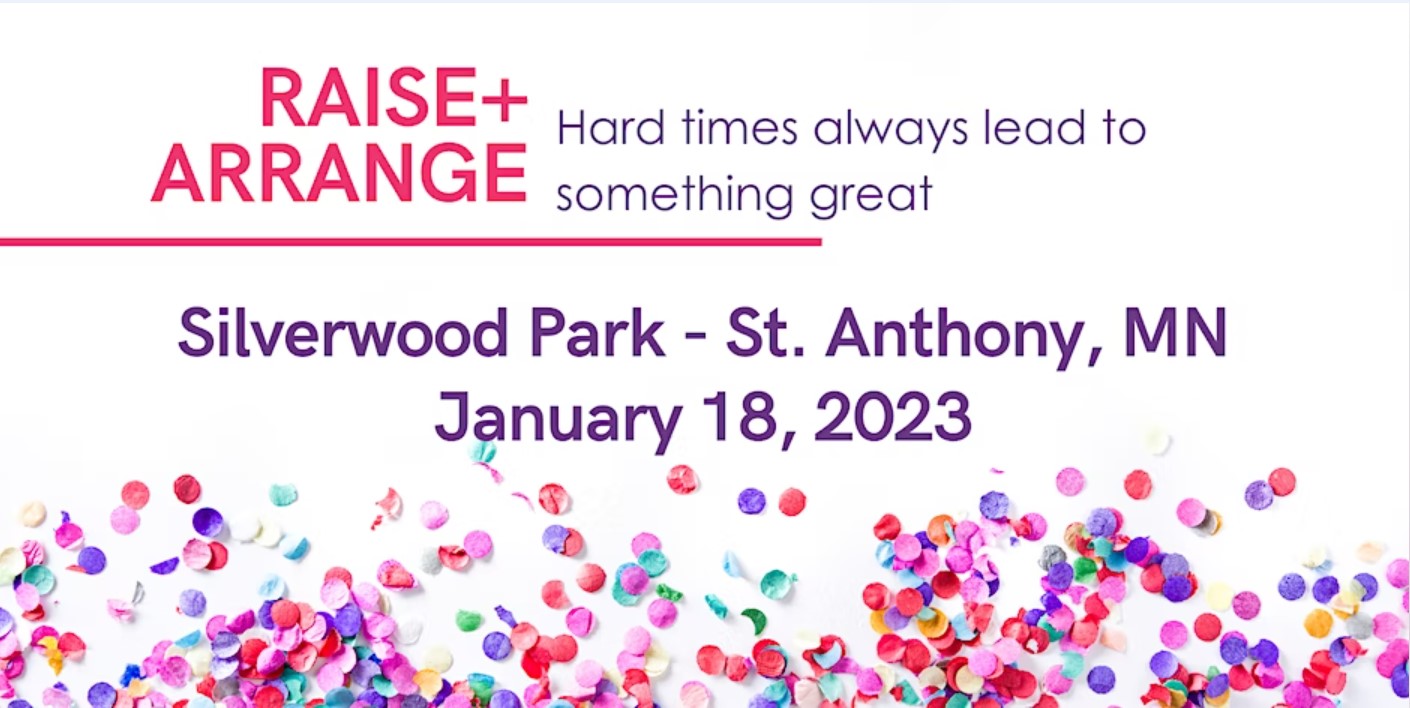 "Hard times always lead to something great! "Over the past few years, it has been hard to trust in this quote from Betsy Johnson, but we are just now starting o understand it. 2022 events came back fast a furious and many of us found ourselves trying to keep up. But we did it; in-person events happened! Lessons were learned and old practices were refreshed. We believe that 2023 will hold some of the best events yet. This year's RAISE + ARRANGE will reflect on what was hard this past year as we celebrate the renewed energy for events as well as discuss what has changed.
Join us to build community and unpack what it takes to be on the leading edge of event fundraising best practices for 2023. Surround yourself with like-minded people who choose to collaborate and learn as one community.
We will enjoy incredible speakers, networking opportunities, and leave feeling inspired!
Related Events
We make every effort to ensure the accuracy of this information. However, you should always call ahead to confirm dates, times, location, and other information.
To submit an event for consideration, consult our calendar policies and guidelines.