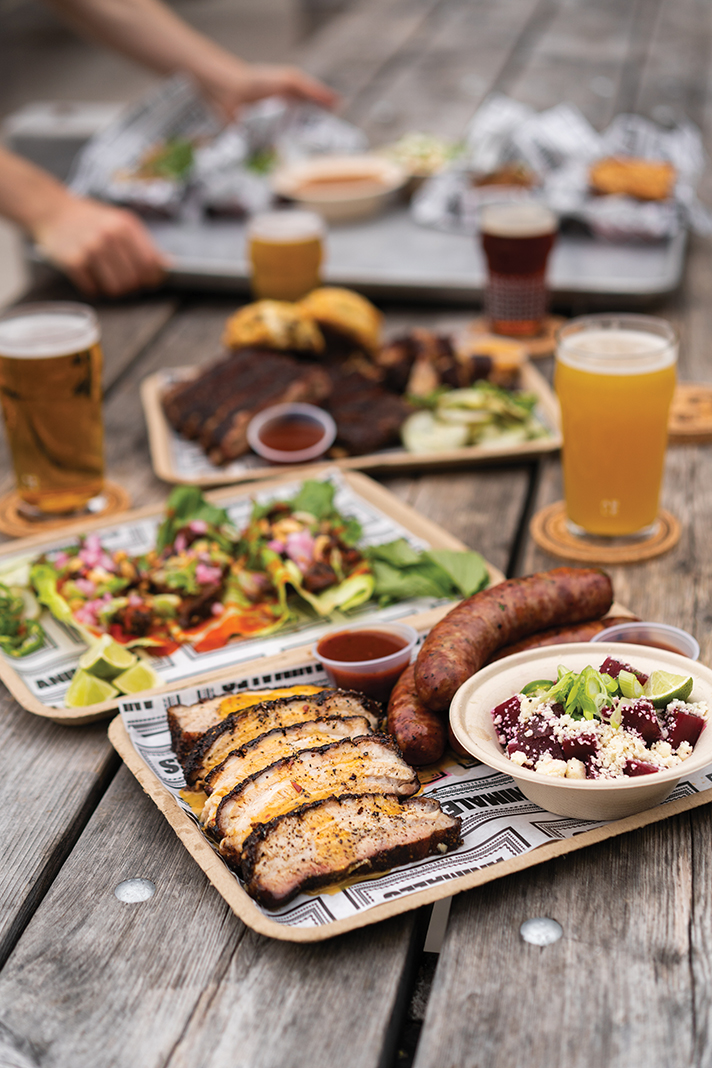 Minneapolis
Jon Wipfli's magical brisket, ribs, and pork belly can feed far more northeast Minneapolis diners in 2021. The original Animales food trailer (next to Able Seedhouse + Brewery and Minnesota Nice Cream) has added a 1,000-gallon twin smoker. A second trailer set up a couple blocks away at Bauhaus Brewlabs' patio offers an expanded menu, including brunch, burgers, and desserts.
The long-awaited North Loop artisan winery, operated by the family behind Schram Vineyards in Waconia, has arrived with outdoor patio space for sipping.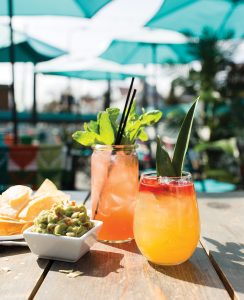 The rum drinks and string lights on Hola Arepa's patio are worth the wait in line. Get lost in the chimichurri sauce and generous arepas and call it a night.
Corner a rooftop spot for globally rich fast-casual in North Loop, including Gerard Klass's flavor-forward soul food (Soul Bowl) and mighty fine wings (B.A.D Wingz).
A "farm-to-picnic-table" atmosphere awaits on the lawn. Order the Abundance Board, a snack for the group built out of local meats, cheeses, and bread straight from the Food Building next door. 
Eat a tasty bison burger or a baby kale salad after (or during!) an outdoor adventure at Theodore Wirth Park's beautiful Trailhead building.
Moto-i's expansive rooftop bar in Lyn-Lake offers brilliant views of the Minneapolis skyline. The steam buns are addictive, and their sake is concocted on site.
The fresh air, jerk chicken, and Jamaican patties are manna from heaven at a picnic table at this outdoor Eat Street space.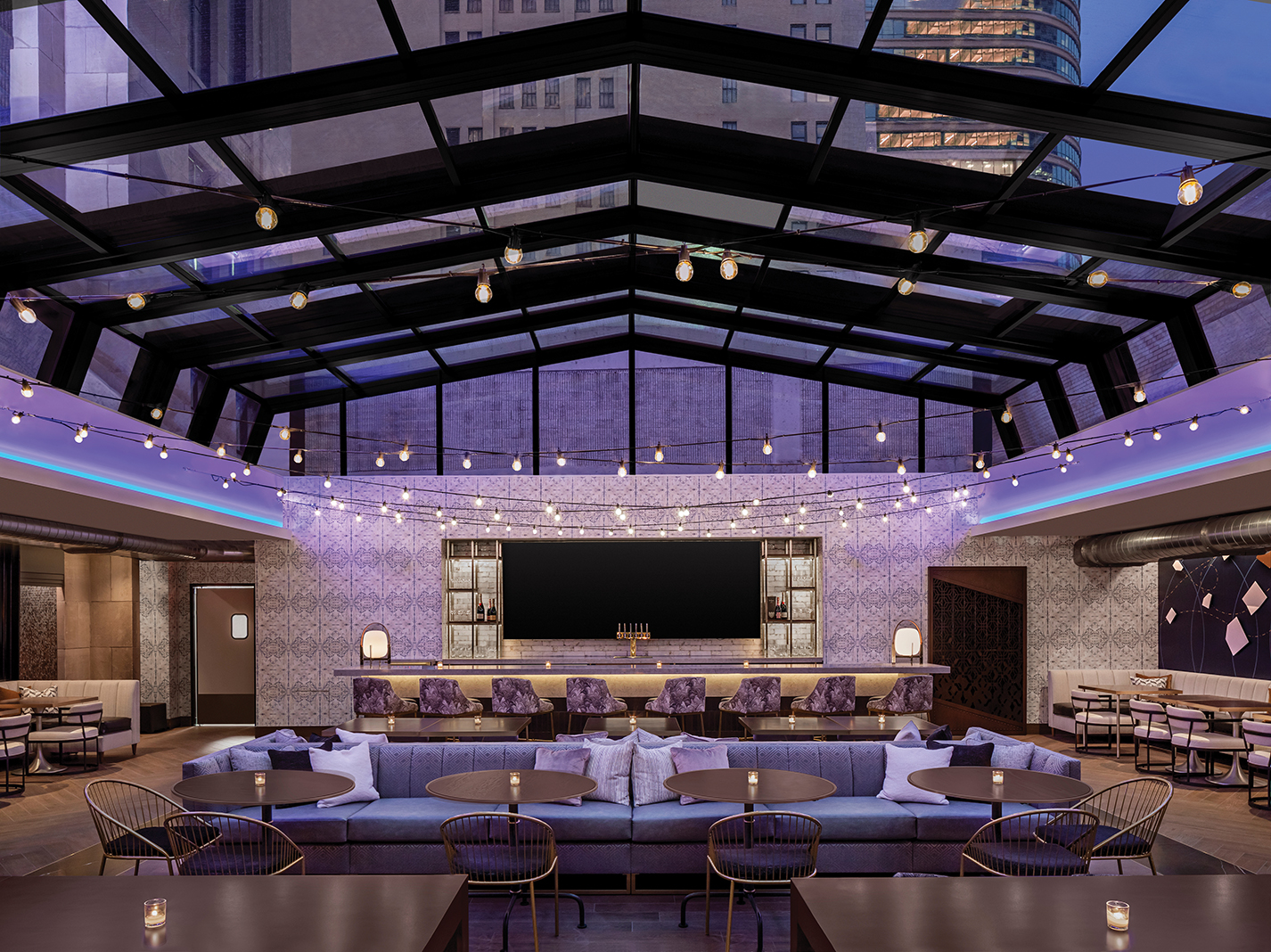 A majestic downtown rooftop dining spot lurks within the elegant new hotel, which also boasts access to Whiskey & Soda, the cocktail bar. (Note: Rand Tower Club is anticipated to open this summer, but is not accepting reservations yet.)
Dock your kayak and join other river travelers on the covered patio. The menu features an array of shareable cheese and meat boards, decadent small plates, and wine and spirit flights.
Beach days are delightful at Lake Nokomis, because Sandcastle awaits. The elevated concession stand serves up quick picnic bites with international flavors, plus local brews on tap.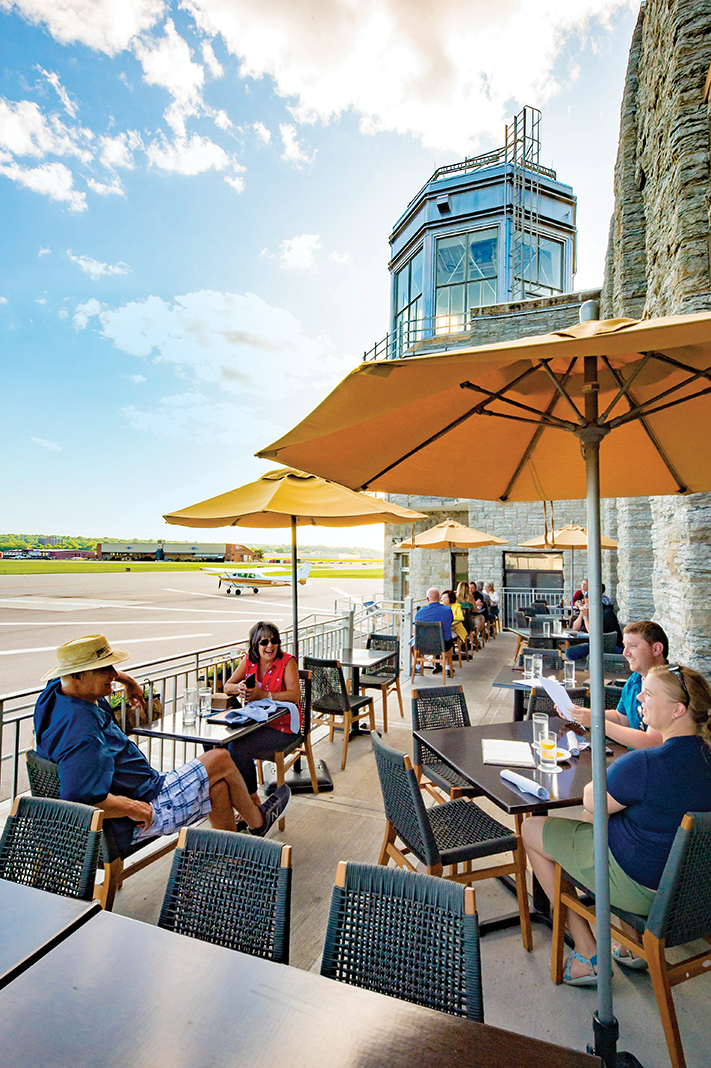 St. Paul
One of St. Paul's great new patios is an ideal place to land for an enormous pretzel, tiki cocktails, and a serious weekend brunch. (Read Jason's October review.)
Now with a huge outdoor space on Cathedral Hill, Justin Sutherland's contemporary Southern cuisine and one of Minnesota's premier collections of "brown spirits" beckon. (Read Jason's September review.)
Watch planes at the tiny St. Paul Downtown Airport while biting into a Revier Farms-sourced burger at one of Holman's tables outside. The newly added Cora's Lounge space offers up even more craft cocktails.
St. Paul's stately Lexington on Grand pops up a tiki bar on the rooftop every summer, complete with paper-umbrella-garnished rum cocktails. The food menu has a casual, globally inspired flair—think Korean chili fries and bacon-wrapped hot dogs.
Hearty Russian food suits the warmer months on this shady patio on Cathedral Hill. Pair a plate of housemade pickles with a shot of horseradish vodka, and raise a toast to the season.
Consume "wurst und bier" in the pre-Civil War Germanic atmosphere of Waldmann on the historic brewpub's congenial open-air environment off West Seventh.
Metro Suburbs
The views at Birch's on the Lake make the restaurant's rustic deck feel like a trip Up North—without the long drive. The crowd-pleasing menu features elevated bar fare (including walleye) and beers brewed on site. 
Dog- and human-friendly patio vibes and menu items mean "muttloaf" for your pal and serious plates to tuck into—from brunch to a post-dinner ice cream treat.
Just blocks from the lake, this beautiful Washington Square spot has a rooftop patio for reveling in upscale gastropub fare, from flatbreads to steaks.
Prime, locally sourced bistro dishes at D'Amico and Partners can be paired with prime outdoor seats that view the Edinburgh USA golf course.
One of Minnesota Monthly's top restaurants for 2020 is a blast for a coffee run, a glass (or two) of wine, and a deep menu of fresh salads, sandwiches, and snacks. (Read Jason's September review.)
This new brewery features top-notch burgers and pizzas by Tipsy Steer (locations in Blaine and south Minneapolis, too), plus an outdoor space that includes a kids' play structure.
Specializing in the bold cuisines found along the 14th parallel (including Thai, Laotian, and Filipino fare), Lat14 serves small plates, noodles, and rice dishes on a serene patio. Beat the heat with colorful craft cocktails that are almost too pretty to drink.
Set on the Lake Waconia shore, Lola's Lakehouse brings nautical, New England-inspired twists to its decor and menu. Snag a coveted spot on the deck overlooking the marina. It's a view best enjoyed during a gorgeous sunset, eating lobster bisque with a glass of wine.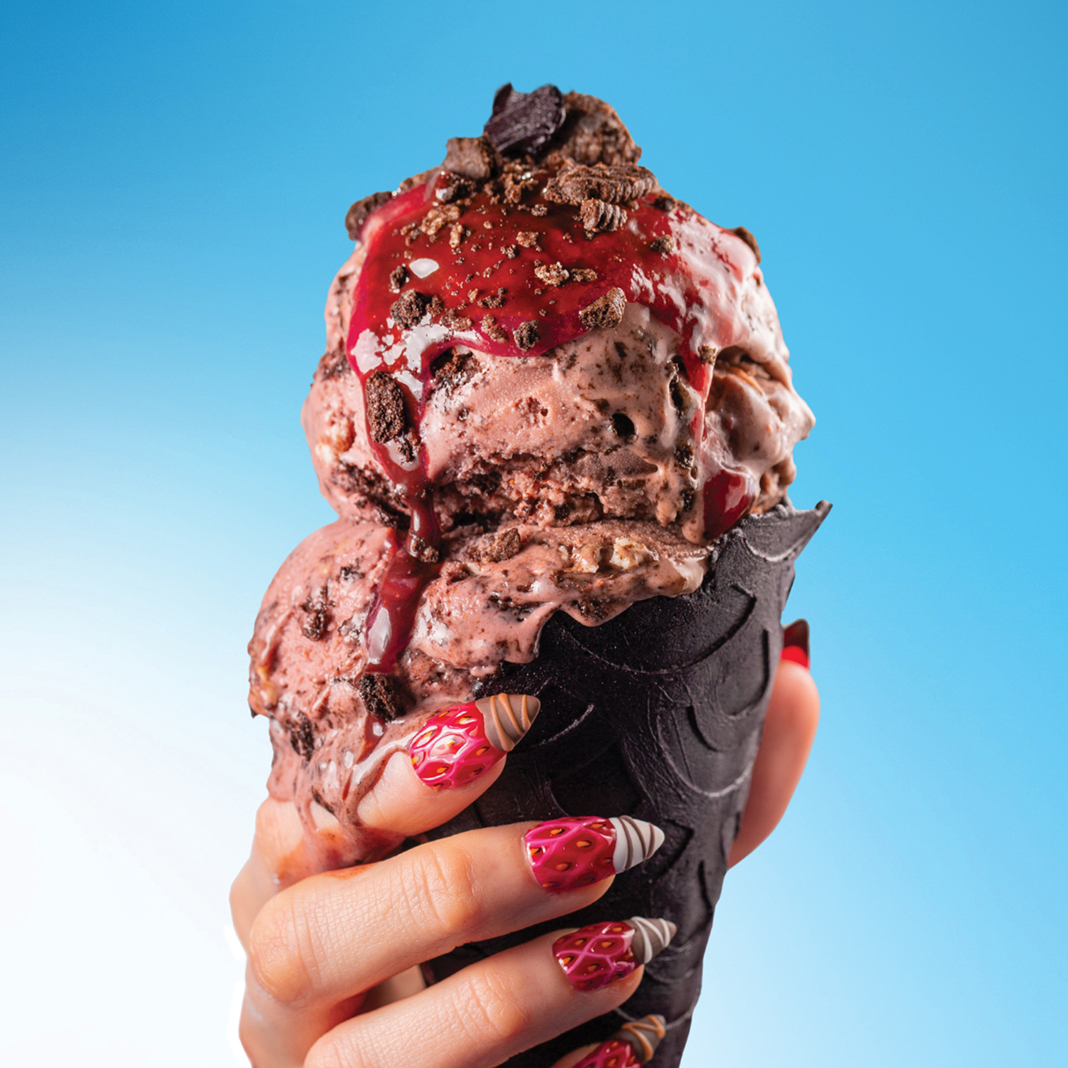 10  More Hot New Spots to Eat—Open or Coming Soon
There's excitement for Yia Vang's Vinai Hmong eatery in Northeast, the Market at Malcolm Yards in Prospect Park (which includes a new Bebe Zito Ice Cream location), and Owamni from the Sioux Chef's Sean Sherman in downtown Minneapolis. For vegans, the Herbivorous Butcher is expanding with the Herbie Butcher's Fried Chicken in south Minneapolis, too.
Meanwhile, salad magnate Crisp & Green's 100% plant-based comfort food concept Stalk & Spade has arrived in Wayzata, and Ann Kim's Sooki & Mimi tortilla-based concept in Uptown is now accepting reservations. (Read Jason's review.)
For something sweet, treat yourself over in St. Paul to an ice cream sandwich at Nellie's (of Nelson's fame) and some cotton candy out of the Spinning Wylde vending machine. Finally, small-batch ice cream inventions await at St. Louis Park's A to Z Creamery.
Facebook Comments