1. Ribeye Steak
Our butchers hand-cut these steaks, carefully marbling fat in each one. The savory, fatty juices hit the coals and produce the sort of charred-grill flavor you'd expect from the animal counterpart.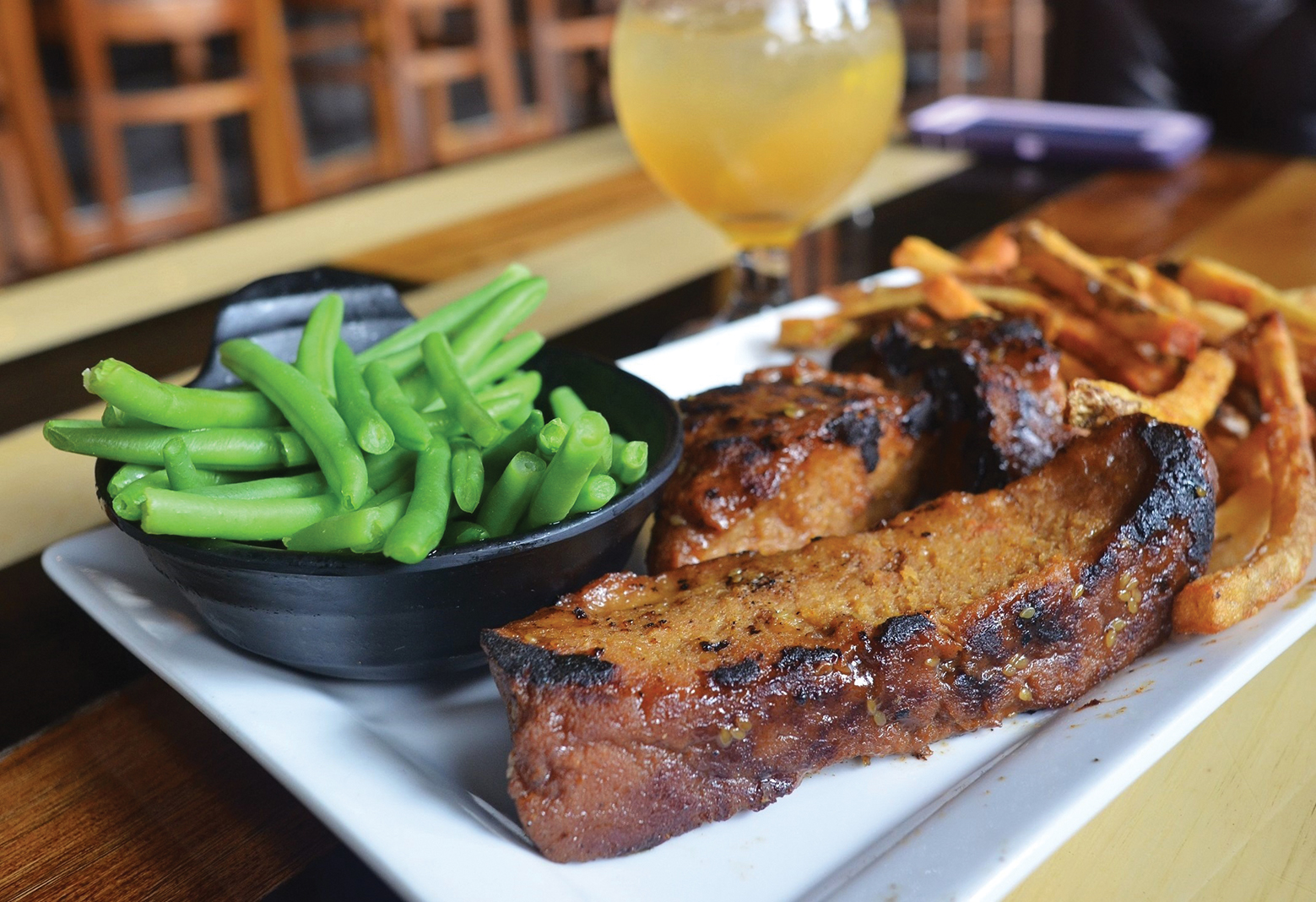 2. Korean Ribs
Created by accident years ago, the Korean ribs quickly became our bestseller and have yet to be dethroned. Our housemade Korean barbecue sauce glazes each rib, and a light sprinkle of sesame seeds seals the deal. Slice them thin for barbecue sandwiches or wrap them in foil on the grill—you wouldn't want any of the flavor escaping, would you?
3. Bacon Brats
One of the best parts about vegan butchery is our ability to create just about any flavor and texture, so combining two of our bestsellers into one beautiful brat was a delicious inevitability. We don't do vegan hot dogs, but the bacon brat will scratch that itch.
4. Red Miso BBQ Ribs
The first rib we've ever offered made without gluten, the red miso barbecue rib has a deep, rich flavor and a meaty, tender mouthfeel, implementing both tofu and jackfruit to create one of the finest meats (with or without gluten) we've ever made.
5. Huli Huli Ribs
In an attempt to re-create one of [co-owner and Kale's sister] Aubry's favorite foods from Guam, the Huli Huli Rib combines sesame oil and pineapple juice to produce our version of the taste of summer.
–Kale Walch, co-owner of the Herbivorous Butcher
These tips appear in our Best BBQ on the Block feature as part of our May/June issue on newsstands now.
The Herbivorous Butcher, 507 First Ave. NE, Minneapolis, theherbivorousbutcher.com
Facebook Comments