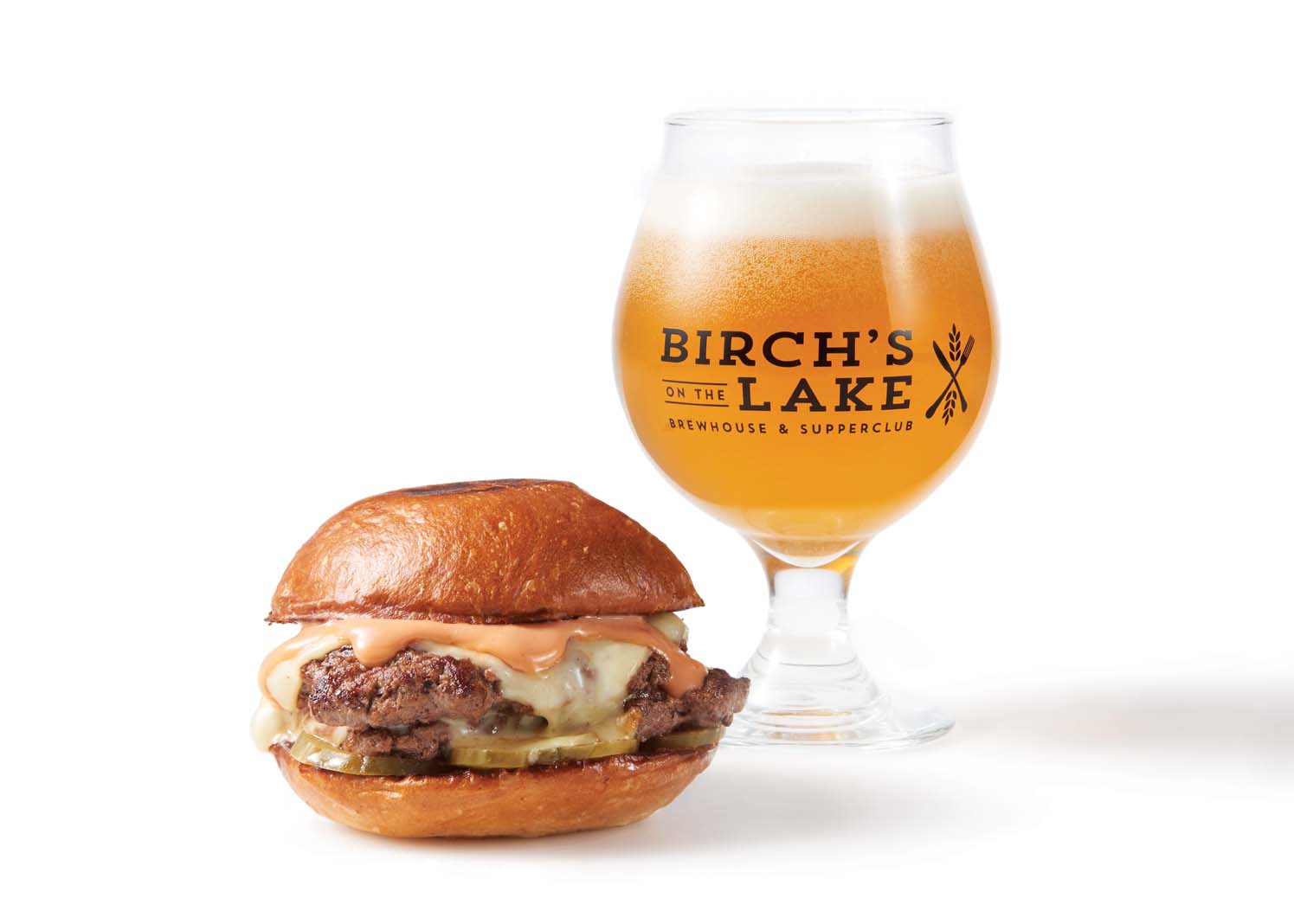 Beer and burger spot Birch's Lowertown has announced it will close later this month. Since 2018, the restaurant and taproom was a featured destination inside the Market House Collaborative space in Lowertown St. Paul. Like many previous restaurant closures in the Twin Cities, the ongoing conditions of the pandemic are cited for motivating the decision.
Not long after the space opened, food editor Jason DeRusha declared "Birch's Lowertown Has a Top 10 Twin Cities Burger," referring to the Birch's Burger. The sandwich, pictured above, was also named one of Minnesota Monthly's Best Burgers last year.
"Before COVID-19 the restaurant and tap room were doing very well," said owner Burt Joseph in a press release. "Our lower-level piano bar was filled every week with customers enjoying our live music. Unfortunately, when we were able to reopen after the mandated closure, we were the only restaurant in Market House Collaborative to do so and we weren't able to regain any momentum. The shortened Saint season and reduced capacity also contributed and we didn't see the traffic we anticipated."
When it opened, Birch's was part of a food ecosystem sharing resources within the building that included Almanac Fish, Peterson Craftsman Meats, Salty Tart Bakery and Octo Fishbar. Many changes have already come to the space, including the closure of Octo and Salty Tart, and the arrival of Truestone Coffee.
Joseph said that Birch's piano bar experience will live on at the Long Lake location. "We will truly miss the Lowertown neighborhood and hope customers will make the trip out to Long Lake."
Birch's last date of service is scheduled to be Sunday, October 17 with full service and beer to-go.
Facebook Comments