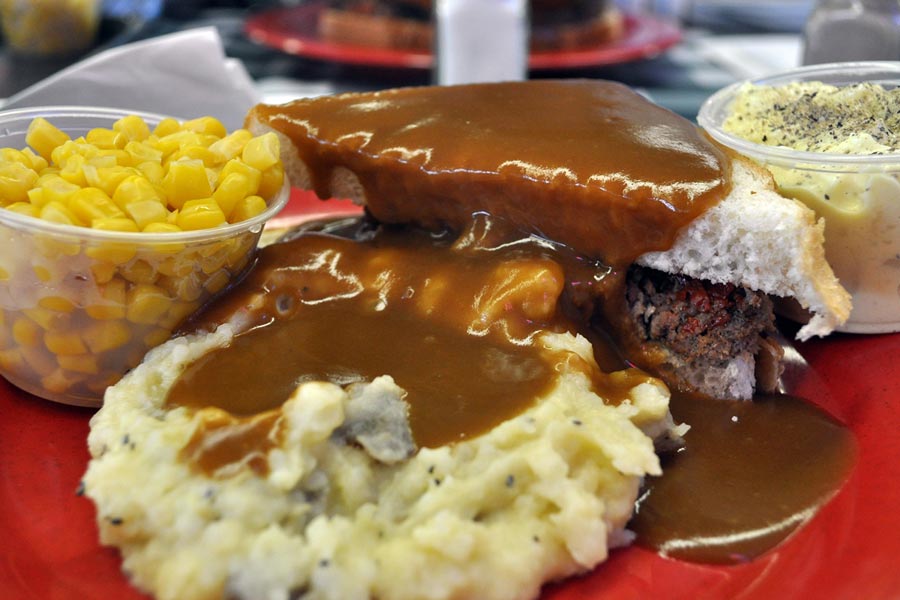 Wally's Roast Beef
photo by Bill Roehl – flickr
---
Jason: It's not just the Mall of America that's big. The city of Bloomington is pretty big itself: the fifth largest in the state, just behind Duluth. This south suburb's racial and ethnic diversity has led to an incredible growth in interesting restaurants, too.
Surabhi Indian Cuisine: One of the spiciest Indian restaurants in town, featuring a killer, seven-day-a-week lunch buffet. The comprehensive menu also includes all the masalas and paneers you can handle. 517 W. 98th St.
Wally's Roast Beef: For nearly 50 years, Wally's has served up the same freshly shaved, perfectly pink, meaty and juicy roast beef sandwich. Consistently excellent. Lunch only. 8120 Penn Ave. S.
Joy: Bloomington seems to go on forever, with so many small, independent restaurants just waiting to be discovered. Skip the known-name chains and seek out these tasty spots.
Grand Szechuan: It's entirely possible that the most fiery and deeply flavorful Szechuan restaurant in the Twin Cities is actually in deep Bloomington. The strip mall exterior belies the beautiful red-and-black room with the myriad of flavors. Start with the Chengdu dumplings—spicy, sweet, and tender. 10602 France Ave. S.
Luna Di Luna: This little restaurant looks like it has been dipped in a vat of some super, Tuscan kind of red wine. Every meal starts with their fluffy, crusty Italian bread and a little oil to dip it in. (Why did restaurants stop doing this!?) Food here is big on comfort, with creamy sauces and cheesy centers. 8820 Lyndale Ave. S.
Facebook Comments