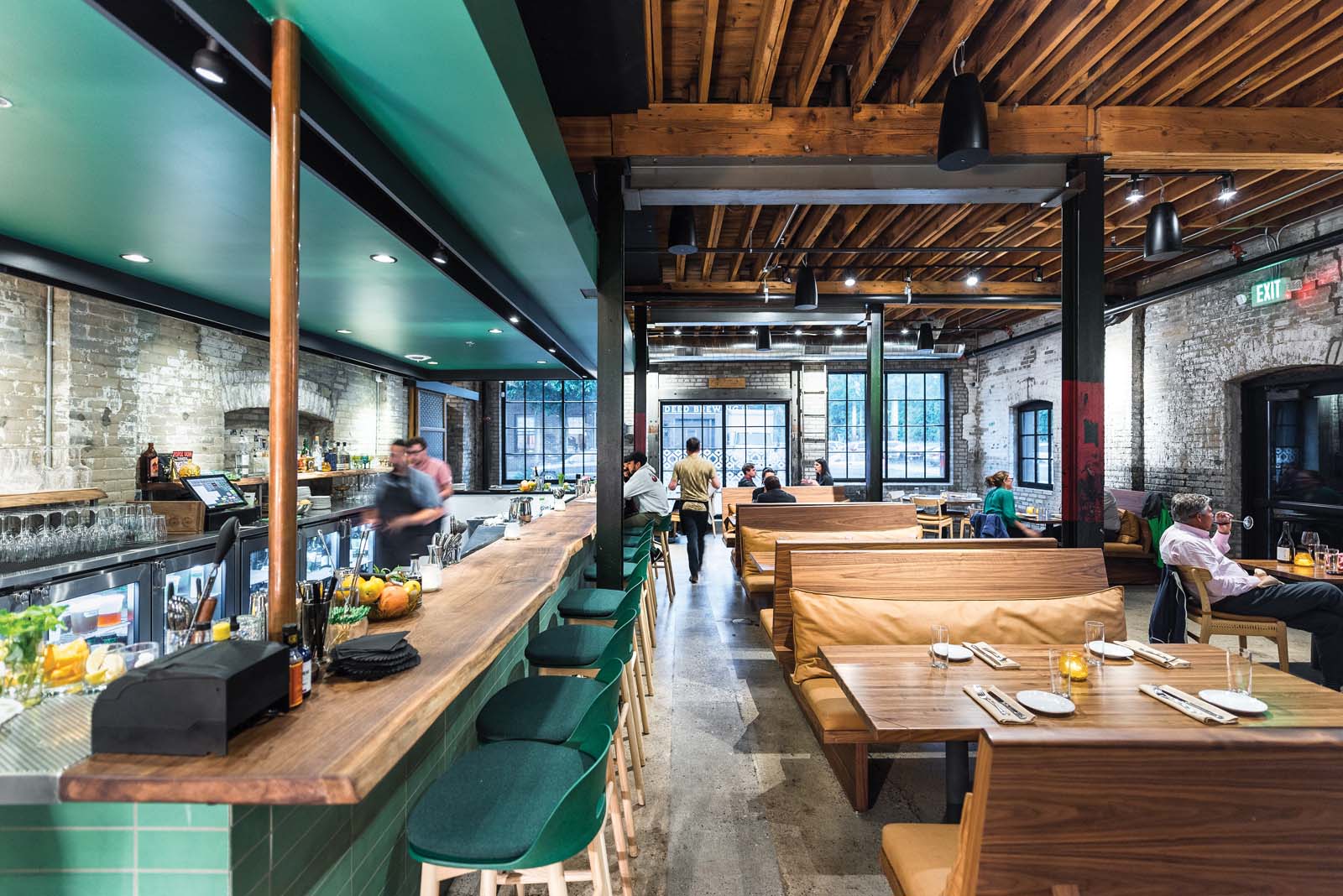 A variety of cuisines and missions can be found among the winners of the 9th annual Charlie Awards. The 2020 running of this awards show dedicated to the Twin Cities food and beverage community's best was held Sunday evening at the Pantages Theatre in downtown Minneapolis.
Minnesota Monthly food editor Jason DeRusha hosted the show with his WCCO-TV colleague Kim Johnson, and our columnist Sue Zelickson is one of the Charlie Awards cofounders.
Two recent Minnesota Monthly faves came away with honors: upscale Mexican restaurant Popol Vu (Outstanding Restaurant), and the social justice and grilled cheese of All Square (Community Hero). See all the winners below.
Lifetime Achievement: Phil Roberts and Peter Mihajlov of Parasole Restaurant Holdings, Inc.
Outstanding Service: Tria Restaurant & Bar
Outstanding Restaurateurs: Stephanie Shimp and David Burley of Blue Plate Restaurant Co.
Outstanding Restaurant: Popol Vu
Outstanding Baker/Pastry Chef: Katie Elsing of The Lynhall
Outstanding Chef: Jack Riebel of The Lexington and The Cook & The Ox
Rising Star: Jametta Raspberry of House of Gristle
Outstanding Bartender: Trish Gavin of Lat 14
Outstanding Brewery: 56 Brewing
Outstanding Caterer: D'Amico Catering
Hidden Gem: Victor's 1959 Cafe
Outstanding Coffeehouse: Spyhouse Coffee
Community Hero: Emily Hunt Turner, founder and CEO of All Square
Facebook Comments