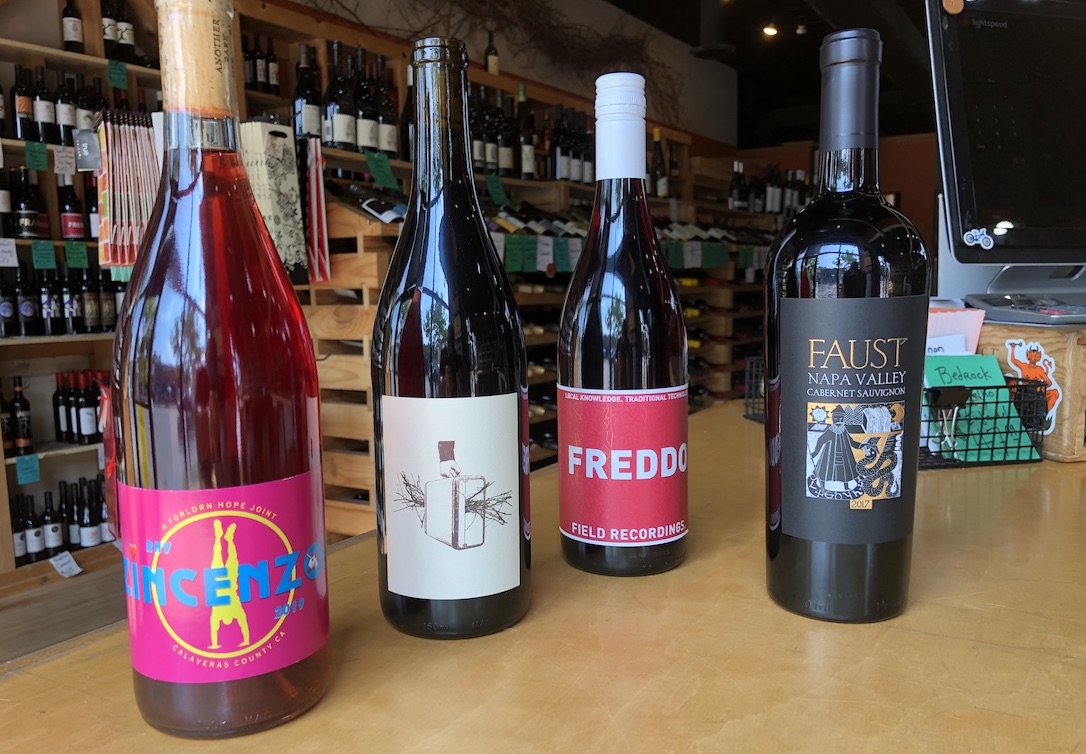 It's a common plight for white wine lovers. You try to expand your horizons and pick a red from the shelf that speaks to you, and you're positive that this one won't be like the other "meh, it's fine" red wines you've tasted in the past (clove can't be bad, right?). You go home. You sip it. It's definitely not your favorite (although you will be finishing it), and you're disappointed yet again for not understanding the label or getting sidetracked by pretty packaging.
Rest assured: We've all been there—if not with red wines, then with white wine, beer, etc.
Like almost all wines, reds are an acquired taste, which means the more you drink and learn about it, the more you will enjoy the experience. With so many red wines to choose from, however, it can be hard to know which ones are worth your while.
Inspired by my own desire to find red wines that I enjoy (as well as a little nudge from National Wine Day on August 28), I reached out to proprietor Chuck Kanski of Solo Vino in St. Paul and wine buyer/department manager Andy Hall of Surdyk's in Minneapolis and asked if they could share some good red wine picks for beginners. Ordered from light-bodied to full-bodied, these recommendations will have you sipping your new favorite red in no time at all (prices are approximate).
Forlorn Hope "Zincenzo!" Carbonic Zinfandel, Rorick Heritage Vineyard 2019 ($29.99)
"All hail the glory of the Carbonic Zinfandel! Produced exclusively from fruit grown on the limestone and schist soils of the Rorick Heritage Vineyard [in California] at 2,000 feet elevation, it is a vibrant and eminently drinkable example of the combination of fruitiness and savory flavor expression that highlight wines from our estate." —Matthew Rorick, winemaker and owner (recommended by Chuck Kanski, available at Solo Vino)
Part of what makes this light-bodied wine such a good pick for red wine beginners is the technique called carbonic maceration, which amplifies its fruitiness, gives it a little pop, and softens the tannins that can make reds seem so dry.
Field Recordings "Freddo" Sangiovese 2019 ($19.99)
"Winemaker Andrew Jones has a keen eye for diamonds in the rough—sites that are unknown or under-appreciated but hold enormous untapped potential. He strives for unique wines loaded with personality and a one-of-a-kind experience. Tasting Notes: fresh cranberry, Montmorency cherries, strawberry jello shooters. Serve chilled. Pop this one in the fridge, and when the label turns blue, you know what to do." —Field Recordings (recommended by Chuck Kanski, available at Solo Vino)
In general, Sangiovese wines are medium-light in body and are known for being a bit savory. Fruit notes can include cherry, red plum, strawberry, and fig. Sangiovese grapes are primarily grown throughout central Italy, but a few California vineyards and wineries  (like Field Recordings) have perfected the art as well. You can learn more about Sangiovese wines here.
2014 Carraia Toscana ($12.49)
"Like an old-timey Chianti, this wine is mostly Sangiovese from Tuscany, Italy, and goes best with tomato dominated food (yes I'm looking at you spaghetti! And you pizza!). It's very approachable and very affordable—customers and staff love it year in and year out." —Andy Hall
Drew "The Suitcase" Pinot Noir NV ($22.99)
"The Suitcase blend turned out being from a single vineyard [Clow Ridge Vineyard] this year. … Soils are part of the Franciscan series, which mostly consists of sandstone and clay. [There's] great drainage and exposure at about 1,000 feet elevation. …  Pinot selections are Calera and Swan. 20% new Hungarian oak and aged for 15 months." —Jason Drew, winemaker and owner (recommended by Chuck Kanski, available at Solo Vino)
Reviews on Vivino describe this wine as light-bodied with notes of pepper, summer fruit, and baking spices. Hungarian oak gives wines the aromas of butterscotch, vanilla, clove, cinnamon, and toffee as well. You can learn more about Hungarian oak here.
2018 Montoya Pinot Noir ($14.49)
"From Monterey, California, this is a fantastic entry-level Pinot Noir that I drink on the regular in my own home. There's great value here with more complexity than most Pinots anywhere near its price point, plus a touch of new oak, which just lends the whole experience an extra level of classiness." —Andy Hall
2017 Famille Perrin Cotes-du-Rhone Villages ($16.49)
"This is a medium-bodied wine from the South of France that shows tons of class while being very affordable. Famille Perrin is one of my favorite producers, and this is one of my favorite bottlings from them. There are lots of other Cotes du Rhone with bigger fruit and more jamminess, but they are often one-note wonders. This wine is approachable, shows complexity, and is a huge value." —Andy Hall
Faust Cabernet Sauvignon Napa Valley 2017 ($44.99)
"This Cabernet is from the famous Huneeus family who also represents Quintessa, Flowers, and Leviathan. The Cab [grapes] for this vintage was sourced mostly from the family's vineyards in Rutherford and Coombsville. Other sources are Atlas Peak, Mount Veeder, and Howell Mountain [in California]. I would consider this wine a classic Napa Cab: bold black fruits, notes of cedar, and herbs." —Chuck Kanski (available at Solo Vino)
Facebook Comments