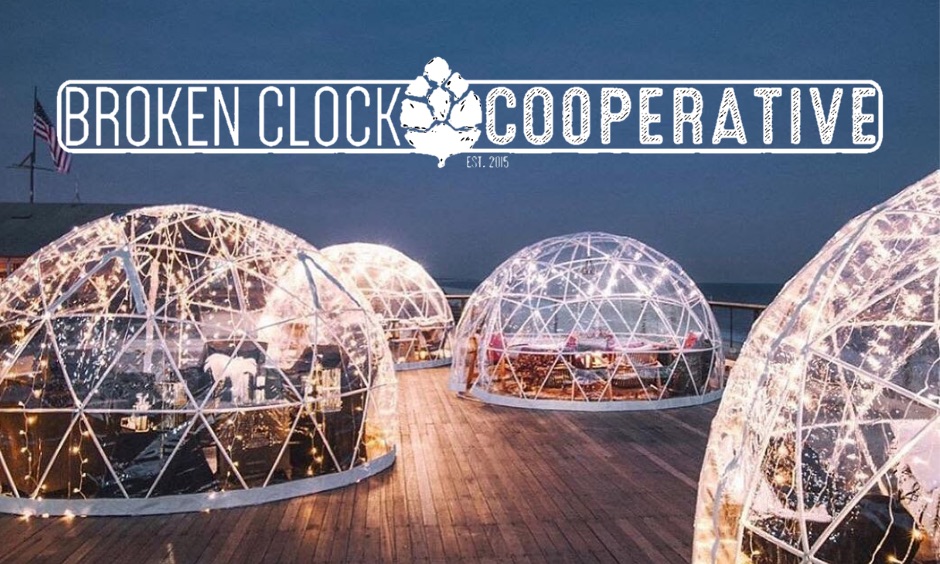 With outdoor dining providing a lifeboat for many of our social lives this summer and fall, the thought of the winter months brings a whole new sense of anxiety. And perhaps most anxious of all? The restaurants and bars eager to stay open as patios begin to close.
Northeast Minneapolis brewery Broken Clock Brewing Cooperative has come up with a solution starting this November. The taproom plans to add three outdoor igloos to its patio for those not yet comfortable with sitting inside but also not yet ready to give up dining out. ("Plus, who wouldn't want to hang out and drink beer in their own personal fort!?" founder Jeremy Mathison says in a press release.)
Grab a group of up to eight people and enjoy any of the three themed experiences: "A Day at the Beach," "Retro," or "Camping." Each igloo comes complete with its own electric heater, so you can bear the Minnesota winter with a beer in hand.
Igloos have a $20-per-hour reservation fee and will be thoroughly cleaned and sanitized between reservations. Hanging out in the cold may not be your thing, but we Minnesotans know how to adapt.
Facebook Comments