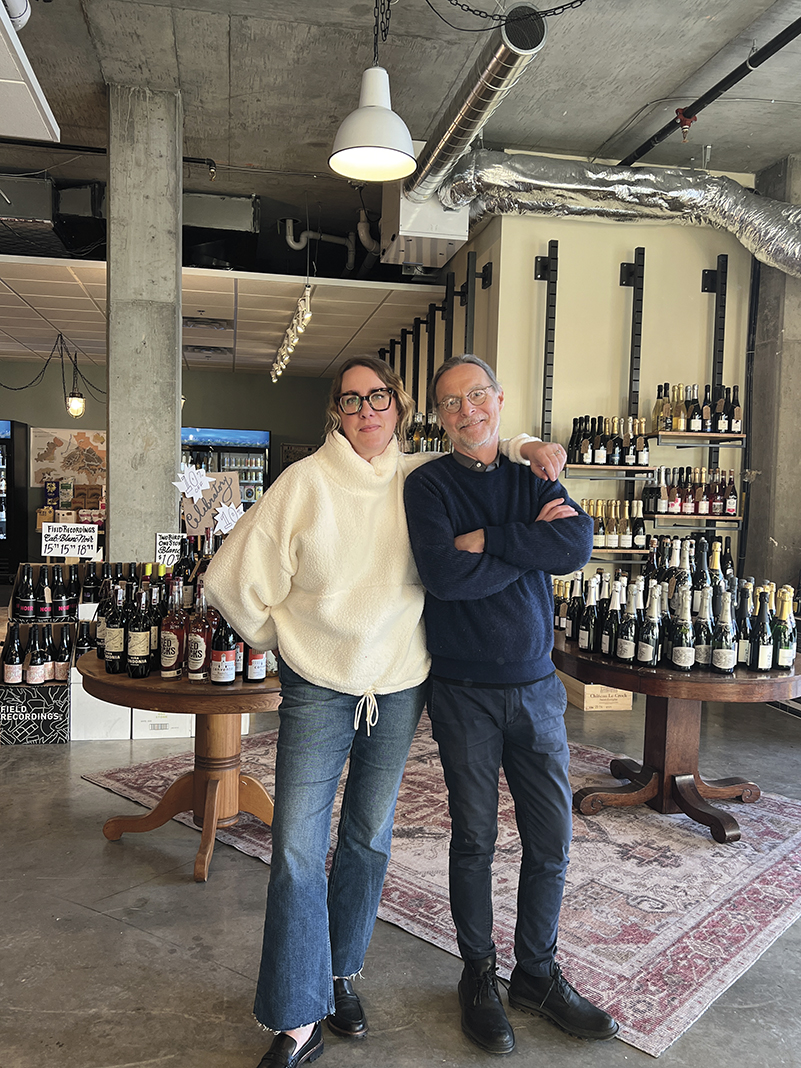 The swirl of the juice, the aroma of the land: Many of us have had a transcendent glass of wine and thought, "I'd love to open my own little wine shop."
"We've been friends for 12 years and the two of us had lots of nights sitting on the porch drinking wine saying, 'What if?'" laughs Erikka Curran, a co-founder with Fred Petters, in their charming new Violet Wine in northeast Minneapolis.
In October, the "What if?" became "Here we go" in the lower level of a Lowry Avenue apartment building that also houses The Buttered Tin. Violet is one of a handful of bottle shops bringing more of a curated vibe than a one-size-fits-all liquor store approach. 
"We wanted a space where people could shop and linger and be comfortable," says Tom Schoenberger, a restaurant manager for three decades who, along with his wife, Alex, recently opened Westside Wine & Spirits in his St. Louis Park neighborhood. They own and operate a specialty grocery and deli next door, too.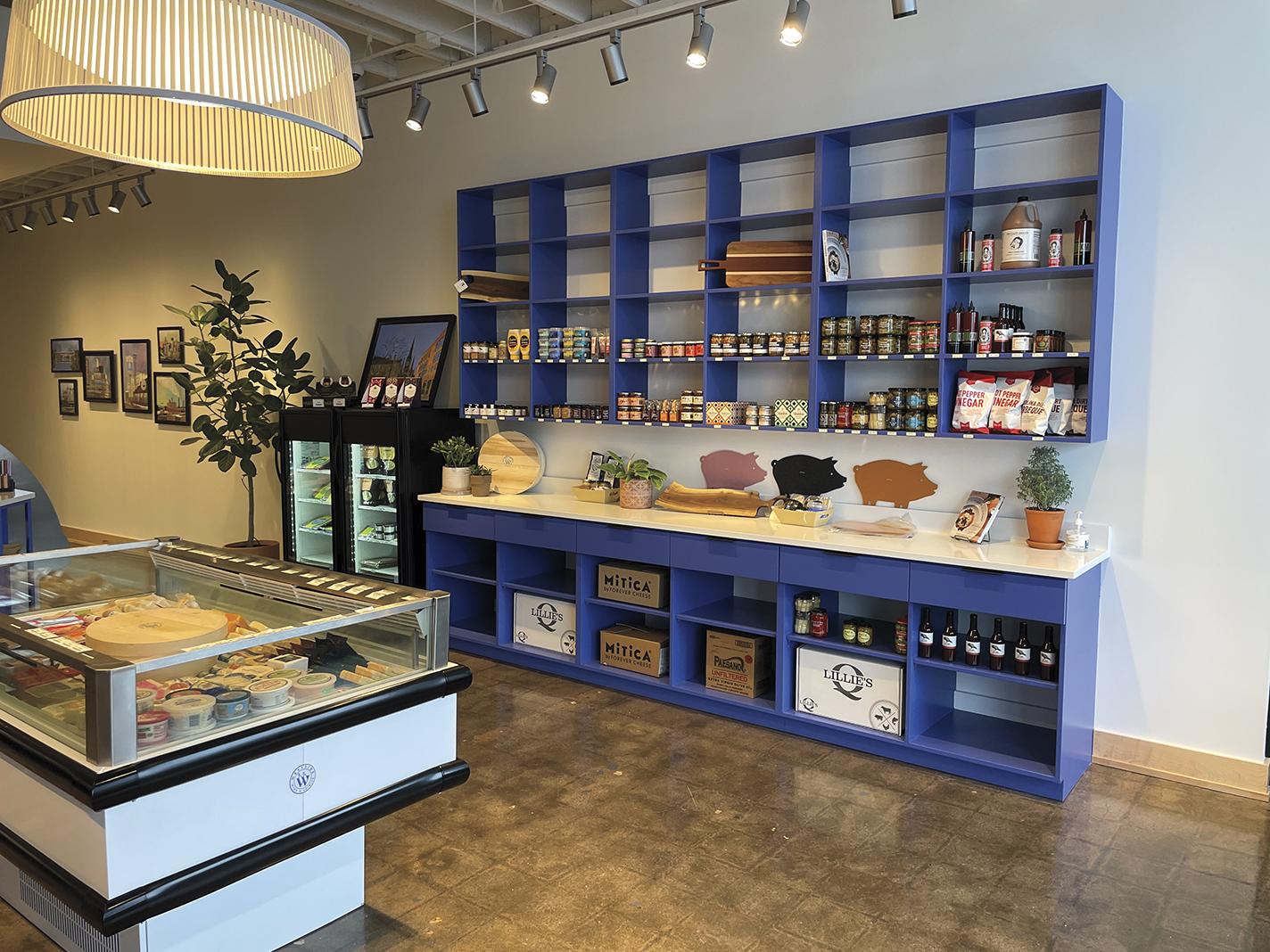 Sampling is a key part of all these next-generation shops. Westside built a bar in the corner of the Texa-Tonka Center. "We want to focus on the feeling: What it feels like at a table sharing wine and talking about it," Schoenberger says.
Matt Kenevan, owner and founder of the Twin Cities' beloved Beer Dabbler, is building a similar culture in his St. Paul shop, Dabbler Depot. Kenevan is known more for beer than wine, but he's bringing the same interactive way of talking about grain and hops to grapes. Sommelier Leslee Miller opened Sip Better, a brick-and-mortar wine shop in Minneapolis, to go along with her popular wine club, and Erin Flavin is redefining the bottle shop with Marigold in Minneapolis, exclusively carrying non-alcoholic beverages.
There are shops peppered around the area that inspired these new destinations. France 44 and Surdyk's were on Schoenberger's mind for Westside; the Wine Thief, Solo Vino, and North Loop influenced Violet. Tessa's Office in Rochester is doing similar things in just 184 square feet. At Violet, there are a handful of recognizable wines but far more unusual and lesser-known labels. That's why there's a hand-written label with tasting and pairing notes on each bottle.
"We'll talk to you all day, or if you're an introvert, we'll leave you alone," Petters says.
The truth is that buying wine in Minnesota can sometimes be difficult. There are more than 70 importers bringing in new grapes from new regions, and many customers need help from wine shops. Joel Nelson, a wine industry friend of mine, worries that our retailers are too reliant on the big-name, endcap, boring wines. "Consumers need more leaders in this field to encourage curiosity and exploration, otherwise Minnesota will continue to be seven to 10 years behind the national trend lines," Nelson tells me.
Here's hoping the next generation succeeds.
Facebook Comments