The only way I got through this year's heartless winter was with hot baths. I took one almost every day during the icy months. The sole drawback is all that hot water really dried out my skin and, if you're a little lazy like me (well, a lot lazy when it comes to a beauty regimen) and don't slather on oils or moisturizers after, you end up with rough, dry skin that's definitely not ready for shorts and sundresses. So I asked Sara Mattson of Sara Mattson Skin Therapy in St. Louis Park how she handles winter beaten skin and she surprised me by describing a remedy that comes from an unusual source, coffee:
"This time of year has me obsessed with body scrubs. Adding a scrubbing agent like used coffee grounds to a carrier oil such as coconut or jojoba seed oil is a great stimulating scrub for the body! The massaging of the grounds increases blood circulation to the skin and imparts a glowing, slightly tanned appearance. Since the caffeine acts as a vasoconstrictor, it draws fluid out from in between the cells and minimizes the look of cellulite too."
She recommends mixing two parts oil to one part coffee grounds for best results. Rub the mixture vigorously into skin and rinse. It couldn't be easier. I dug into my pantry for the jar of coconut oil I use in baking and into our coffee maker for the grounds from this morning's pot of "now you can talk to me" (Caribou Coffee's French Roast—we like it dark), mixed them together and applied it before I turned on the shower. The results were great—the grounds are small and feel gentle as they do their polishing work and the coconut oil is rich and made my skin soft without needing to put on lotion. Perfect for a beauty slacker like me. An added bonus? Fantastic smelling skin.
This post is presented by Caribou Coffee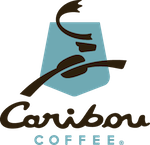 Facebook Comments