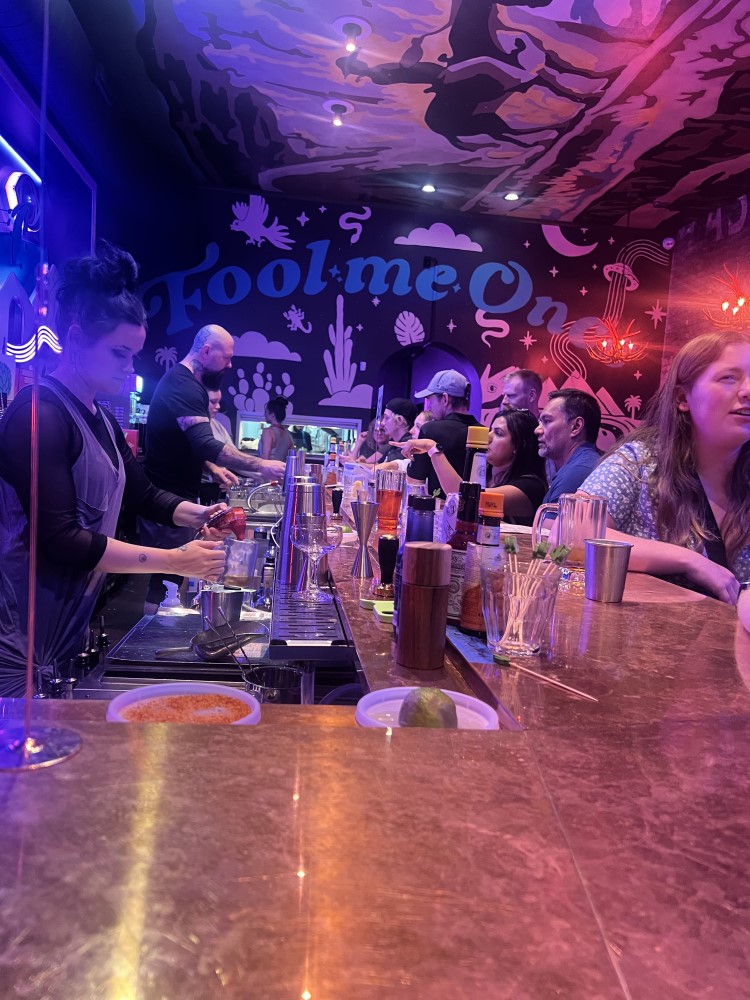 On Friday night, my wife and I had no plans, so we decided to check out a couple new spots near uptown: Luna & The Bear on Eat Street, and Fool Me Once next to Wrecktangle Pizza at Lyndale & Lake. What did we learn?
When you're in your late 40s going out to bar/restaurants in Uptown on a Friday night, you feel like you're 107.
There are some very creative things going on with cocktails at these spots.
Our limited sample size of food was underwhelming.
Luna & The Bear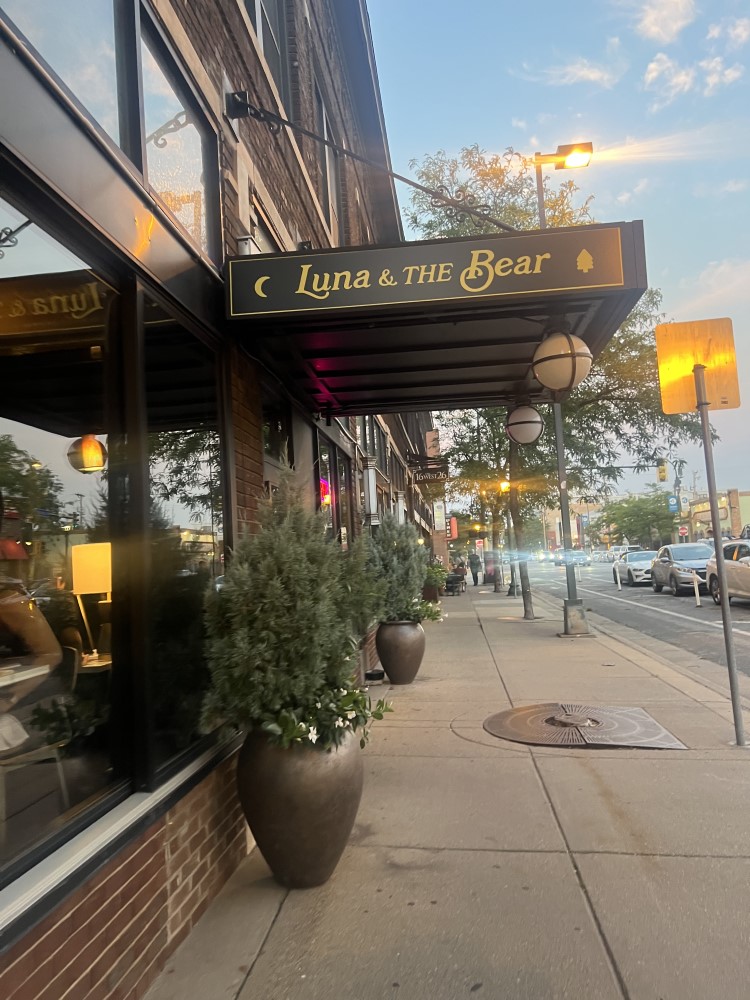 The former Eat Street Social has been brightened up (too bright! turn down those lights around the bar!) by the team that operates Coalition and Red Sauce Rebellion. There's a bit of a jam theme happening with the menu and the cocktails—the signature drink is a gin and jam.
There are five different terrific gins with five different types of jams (we tried apricot jam with a gin from Barcelona and piquillo pepper with a gin from India). It's gin, simple syrup, jam, served with a small spoonful of jam where you can mix it in yourself. It's fun, it leans sweet for my taste, but the spice of the pepper jam cut that sweetness. I think people will really enjoy this.
Jam also shows up in a number of dishes: burrata and mixed-berry jam, summer salad and pickled berry jam, pickled jalapeño poppers with jam. We tried the fried oysters with pickled jalapeño and a spicy creole remoulade dip. The dipping sauce was excellent, the six oysters had a nice cornmeal batter, fried up perfectly, but the dish was served with so many random bits of batter all over the place. It was as if the contents of the fryer were just dumped in our basket, making it a tasty mess for $13.50.
The roasted cauliflower varied in it's roastedness. The smaller florets were more roasted than the al dente larger pieces. Toasted coconut gave a nice texture and crunch, I enjoyed the red curry broth, if not the fact that it must have been sloshed during the walk from the kitchen to the bar, because that broth was all over the bowl.
Next we got the Luna Burger, very nicely priced at $16, with a really excellent meat grind. Shoestring fries were perfect. But the not very melted smoked gouda and the sweet onion marmalade was totally overwhelmed with the flavor of a preserved tomato: too sweet, very astringent tasting, just unpleasant and unnecessary as we are in peak regular tomato season.
This place just opened, and they were slammed on the patio Friday night, so take that into consideration as you check this spot out.
18 W. 26th St., Minneapolis, 612-886-3081 lunaandthebearmn.com
Fool Me Once
Taking over the space formerly occupied by Side Chick, Fool Me Once bills itself as a "cowboy space cantina." It's trippy, we saw lots of youths in cowboy hats, I ran into a former coworker, we felt a million years old. AND: the service was really great, the cocktails were fantastic, and I'm excited about this spot!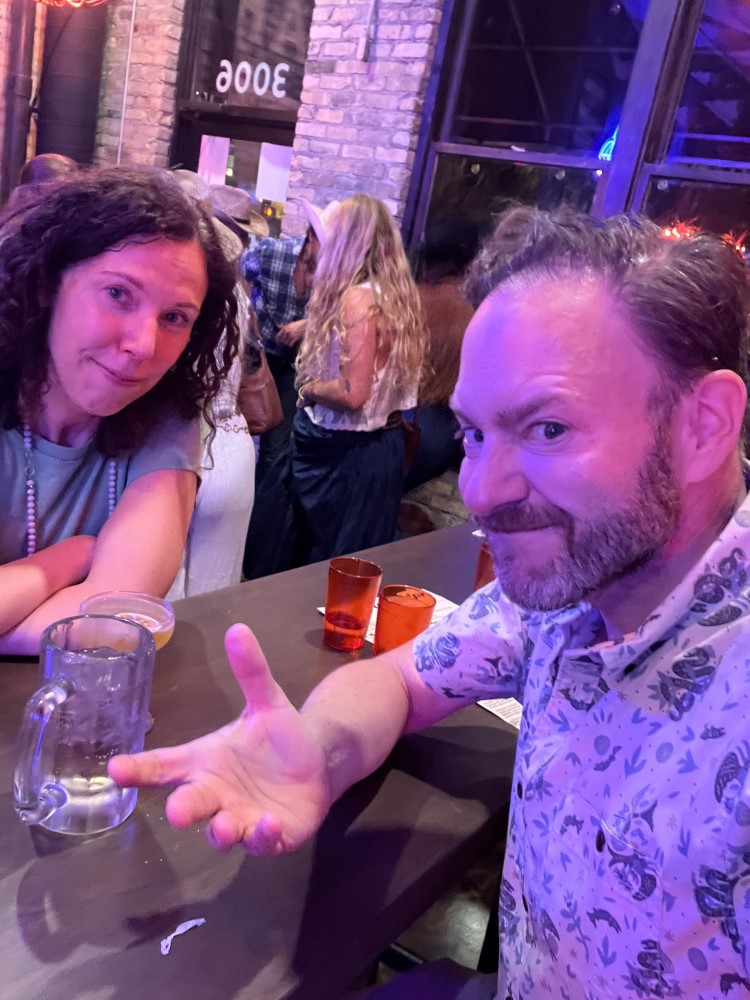 I highly recommend the Alien Rodeostar Daiquiri, which is a rum blend, with lime and curry spice. Still bright and lively like you want a daiquiri to be, with just that hint of earthiness from the curry. It's really well done.
I also loved the Galactic Nomad, which is essentially a whiskey highball with great aroma of citrus and stonefruit. Both are $12, just a great price for such well done cocktails, and I can't wait to come back and explore the rest of the cocktail menu.
We only had a couple snacks here but the menu is ambitious: ranging from a crunchwrap supreme (looks great) to a quarter-pound Coney Dog served over chips. We tried tequila-blistered shishito peppers, a great finger food idea for a bar. Yes, they could have been a bit more blistered, and needed salt to make them pop. There are three types of tacos, we went chicken, which was a bit dry.  The menu actually made me think this place was more restaurant than bar, of course, we were there at 9:30 p.m. on a Friday night, so that's on me. Fool me once, as they say…
3006 Lyndale Avenue S., Minneapolis, 612-503-9350 foolmeoncempls.com