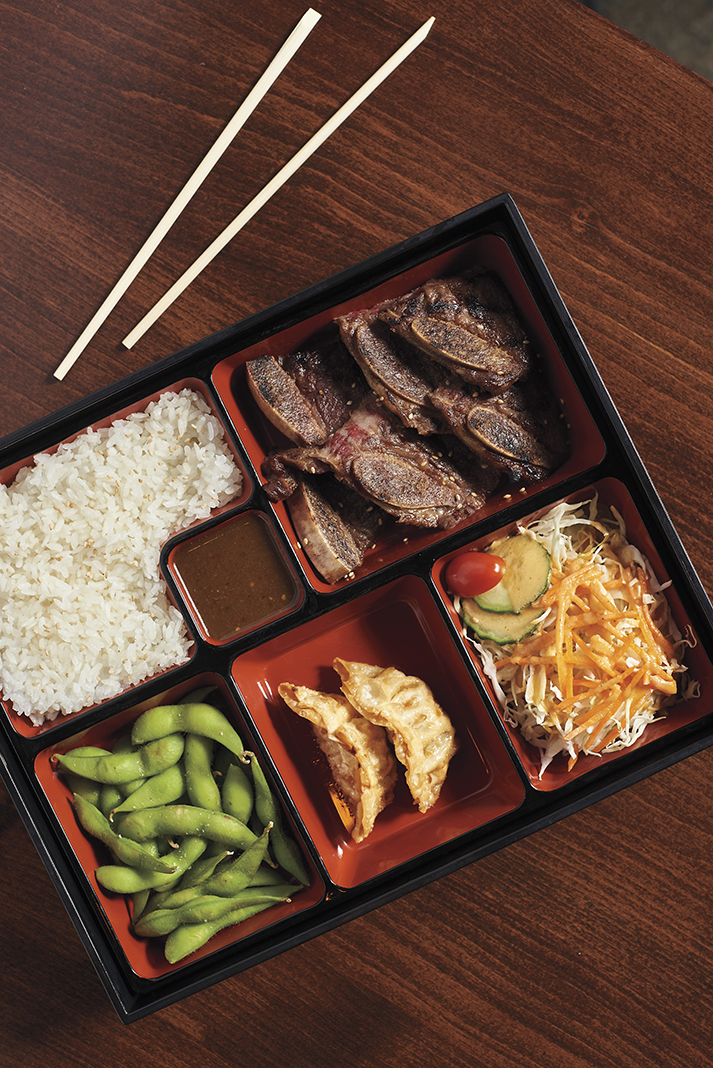 The nerves grow as the time gets closer: One group practicing their technique, another working on learning their lines, all in anticipation for that moment when the crowd is in their seats, the performance is about to begin. No, I'm not talking about actors or musicians or stage crews—I'm talking about restaurants. There are a lot of similarities between these experiences; think of the kitchen as backstage and the servers and bartenders as the performers. There's a reason going out for "dinner and a show" is such a pleasing combination. Here, we've put together our favorite spots close to some of our favorite arts venues. This list is a tour de force—tips that will make you applaud again and again.
---
Minneapolis
Hennepin Theatre District and First Avenue
112 Eatery, 112 Third St., Minneapolis; 612-343-7696; 112eatery.com

801 Chophouse, 801 Nicollet Mall, Minneapolis; 612-230-2467; 801chophouse.com
Barrio, 925 Nicollet Mall, Minneapolis; 612-333-9953; barriotequila.com
The Butcher's Tale, 1121 Hennepin Ave., Minneapolis; 612-236-4075; butcherstale.com
Fhima's, 40 S. Seventh St., Minneapolis; 612-353-4792; fhimasmpls.com
My choice:
Murray's
26 S. Sixth St., Minneapolis; 612-339-0909; murraysrestaurant.com
For three generations, the Murray family has been serving up the iconic Silver Butter Knife Steak, garlic toast, and those Szechuan green beans. The steak sandwich and burger is a great happy hour pre-theater move, or come back after the show and get the raspberry pie.
Guthrie Theater
Farmer's Kitchen, 750 S. Second St., Suite 100, Minneapolis; 612-200-9434; farmerskitchenandbar.com
Spice & Tonic, 903 S. Washington Ave., Minneapolis; 612-333-9020; spiceandtonic.net
My choice:
Zen Box Izakaya
602 S. Washington Ave., Minneapolis; 612-332-3936; zenbox.com
Zen Box has the best ramen I've had in the Midwest. John Ng is obsessive about his broth and the depth of flavor, and it shows. Pork tonkatsu is my pick, but don't sleep on the spicy karaage chicken sandwich, the grilled pork ribs, or the fried dumplings.
---
St. Paul
Ordway Center for the Performing Arts/Fitzgerald Theater/Palace Theatre
Cossetta Alimentari, 211 Seventh St. W., St. Paul; 651-222-3476; cossettas.com
Momento Restaurant + Bar, 360 St. Peter St., St. Paul; 651-467-0000; momento-stp.com
Parlour St. Paul, 267 W. Seventh St., St. Paul; 651-207-4433; parlourbar.com
Saint Dinette, 261 E. Fifth St., St. Paul; 651-800-1415; saintdinette.com
The St. Paul Grill, 350 Market St., St. Paul; 651-224-7455; stpaulgrill.com
My choice:
Meritage
410 St. Peter St., St. Paul; 651-222-5670; meritage-stpaul.com
Meritage is always one of my top restaurants in the state with my favorite wine-by-the-glass selection. Belly up at the bar or grab a table in the Oyster Bar, get a cup of French onion soup and an order of fries, and you're set. Or go all in and get the best chicken dish or cassoulet in town.
---
Suburbs
Chanhassen Dinner Theatres
Med Box Grill, 600 Market St. Suite 160, Chanhassen; 612-842-1350; medboxgrill.com
Tequila Butcher, 590 W. 79th St., Chanhassen; 952-934-6127; tequilabutcher.com
Ames Center in Burnsville
Jensen's Cafe, 12750 Nicollet Ave. S., Burnsville; 952-808-0500; jensenscafe.com
Mediterranean Cruise Cafe, 12500 Nicollet Ave, Burnsville; 952-641-6222; medcruisecafe.com
Mystic Lake Casino in Shakopee
McCoys Copper Pint, 1710 Crossings Blvd., Shakopee; 952-456-8643; mccoyscopperpint.com

Mystic Steakhouse, inside Mystic Lake, 2400 Mystic Lake Blvd. NW, Prior Lake; 952-496-7123; mysticlake.com
Pau Hana, 14435 State Hwy. 13, Savage; 952-447-1322; pauhanamn.com
Plate on Main, 16323 Main Ave. SE, Prior Lake; 952-440-5500; plateonmain.com
My choice:
Brindisi's Pub, inside Chanhassen Dinner Theatres

 
501 W. 78th St., Chanhassen; 952-934-1520; chanhassendt.com/brindisispub.com
 If I'm going to CDT, I'm having dinner at the theater. Come on, the whole point is that it's dinner and a show! The chicken is their famous item (with wild rice, naturally), but my secret tip is to hang out at the pub and get a $6 burger or prime rib on Saturdays. 
---
Greater Minnesota
Mayo Civic Center in Rochester
Chester's Kitchen & Bar, 111 Broadway Ave. S., Suite 108, Rochester; 507-424-1211; chesterskb.com
Pescara, 150 S. Broadway Ave., Rochester; 507-280-6900; pescarafresh.com
Historic Arts and Theater (HART) District in Duluth
Hanabi Japanese Cuisine, 110 N. First Ave. W., Duluth; 218-464-4412; hanabimn.com
Va Bene, 734 E. Superior St., Duluth; 218-722-1518; vabenecaffe.com
Zeitgeist Restaurant & Bar, 222 E. Superior St., Duluth; 281-722-9100; zeitgeistarts.com