Courtesy of the American Swedish Institute
150 pounds of crayfish! Scandinavian folk music! Little hats! On Friday (August 24)!
OK, here's a brief history of Kräftskiva (the big crayfish party at the end of August): These diminutive crustaceans have sated Swedes since the 1500s. But when the country woke up to overfishing in the early 20th century, they restricted crayfish season to a few months around August. Crawdaddies' sudden exclusiveness meant only aristocracy enjoyed them for a while. The mudbug population eventually made a comeback, though, and commoners began tucking into these freshwater mini-lobsters once again—with the kind of dangerous fervor that implies long-borne jealousy and merits a large feast.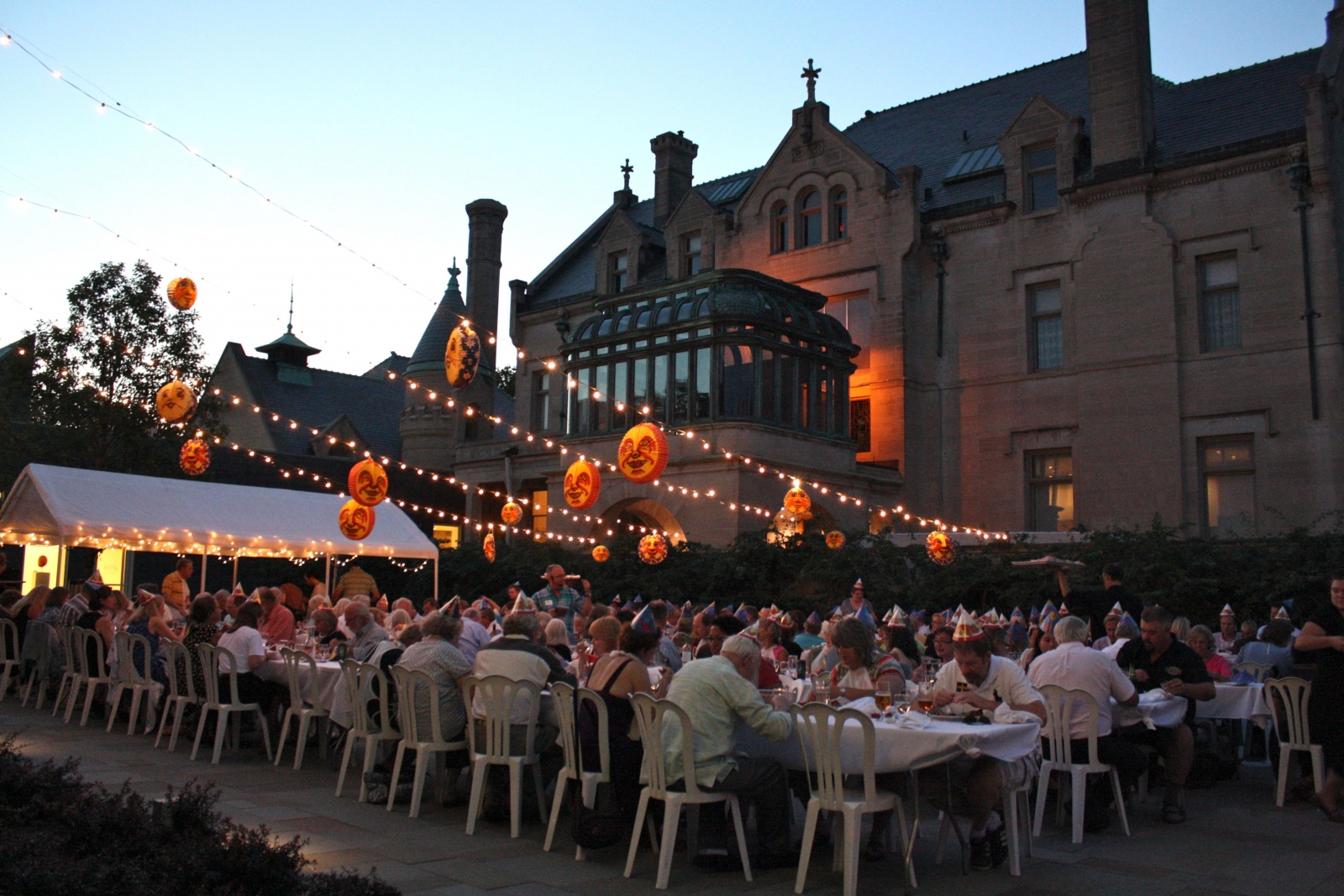 Courtesy of the American Swedish Institute
It's still a big thing in Sweden. Minnesota's American Swedish Institute has made it big here, too—opening a magically lantern-lit outdoor courtyard and ushering in Ole Olsson's Oldtime Orkestra for folk music and dancing.
ASI brines its crayfish the Swedish way, in "many pounds" of fresh crown dill, served chilled, with "good" bread, "strong" cheese, other sides, and aquavit.
The hosts will lead drinking songs, so put your bib on.
Kräftskiva (21+)
Friday, August 24
6:30 p.m. doors open, 9 p.m. music and dancing starts
American Swedish Institute
2600 Park Ave., Minneapolis
Facebook Comments