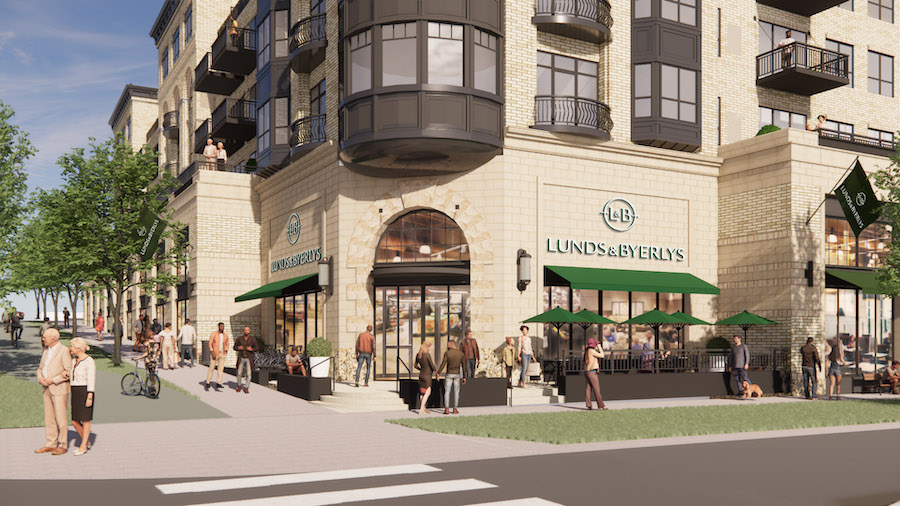 The much-anticipated opening of the Lunds & Byerlys store at the new Highland Bridge development in St. Paul was celebrated Sept. 29 with fanfare and introductions from St. Paul Mayor Melvin Carter and Lunds & Byerlys President and CEO Tres Lund.
It's amazing how things come together after years of discussion and planning behind the scenes. As this is my neighborhood store, I have been watching the developments unfold. From my perspective, the buildings seem to be now "quickly" cropping up but plans have been years in the making. Lunds & Byerlys is the first retail space to open in this development on the former Ford Motor Company plant site, which is being developed by Ryan Companies. The area will feature over 55 acres of public and open space, office and retail space, and residential options.
"We are very excited for the future of this part of town," Carter said. "One thing is true, and you know this well—it's not a neighborhood without a grocery store." Carter also recognized the store's participation in the community: "One of the things that I have learned, is that just having an address in a neighborhood doesn't automatically make you a neighborhood business. But this is by all means a business that exists in our community and in very many ways serves our community."
The store moved just a block away from its previous location—plans for which are unknown at this time—to the corner of Ford Parkway and Cretin Avenue. Lund said it is significant that the store is still on Ford land, the company that carved out the acres the previous store location has been on for the last 40 years. "To be able to move here and still be part of that Ford legacy is significant because they are a family business—of a much larger size—but there are important attributes of a family business."
Lund noted some upgrades and changes. "We've been striving to offer you everything that Lunds & Byerlys has to offer in our stores. We only needed to be 20% larger in this store to give you everything that we provide in all of our other locations," he said. "The goal was this store would become more efficient. This store is extraordinarily energy efficient; our carbon footprint has been reduced even though the size of our store has been enlarged."
Customers will find 60% of the aisles were laid out mirroring the Ford Parkway store, still with familiar local street names, (find the chips on "Hamline") and have appropriate products adjacent to them. There's a hot food buffet, as well as soups and salads. The new store also has some great additions such as the L&B Kitchen, which features a variety of food service offerings including:
The L&B Wok Bar

Mary Subialka

Wok Bar: a build-your-own bar with rice bowls, noodles, steamed veggies, and bold sauces.

Taco Mas: a build-your-own taco bar with nachos, burrito bowls, tortilla chips, and more.
Mediterranean Bar: a build-your-own bar featuring gyro meat, falafel, hummus, and more.
Hissho Sushi: fresh-rolled sushi prepared in-store daily.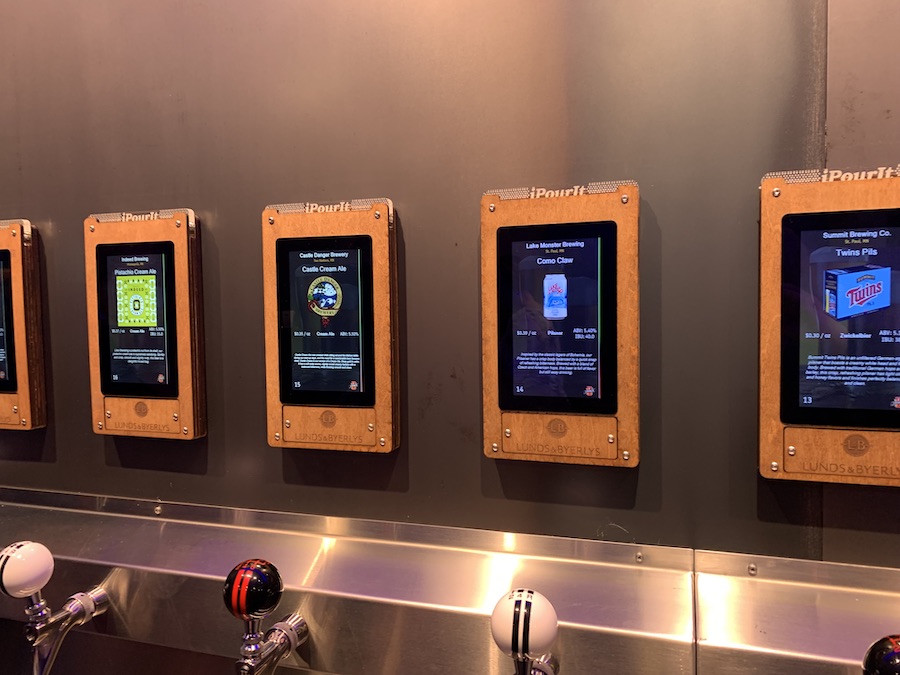 The Mezz
A taproom, called The Mezz, is located on the second level of the store and has 30 self-serve taps featuring local craft beer and wine. It has indoor and outdoor seating, as well as sandwiches and snacks available at the counter. You can also get food from the store downstairs and enjoy it at The Mezz alongside your beverage of choice.
The Lunds & Byerlys Highland Bridge also features a full-service Caribou Coffee, indoor and outdoor café seating areas, Bachman's floral, online pick-up and delivery, and a FoodE Expert to answer all food-related questions, create menu ideas, and offer mealtime tips.
Facebook Comments