Do the Twin Cities need another Irish pub? One visit to the former Jake O'Connors in Excelsior will convince you that the answer is yes. New owners have brought in more light to the space, and they've revamped the menu to showcase elevated pub favorites.
Yes, there's a fish and chips with smashed peas, and it's excellent. The large piece of whitefish battered in Smithwick's Irish Ale is light, crispy, and tender. 
Try the corned beef Cubano, with pastrami and Swiss cheese, served with a cup of perfect fries. Bull & Wren has a solid Southern-style chicken sandwich. (Doesn't everyone these days?) Its onions are soaked in sherry, and a whiskey garlic aioli plays nicely with the creamy gorgonzola cheese. This thing is a tasty mess.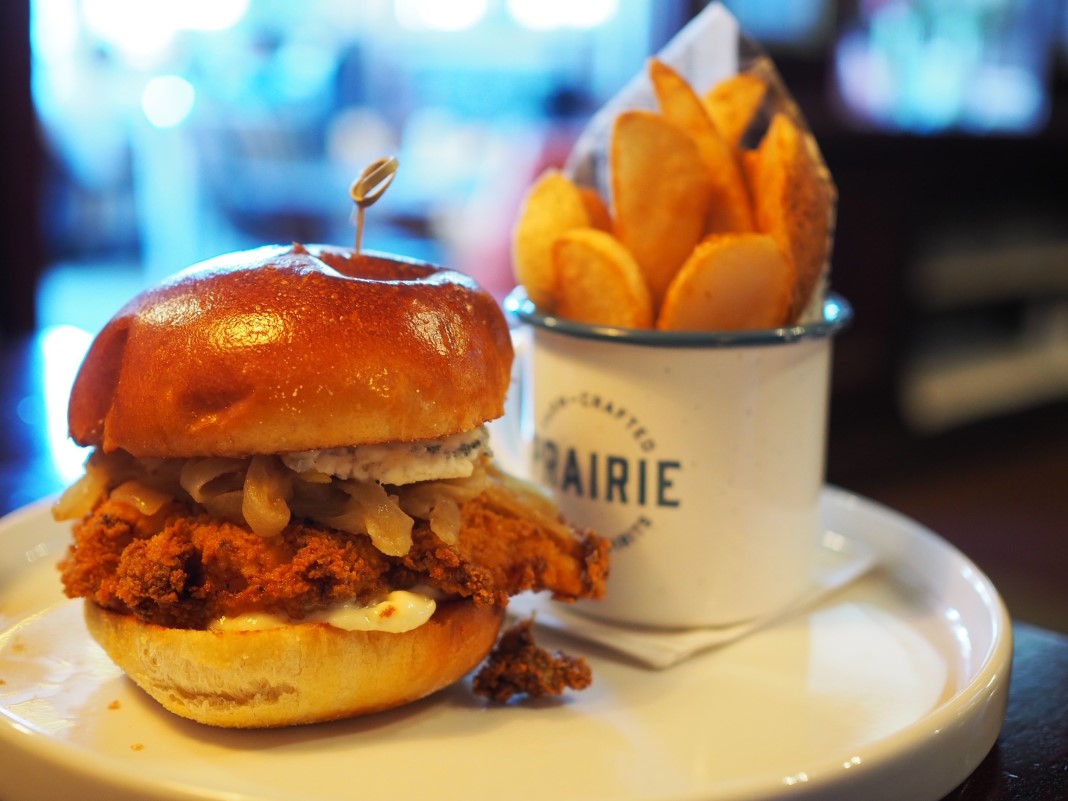 I've been dying for a new favorite french onion soup since the demise of Bellecour. I've found it. Rich, deep beef broth, thick creamy mozzarella cheese, and this beautiful Guinness soda bread! All for $7! 
Friendly service, a basement whiskey room with ambitions of bringing in unique Irish whiskeys, and a surprisingly great cocktail list (don't miss the gin & theme with Opihr gin and a black pepper thyme simple syrup) make Bull & Wren a solid addition to the western Lake Minnetonka suburbs.
200 Water St., Excelsior, 952-246-1030, bullandwren.com
Facebook Comments