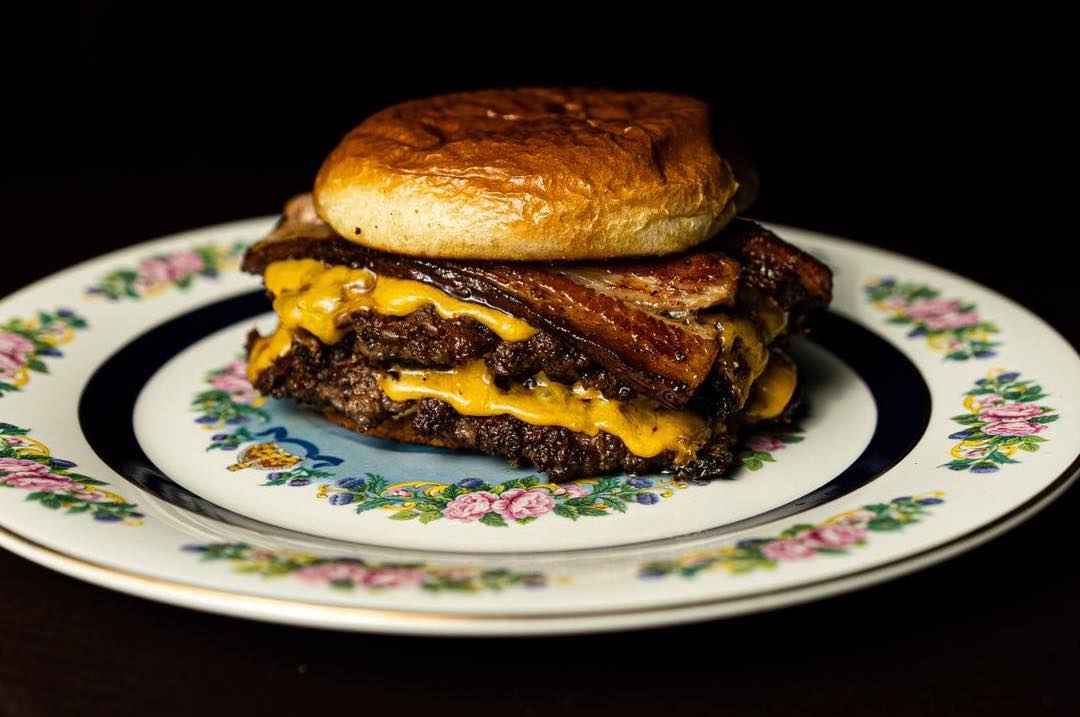 Sometimes you walk into a restaurant and it just feels right. Maybe it's the lighting, the decor, the bar, or the people working there. At Chip's, it's the total package. It feels right.
I know what you're thinking: Jason, are these pictures from a burlesque club? And I'm here to say: I wish. There is a red/orange tint to the lighting. (Although it didn't seem this intense while we were in the room!) Trust me, it feels like the name: a clubhouse.
You'll see general manager Tara Coleman (who runs Hot Hands Pie & Biscuit next door) working the floor. Chef Gina Mangiameli comes from Chicago's Girl and the Goat, and bar manager Tim Leary has worked at some of our best local watering holes. 
I'm obsessed with fried pickled vegetables as a bar snack, and so they had me at fried giardiniera. The menu is all over the place: I mean, normally I'd say it's crazytown to have a burger, shrimp cocktail, and pasta on one menu.
But here it all worked so well. We enjoyed everything we tried. Maybe you're in the mood for ramen? You'll love slightly spicy tonkotsu broth in the pork belly noodle soup. Impossibly tender lamb and a creamy sauce left me dreaming of the lamb stroganoff they had on the menu in the winter. Now it's been replaced with a springy orechiette with basil pesto and toasted pine nuts. 
Little details make this very approachable menu a delight, like the added crunch of puffed rice on top of the small grilled broccoli plate. That garlic aioli and a strong dose of lemon made this a killer app.
Coleman and Mangiameli are both bakers, so don't miss the dinner rolls with the chicken fat–infused lemony schmaltz butter. Flaky, buttery, absolute perfection.
Leary's drink menu tips its cap to his former haunts and inspirations—the Cardinal is an homage to the Parlez-Vous from La Belle Vie, and the Tomcat Collins uses the Tattersall gin of Leary's old coworker Dan Oskey. Plus, almost everything is priced in at a Mac/Groveland-friendly $10. 
This is the kind of place I can't wait to sit and linger at the bar, now that my second vaccination has taken full effect. Just terrific people, satisfying and well-executed food, in a comfortable surrounding. This is my kind of Clubhouse.
272 Snelling Ave. S., St. Paul, 651-330-1617, visitchips.com
Facebook Comments