The Twin Cities' only home for Costa Rican food, Marna's, started as a café serving brunch and light lunch. Now, with a larger kitchen in the original home of Travail, chef Rolando Diaz is absolutely delighting with authentic flavors and precise technique.
The space feels lighter and brighter than when it housed the original Travail and then Pig Ate My Pizza. Some of the banquettes in the rear of the restaurant, though, are leftover from PAMP. There is a bit of a DIY element to the space, which is alternatively charming and off-putting: When you're a group of four sitting at the banquette, you feel like your friends are sitting in another room.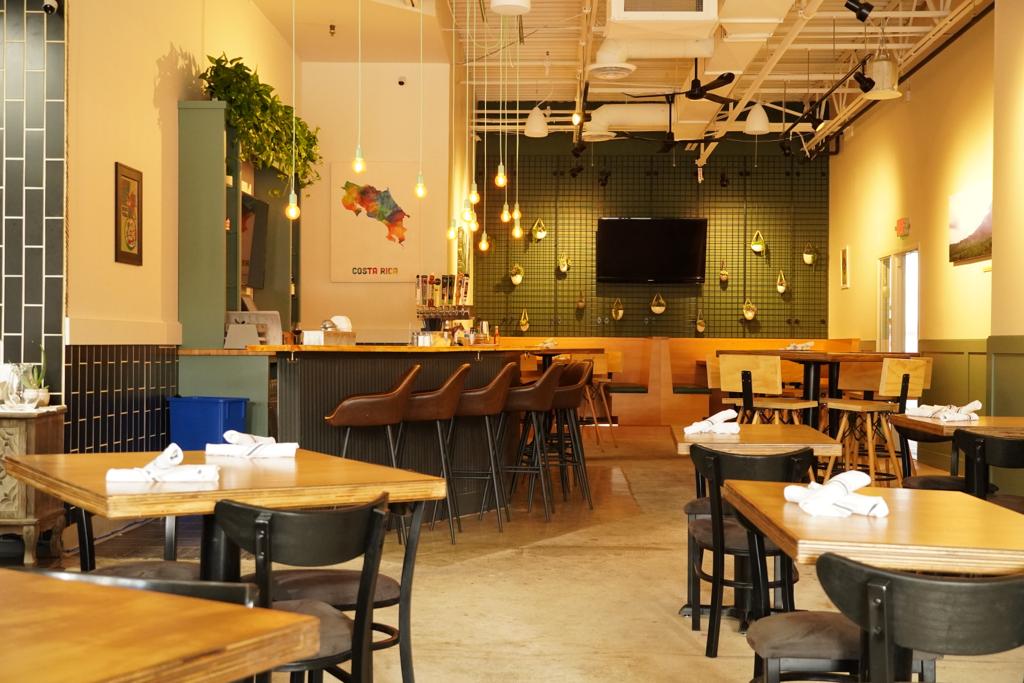 The Tabla Tica ($24) is a perfect way to start. A sliced, marinated, perfectly pink flank steak arrives alongside an addictively bright chimichurri. Add pico, peppers, and spicy pickles, and you'll easily have enough for six tortillas, plus a pile of the best yuca fries in town. The steak and chimichurri show up in the entrée section for the same price, if you're not into sharing.
The Ceviche Tico balanced tremendous flavors and textures. Just look at that roasted, slightly charred corn sitting in a pool of citrus and white fish. The acid from the ceviche, along with the richness of all those vegetables, plus the salt on the crackers—it just works.
And I could eat the arroz con pollo every day: pulled chicken, black beans, dirty rice. Homemade potato chips make this a $14 bargain, available at lunch and dinner.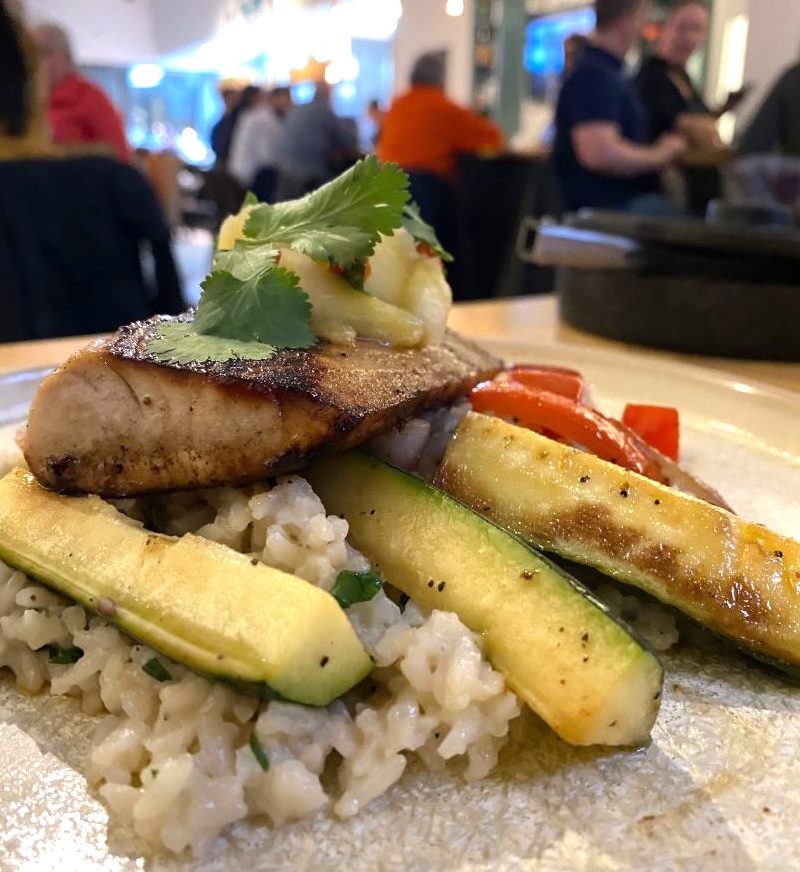 Diaz's mahi mahi (El Dorado, $23) sits on creamy Caribbean coconut rice. It made me forget it was winter. The rice is truly a showstopper, and chef Diaz proves he knows how to season and sear a fish.
One of Travail's founding chefs, Mike Brown, has been raving about the Marna's burger for some time, and this bad boy will take you right to San Jose. The extremely soft and tender patty has about 30% chorizo. Then, Diaz piles on crispy bacon, caramelized onions, melted Swiss cheese, and the sweet char of a grilled pineapple. That pineapple is a stroke of genius, as is the curry sauce on the grilled brioche bun. Texture, flavor, surprise. In a town with endless burger options, this one belongs in the top tier ($13).
If you can pass up Marna's Cornbread, you're a stronger person than I am. With that dollop of honey butter on top, it's in the dessert section of the menu for good reason ($5).
We had spectacular service, too. Our extremely friendly and fun server was quick and swift but also knew when to let us hang and have a good time. To top it off, Marna's has good coffee and a fun cocktail list, since it's an all-day restaurant: breakfast, lunch, and dinner. Downtown Robbinsdale just keeps getting better, and Marna's is a winner.
Marna's Eatery & Lounge
4154 W. Broadway Ave., Robbinsdale
Tuesday-Saturday, 8 a.m.-10 p.m.
marnaseatery.com
Facebook Comments