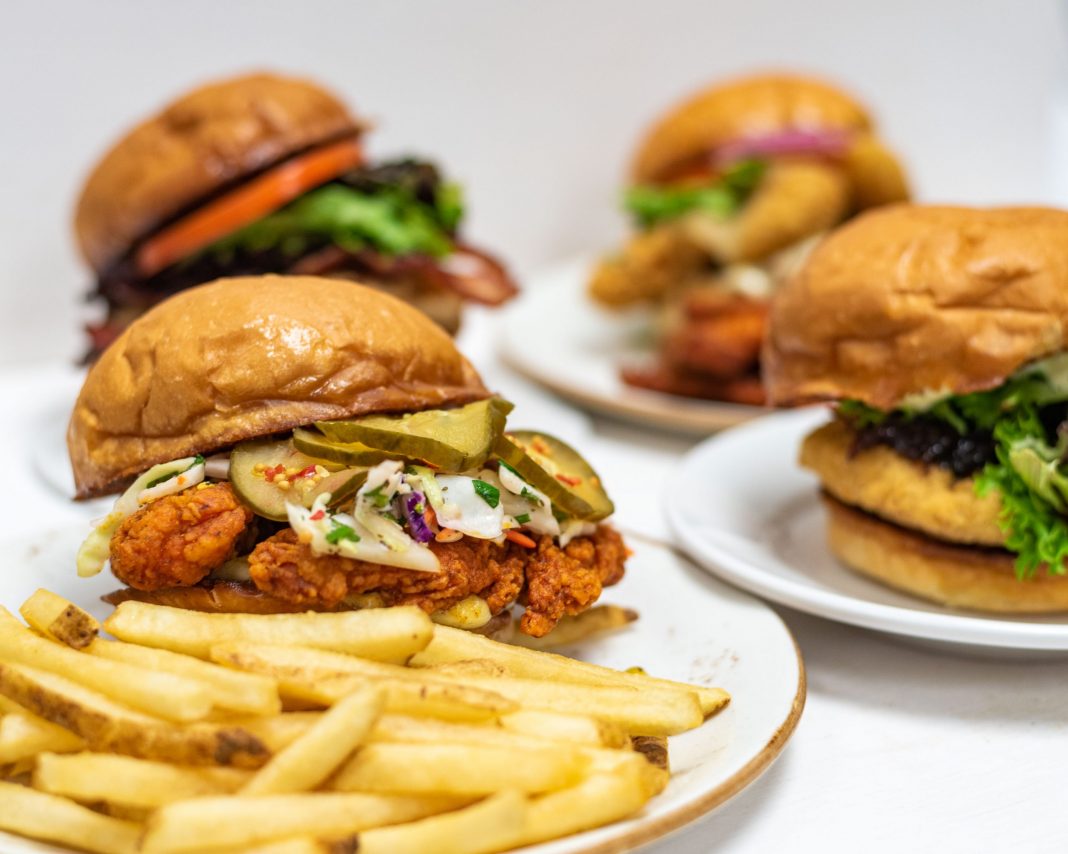 For years, I've watched this phenomenon and wondered when we'd see it really arrive in the Twin Cities: ghost kitchens. Basically, it's the idea of putting a bunch of "restaurants" in a commercial kitchen and doing delivery only.
I've always thought it would be smart to buy a warehouse off of I-394 in the west and I-94 between St. Paul and Woodbury. Then you hire some chefs, and enlist brilliant web people to make sure the top result for "Maplewood salad restaurant" and "Crystal sandwich shop" would be my "restaurants."
I only have words and ideas. Red Cow/Red Rabbit owner Luke Shimp has money, an empty kitchen space, and a wife who is a big shot at a major food supplier. Red Cow Uptown has been closed since the start of COVID, and now its kitchen will be the home of four restaurant concepts under the banner of Kenwood Food and Beverage. Inside, he'll house:
Chicken Republic: sandwiches, wings and fried chicken
Venice Salads & Bowls: pretty obvious—that will sell plant-based and gluten-free options
Shakee Shakee: vanilla, chocolate and strawberry milkshakes along with dairy-free options
Red Cow: the local burger favorite
There are no seats and no in-person pickup—this is straight up delivery. You order at kenwoodfoodandbeverage.com, or more likely, people will order through the DoorDash app. In a statement, Shimp said: "This was a creative opportunity to utilize the Red Cow Uptown space and bring back employees as we evaluate indoor dining with colder weather approaching."
Luke's wife Tracy Bachul is a brilliant and well-respected executive at U.S. Foods and his partner at Red Cow and Red Rabbit. U.S. Foods has created something called the "Ghost Kitchen Playbook" to help restaurants create new delivery and carry-out concepts using ingredients and prepared food products that U.S. Foods sells. What helps drive revenue for restaurants also helps drive revenue for U.S. Foods too.
We've seen this around here in a lesser way – anyone remember ClusterTruck? It was a bit of a cluster in 2018, and perhaps before its time. They had several concepts in a commercial kitchen, but the delivery area was fairly small and the quality was uneven.
Red Cow has a track record of success in doing delivery and takeout, so I would expect things to be a little more smooth. We also are in a time where almost 100% of us are doing delivery and takeout. As we move into colder weather, a restaurant operation that's 100% focused on delivery seems like a very smart idea to me.
Facebook Comments