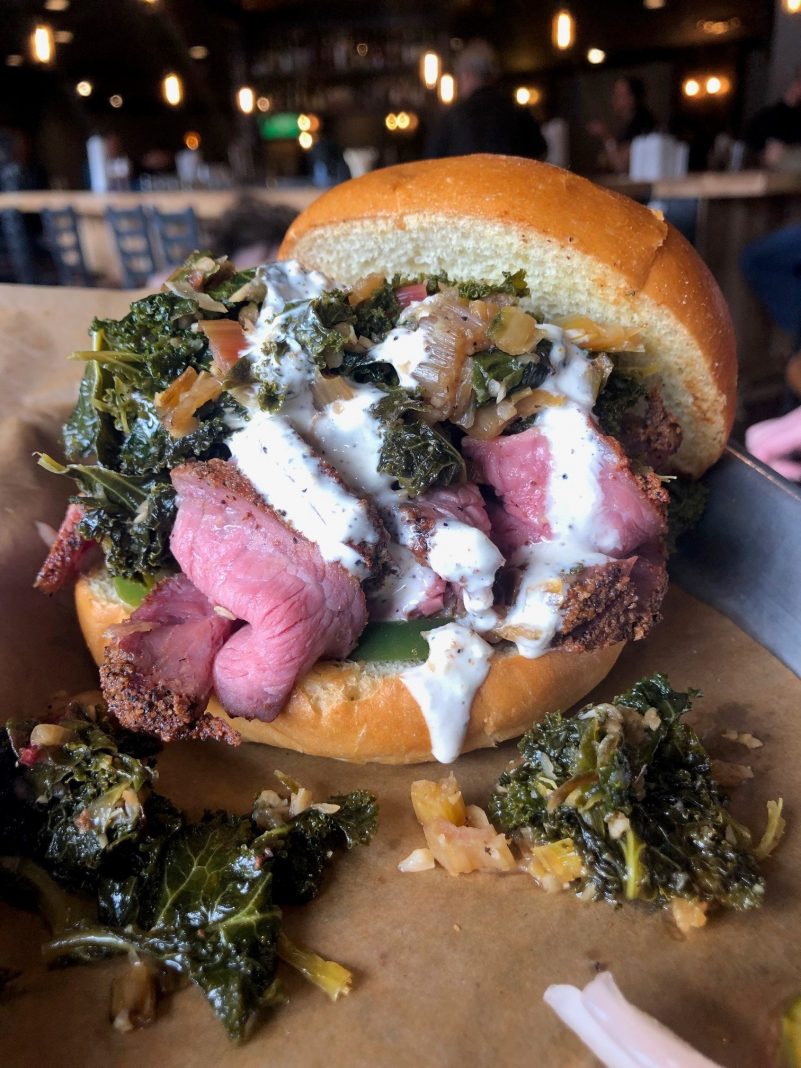 What a time to be in search of a rack of ribs! Five years ago, people were complaining that there was no good barbecue in the Twin Cities. Today, you have so much quality, it's been highlighted in national food magazines. Think: the rejuvenated classic of Market BBQ after its move to northeast Minneapolis; top-notch food truck Animales BBQ; the high-end meats of Minnesota Barbecue Company from Travail; and newcomer Beast Barbecue, a project from the team behind Eli's.
I know that some hardcore barbecue fans will eat meat out of the back of a trailer (I'm among them, and if you're in the Osseo/Dayton area check out the Rib Cage). Others want a sit-down experience with nice service and a nice bar. That's where Beast Barbecue lands: The service is friendly, the bar is stocked with whiskey, and the kitchen is open late. Full menu and bar until 2 in the morning. That's a big deal, and rare in the Twin Cities.
I highly recommend the Smoked Beast, a New York strip loin sliced slightly thicker than roast beef. The bright pink color and tenderness reminded me of prime rib and showed off spectacularly on a sandwich with greens, pickled jalapeños, and horseradish.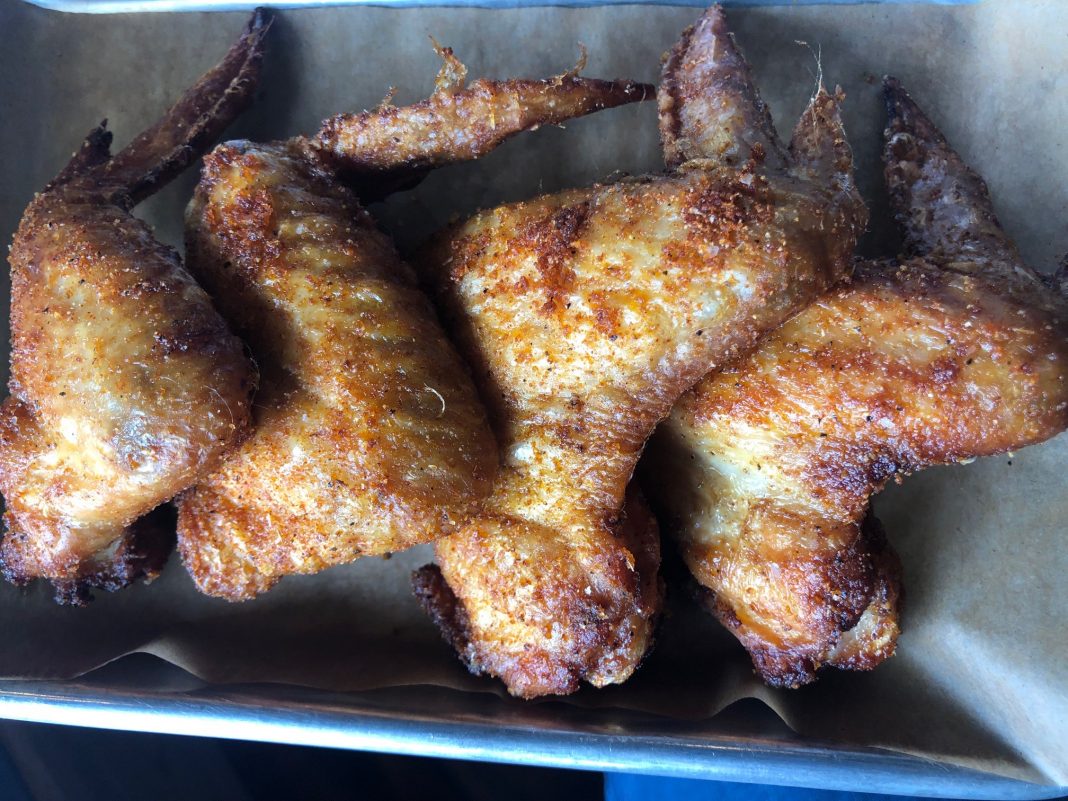 The chicken wings at Beast are so good, I'd rank them among my favorites in town. You get the full, meaty wing, smoked nicely with a crispy skin and juicy inside. Pork Candy is another hugely popular appetizer—and it's as advertised. A jalapeño gastrique coats smoked rib tips and makes them so sweet they're like candy. $10 gets you a generous platter—not a bad bar snack.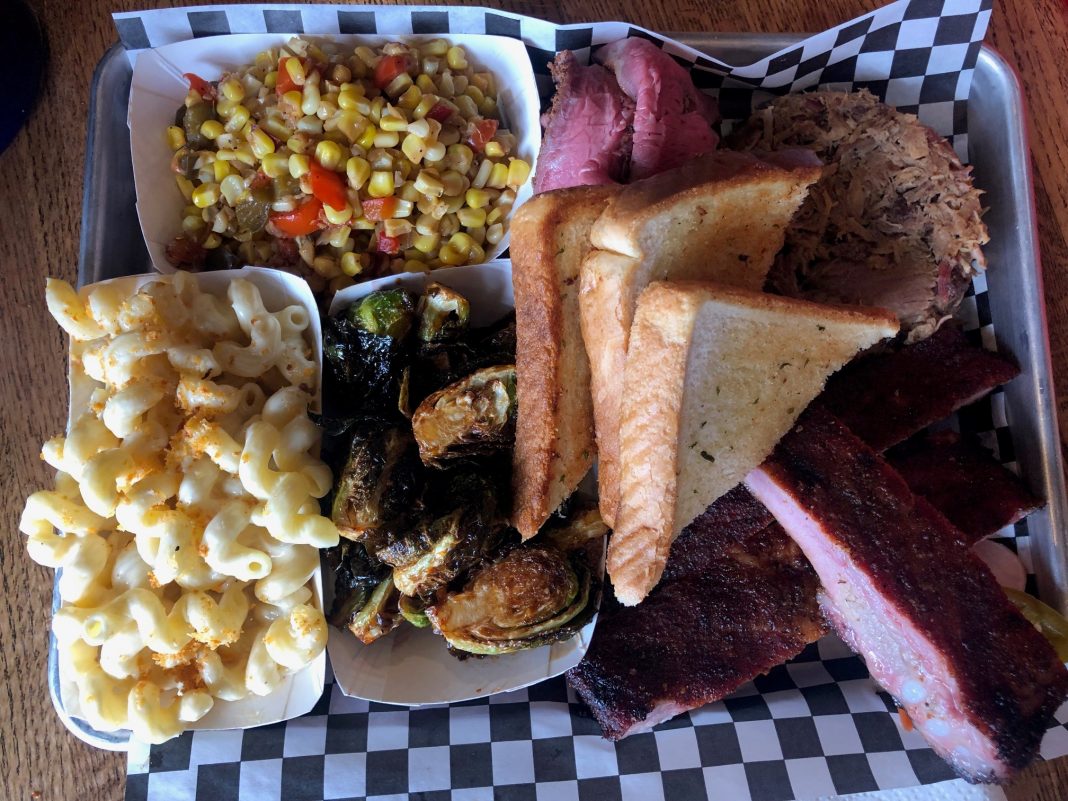 If you want to nerd out on barbecue technique, I'd say Beast is good, not great. The chopped pork butt was under-seasoned on my visits. Ribs ranged from perfect to leaning more toward smoked, less barbecued.
It's new! Doing great barbecue is about consistency and time and experience. I'm optimistic about the future. The sauces are really nice: If you like a Carolina sauce, the thin mustard/vinegar Cackalacky delivers, as does the tangy and spicy Sassy Beast.
The Whiskey-focused bar menu features five cocktails on tap and a solid, exclusive lager from neighboring HeadFlyer Brewing. Of course, sides are where a barbecue place goes from good to great to legendary, and Beast's sides are…good. I've tried the potato salad, Brussels sprouts, corn salad, beans, greens, JoJo chips, and all are solid. None blew me away. I'd say the mac and cheese was my favorite.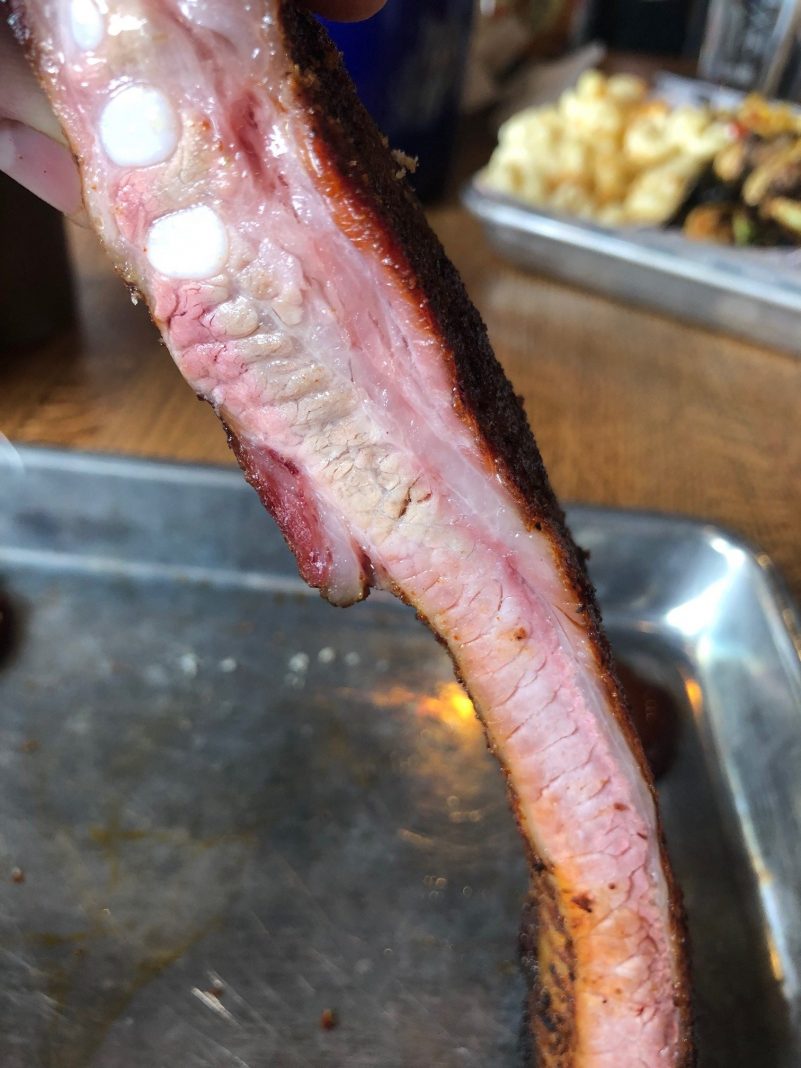 Decor could use some work, too; the ghost of Legends Bar & Grill remains, and the charm of using tennis balls on the chair legs escapes me. Still, the reasonable price points, creative barbecue, and late-night service make Beast worth your time.
Beast Barbecue
825 E. Hennepin Ave., Minneapolis
612-584-3657