Black Sheep Pizza is probably my favorite pizza in the state. I say this not to start a pizza war (although I enjoy a pizza war) but to point out the high quality that Black Sheep Pizza founder Jordan Smith is known for. He brought obsessive detail to making pizza in a coal-fire oven and has seen great success. So when brought that same attention to detail and culinary quality to barbecue, I suspected it was going to be good.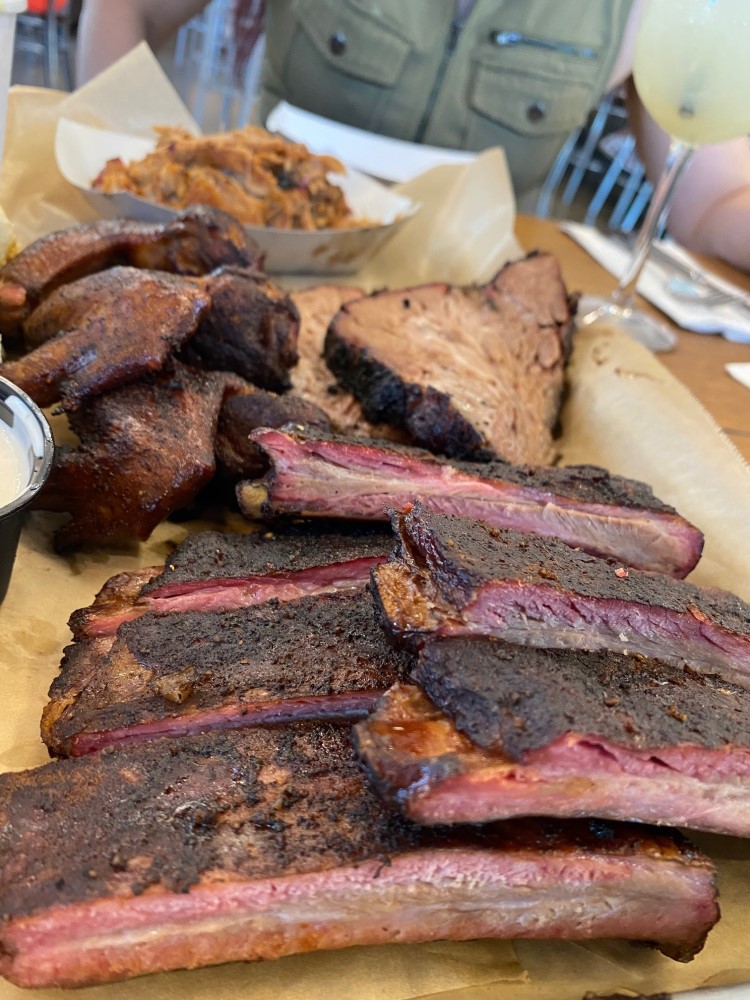 And, indeed, he's nailing it at his new North Loop brew pub, StormKing. Smith's Texas-style barbecue showcases the meat's flavor without covering it with over-spiced rub or drenching it in sauce.
Any judge of quality barbecue looks to brisket first—not because brisket is the best form of barbecue (it's not even my favorite) but because brisket is difficult to execute well. It takes patience and control and true focus to caramelize that fat and tenderize the meat. StormKing's brisket is among the best in town. It's in fact shockingly tender and juicy and just smoky enough.
Whole smoked chicken wings were also delightful, as were the burnt ends. Oh, those burnt ends—so caramelized they tasted like dessert.
Great beans and potato salad sides, and even an option for vegetarians. At a barbecue restaurant! The smoked pulled butternut squash sandwich was fresh and crunchy and really quite good. I'm a devoted carnivore and I would go back for this sandwich alone.
The beer is brewed in-house using recipes from the Rapids Brewing team hailing from Grand Rapids, Minnesota. The head brewer, who used to work at Alaskan Brewing, is making one of the best rye lagers I've had in this state.
But because this is a brew pub, StormKing also serves draft cocktails (don't miss the refreshing vodka/elderflower Sun Goddess) and wines (white, red, and redder!). It's all about options, and StormKing has something excellent for everyone.
StormKing Brewpub + Barbecue
618 N. Fifth St., Minneapolis
612-315-3562
Facebook Comments