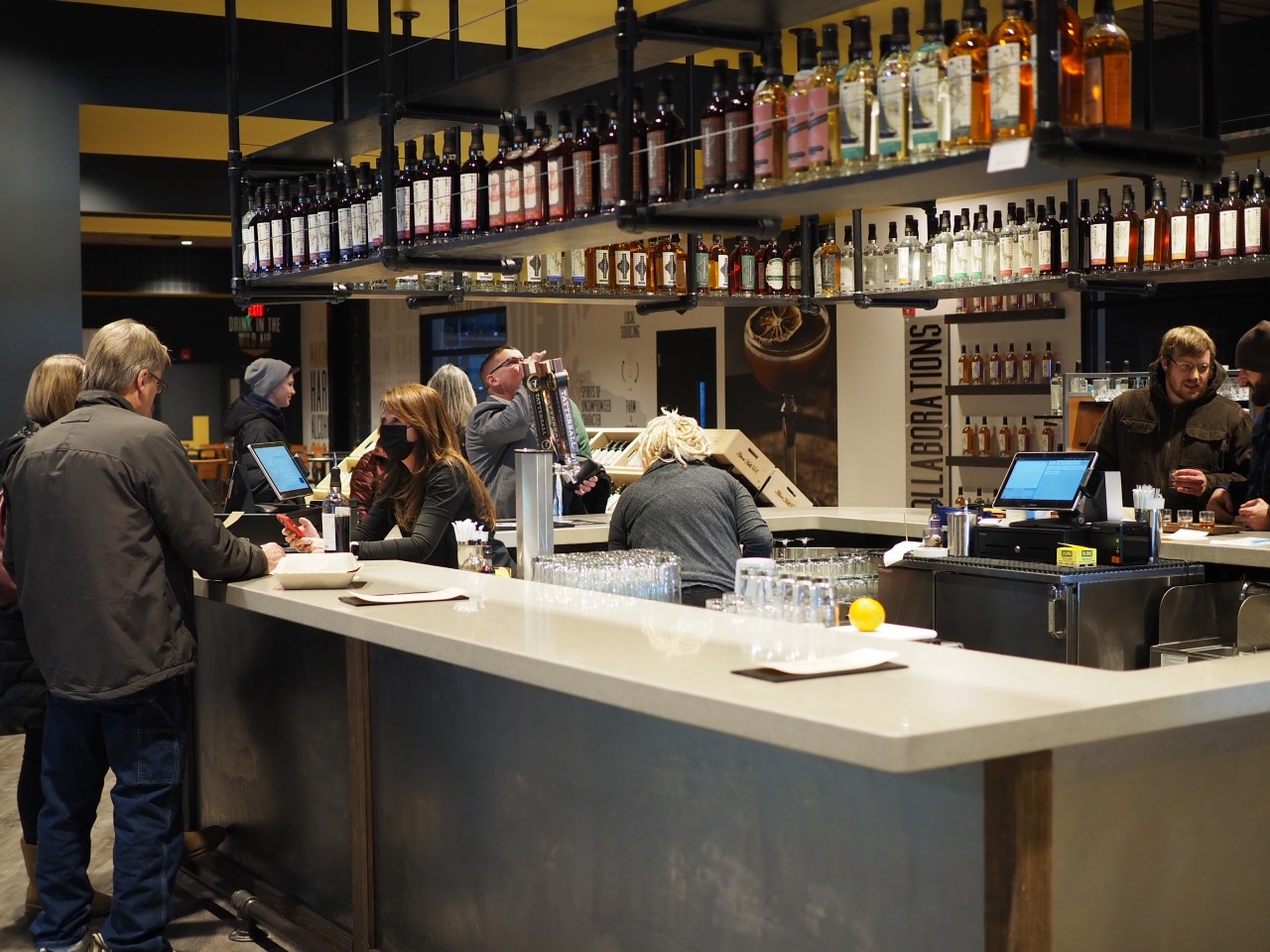 Minnesota's distinguished cocktail distiller sure feels like it belongs in Wisconsin after one visit to the spectacular new 75,000-square-foot facility in River Falls. Just 25 minutes from downtown St. Paul (or 40 minutes from its original northeast Minneapolis home), Tattersall surprises no one with co-founder Dan Oskey's glorious cocktails.
But the quality of the food, from executive chef Jonathan Newman, pleasantly surprised me. A creamy trout dip pays homage to the nearby Kinnickinnic River, and several dishes nicely utilize Tattersall spirits, like the whiskey-glazed pork belly bites.
There's lots of Wisconsin love here, including an elegantly made cheddar cheese soup. It leaned more brothy than gloppy, with nice smokiness from poblano peppers and texture from wild rice.
You'll find a solid, thick burger on brioche (order it "dirty" if you want bacon, egg, whiskey gravy, and a cardiologist appointment), plus pretty good pizzas. I know, "pretty" good. The pepperoni featured burrata cheese, jalapeños, and Kalamata olives, which is a great combination, although I'd like a little char on my wood-fired crust.
Save room for dessert, including an airy and light caramel-whiskey cheesecake and a s'mores with double-chocolate cake surrounded by marshmallows, casually lit on fire at your table.
After dinner, wander around the distillery on a self-guided tour for insights into the process and the farmers who help create the products, including one of my favorite local gins.
(Morrissey Hospitality operates the kitchen for Tattersall, and Minnesota Monthly's associate publisher, Arthur Morrissey, is a co-owner but was not involved in this review.)
Tattersall Distilling, 1777 Paulson Rd., River Falls, Wis., 534-248-8300, tattersalldistilling.com/river-falls
Facebook Comments