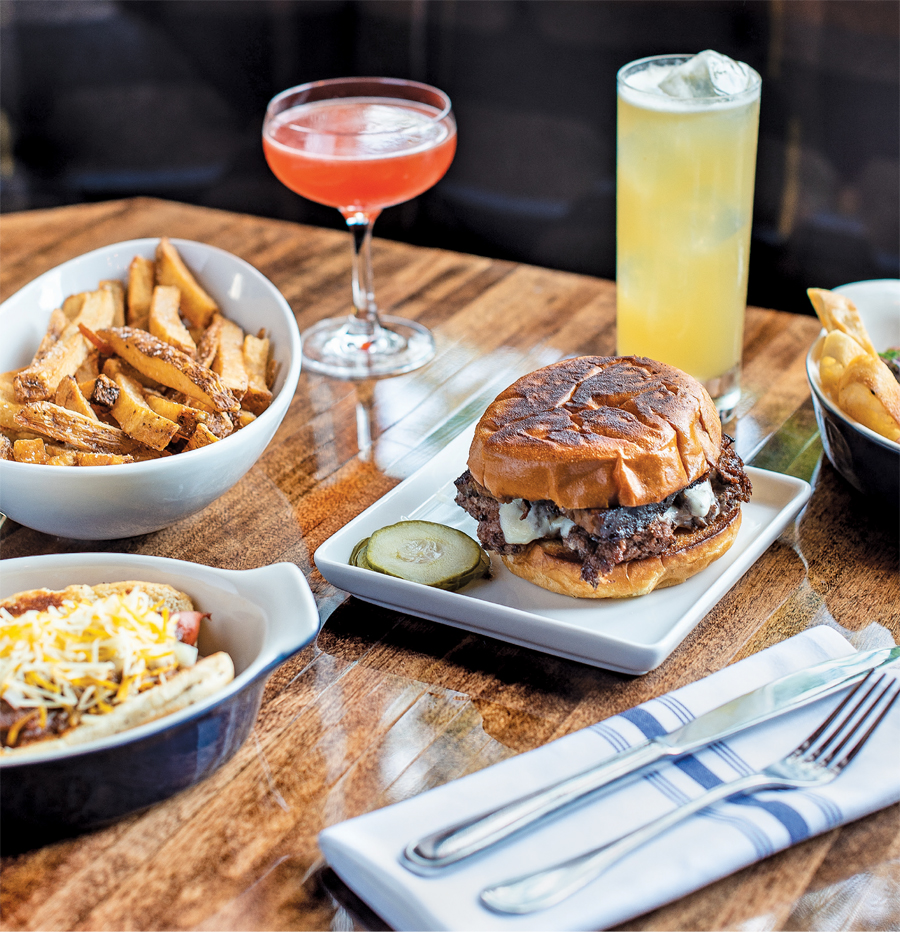 Jason: Attention: The Twin Cities burger has crossed the river. Born in Minneapolis, the iconic Parlour Burger is now available all day at a new, grown-up Parlour within walking distance of St. Paul's Xcel Energy Center.
Joy: Parlour Bar was originally made famous by craft-cocktail scene up-and-comer Jesse Held, who envisioned a bar with high-quality drinks and a dive-bar soul. Located below the North Loop fine-dining restaurant Borough, Parlour's limited food menu features a burger that became a sensation, crowding the grill and spreading in popularity like a tasty, rich, cheesy fever.
Jason: At the St. Paul location, there are three distinct spaces. One entrance leads you to the sexy bar/lounge area, and another to a host stand and waiting room that opens up into a giant, old-school diner counter with stools.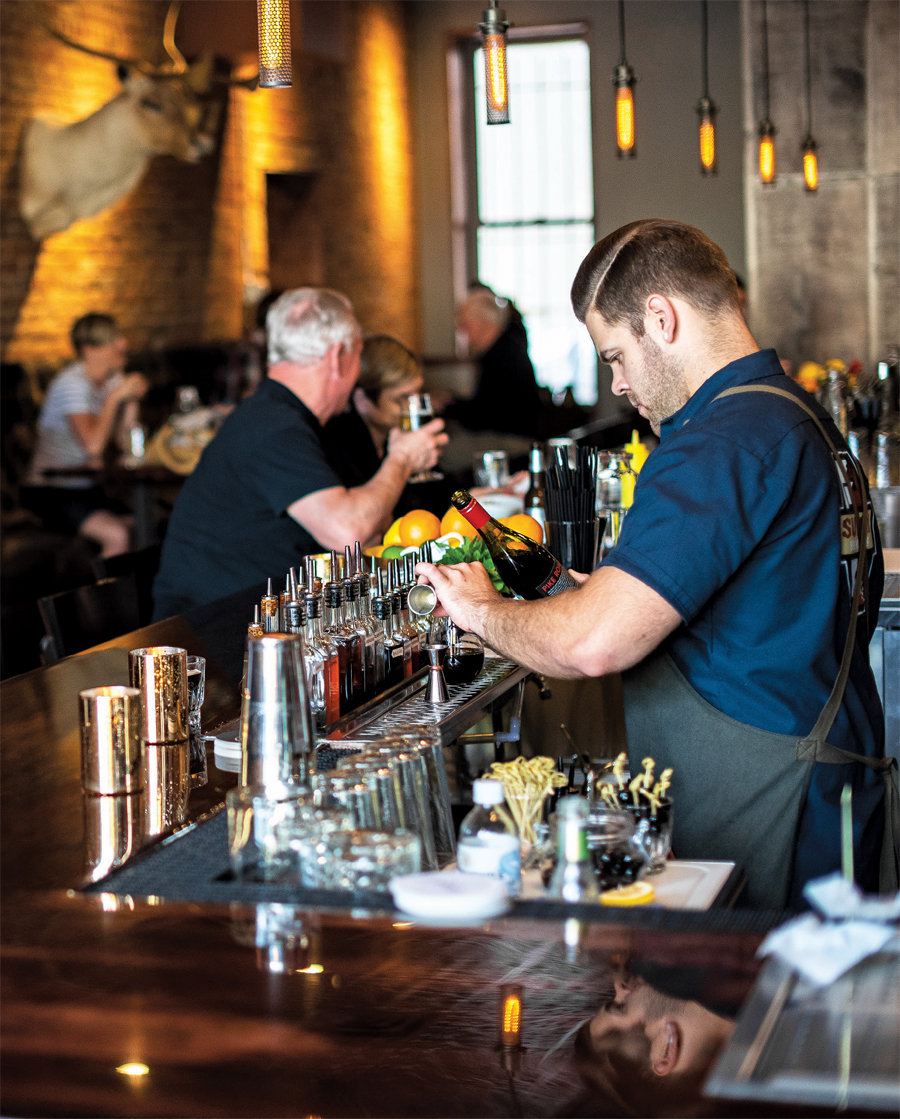 Joy: There are so many doors: Aim for the blue one to gain entrance to the diner. The neighborhood has embraced the restaurant, filling all the seats nightly.
Jason: You can play Parlour like a sports bar by ordering the burger, fries, and a can't-miss chili dog. The all-beef dog holds its own, swimming in a rich, dark, perfect chili, then topped with diced onion and served on a poppy-seed bun. Or maybe you want to eat diner-style and get a breakfast of eggs and hash browns. Only executive chef Mike DeCamp would think to put scrambled eggs and avocado in a bowl full of dreamy, creamy curry. It's my favorite thing on the menu.
Joy: Mine, too. Also, because it's Parlour, it's best to explore the cocktail menu. Drinks are always balanced with the right amount of spirit, sweet, and more subtle flavors. The Oaxacan Hard is like a summery Old Fashioned, smoky with a hint of raspberry.
Jason: Proving that even experienced restaurateurs can struggle when opening a new place, Parlour in its early days had its rocky moments. There were drinks that took longer to arrive than the food and an extremely dry and hard-to-eat brisket sandwich.
Joy: My drinks were prompt, but there were a few bumps that I'd still chalk up to figuring out where stuff goes and how it works. Early promise of boozy milkshakes were put on hold when the demand outpaced supply.
Jason: But then there were highs: the fried chicken livers appetizer glazed with a jalapeño jam, the rich and luscious foie gras topped with strawberry, and the mac and cheese.
Joy: I'd say West Seventh has a new favorite all-day spot.
---
Parlour Quick Tips
Parking
Valet parking available in the evening; metered street parking on West Seventh
Cocktails
Is St. Paul ready for $13 cocktails? If so, try the Going Dutch, an ideal summer gin mix.
Hours
Diner opens at 10 a.m., cocktail lounge opens at 4 p.m.
267 W. Seventh St., St. Paul, 651-207-4433, www.parlourbar.com