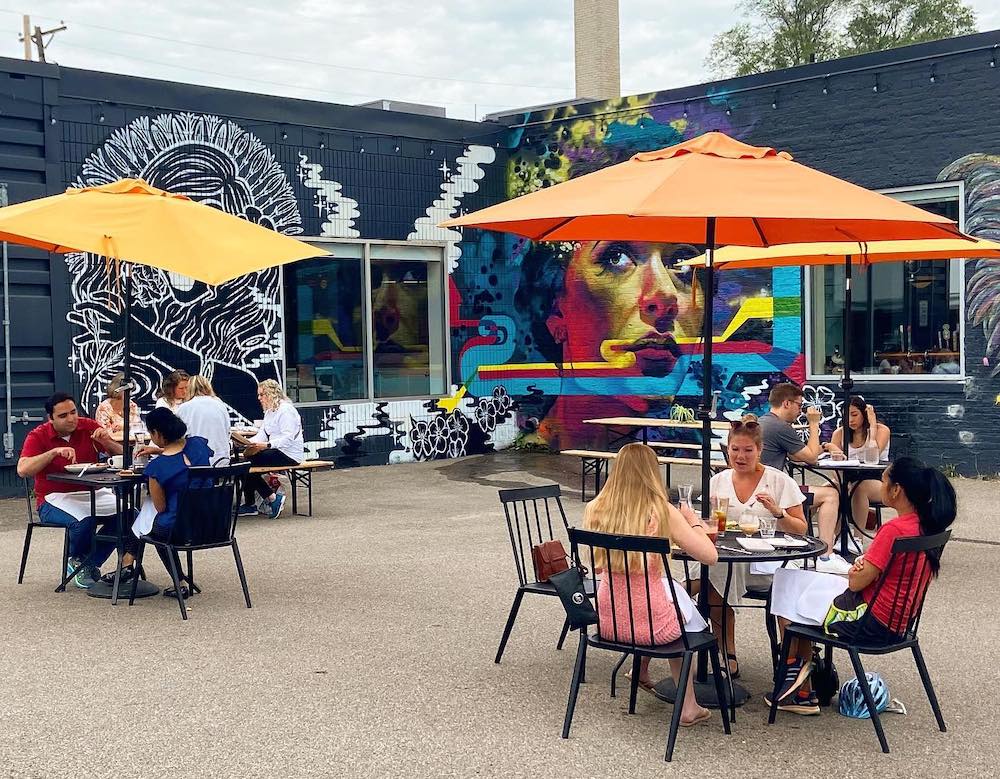 Reserve an outdoor table at the pandemic-safe patios we've found before the snow starts to fly.
Both of Anne Spaeth's Lynhall locations—on Lyndale Avenue in Minneapolis, and now also in Edina—have spacious tables outdoors. Each has easy access and ordering, whether you're eating there or taking out to make creative meals at home. Plus: baked goods each day.
At Golden Valley's Good Day Café, Nancy Webb's hidden-gem patio has been expanded under two tents out back. It's open for delicious homemade breakfasts, lunches, and dinners, plus drinks and smoothies.
Perfect pizza and the best-ever pasta Bolognese can be found at the spacious outdoor patio at Station Pizzeria on Minnetonka Boulevard.
https://www.instagram.com/p/CBZMnt3Hrqu/
Ann Ahmed has extended her gorgeous patio at Lat 14, off Highway 55 in Golden Valley, with flowers galore and the most efficient new takeout system you will ever encounter.
Finally, Brian and Sara Ingram closed the street in front of their Hope Breakfast Bar while adding not only tables but music and umbrellas galore to complement their menu of all-day and -night grits, egg dishes, pancakes, and more near West Seventh Street in St. Paul.
Facebook Comments