One of the undeniable food success stories of the 2018 Minnesota State Fair was the Minnesnowii Shave Ice stand in the West End Market. Once you've experienced Hawaiian-style shave ice's pristine texture, you'll never settle for another crusty Midwestern sno-cone again.
The stand's Mangonada, which was featured on the fair's popular list of new foods last year, was the runaway top seller. Mango-flavored shave ice alone would've been good, but the refreshing treat's hot and savory spices, mango boba pearls, and tamarind straw give it beauty and depth.
"It exceeded my expectations," says owner Jason Giandalia. "Our area usually dies out at 8 p.m. and I was there until 11-11:30 p.m. every night."
Giandalia says he's building a bigger stand with more serving windows to keep pace with demand at the 2019 Minnesota State Fair—but no new flavor planned. "I'm going to wait and see how sales retain from the Mangonada first before introducing another one," he says. "I have several ideas and am excited to debut them, but not just yet."
More Globally Inspired Grub at the State Fair
Manny's Tortas
In the northeast section of the Food Building, find Mexican tortas (a type of crusty sandwich made with ham), fresh pineapple, and piña coladas.
Que Viet Concessions
Find egg rolls on-a-stick, garlic cream-cheese wontons, bubble tea, and Vietnamese iced coffee at the Que Viet Concessions stand, on the east side of Cooper Street outside of the Merchandise Market.
Holy Land
At the International Bazaar, on the south wall, the Holy Land deli focuses on Middle Eastern eats. Try a new offering this year: lamb T-bone chops.
Harry Singh's Original Caribbean Restaurant
In the Food Building, on the east wall, Harry Singh's Original Caribbean Restaurant serves up homestyle cooking, including Caribbean-style chicken wings and roti dishes.
Dino's Gyros
Yes, Dino's Gyros has excellent gyros. New this year, they also serve feta bites—deep-fried Greek pasta dough stuffed with feta cheese, cream cheese, and Dino's Greek seasoning, served with a creamy olive tapenade. Find them north of Carnes Avenue, between Nelson and Underwood Streets.
West Indies Soul Food
At the International Bazaar, on the south wall, West Indies Soul Food delivers savory handhelds seasoned with Caribbean kick.
El Sol Mexican
El Sol Mexican crafts tacos on the east side of Underwood Street, between Dan Patch and Carnes Avenues, off the southwest corner of the Food Building.
Nordic Waffles
In a cabin in the West End Market, Nordic Waffles ladles batter onto its griddles all day, for sweet and savory creations that this year include a new, candy-and-cereal take: the Pebbles & Bam Bam.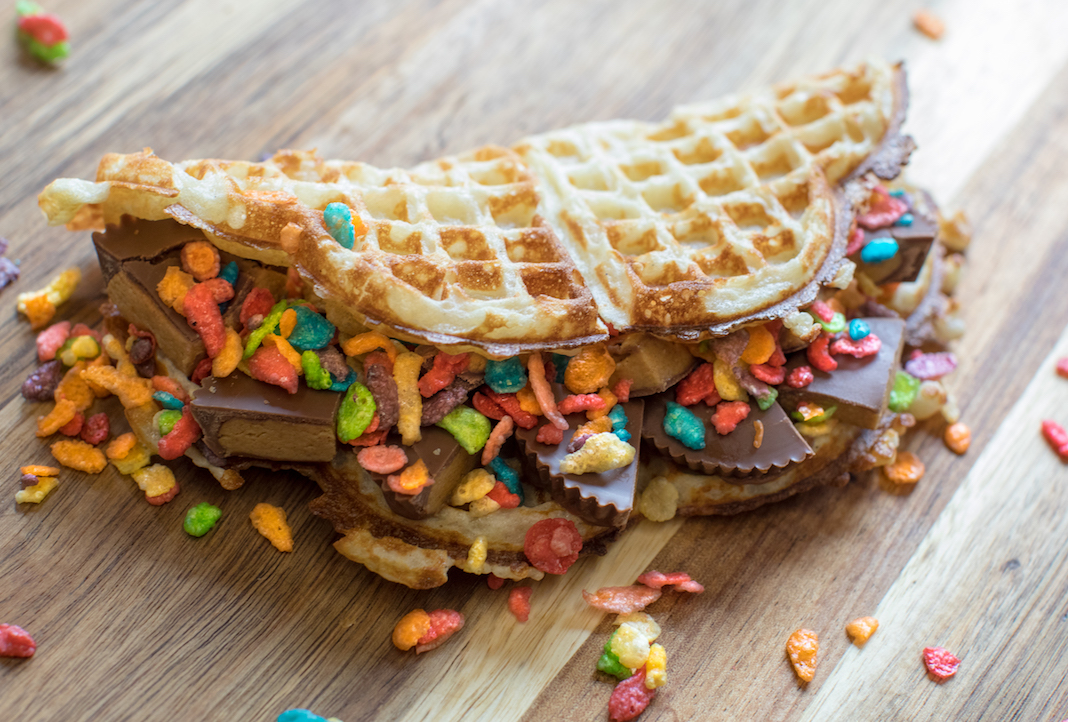 Facebook Comments