I really like sandwiches. Since Be'Wiched Deli closed, I've been on a little bit of a hunt. And I have good news: we have great sandwiches! Yes, there are the classics: I love Clancey's Roast Beef (it's perfect), I adore the surprise sandwich at France 44 and the St. Paul Cheese Shop. But I've tasted a few new ones you should know about.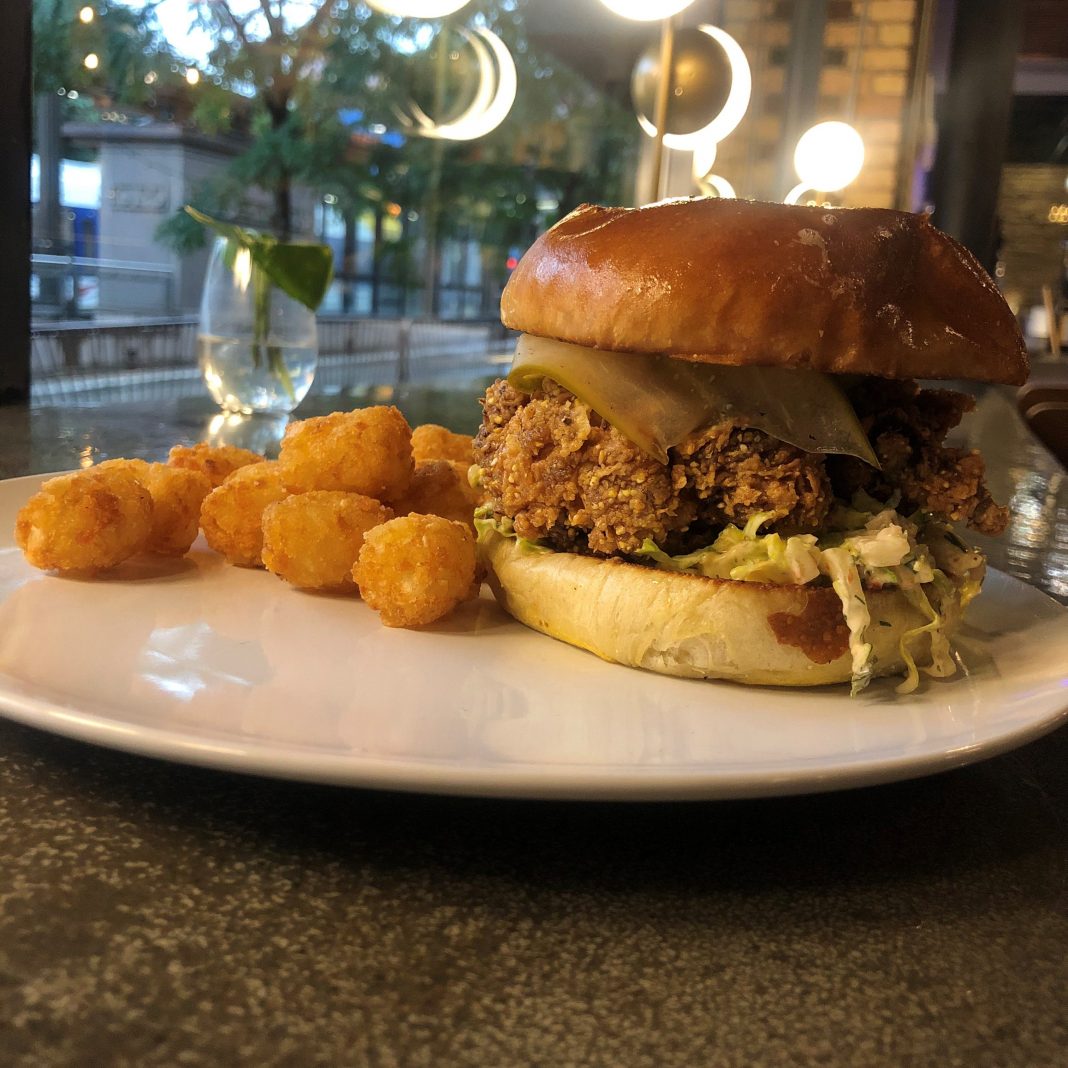 My official review of Elephant Bar in St. Paul is coming soon, but in the meantime you should pop over for lunch at the cafe and get the Charga-style fried chicken sandwich, with Aleppo spiced pickles and a homemade ranch. The Charga seasoning is a buttermilk batter with a healthy dose of red chili flakes, turmeric, ginger, garlic—it's a great sandwich.
Other notable chicken sandwiches: Grand Catch, Lake & Irving
213 Fourth St. E., St. Paul
Rose Street has a new cafe in the Schmidt Brewing complex, right next to St. Paul's Keg and Case, and they have lunch! To me the perfect sandwich is all about balance—and this one has everything. Beautiful baguette (duh), a rich Italian sausage (from K'nack butcher shop inside Keg and Case), plus a capicola, melted provolone, and lettuce. It's messy, juicy, crunchy, meaty—this may be my new favorite sandwich in the Twin Cities.
Schmidt Brewery Rathskeller building, 928 Seventh St. W., St. Paul
Dipped & Debris is a killer sandwich shop in northeast Minneapolis from the owners of Sen Yai Sen Lek. Chef Ian Pierce brings a lot of kitchen talent and makes sure the breadings are just perfect, the sauces sing, and the balance is in check. The Mississippi Queen is a classic catfish po' boy, and you'll love it. I'm a Chicago native (as is Joe Hatch-Surisook, owner of Sen Yai Sen Lek), and the beef sandwich, Dipped, is better than most I've had at home. Great fries and custard, too—all very affordably priced around $9-$10.
2422 Central Ave. NE, Minneapolis
Brooklyn Park is lucky to have Mi-Sant, but this place is perfectly set up to be a nice local chain restaurant. Second-generation Vietnamese American immigrants run this spot, and they nail it. Crunchy, flaky French baguettes, nicely pickled carrots, daikons, cucumbers, a perfect amount of cilantro, and a nice spread of pâté. I like the Korean bulgogi with kimchi, but the lemongrass chicken is solid, as is the nem nuong.
8540 Edinburgh Centre Dr., Brooklyn Park
Facebook Comments